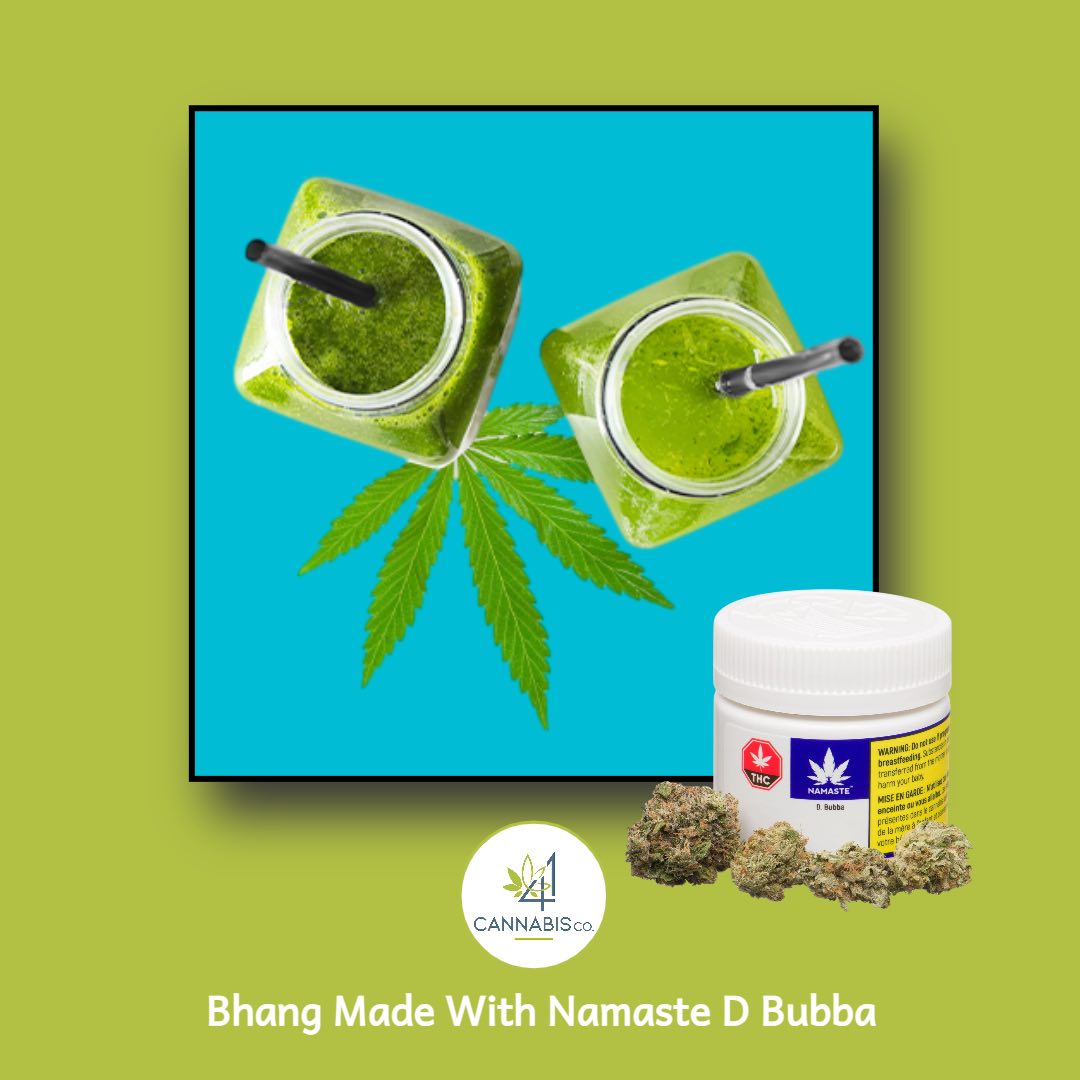 Multicultural May: Bhang made with Namaste D Bubba
Bhang is a traditional drink from northern India made from cannabis flowers and leaves, milk, water, spices, and sometimes yogourt. Bhang has a rich history in India where it is quite socially acceptable. It is used for religious ceremonies and in Ayurvedic medicine. Those who are smoke and vape-shy will find this recipe to be a refreshing and powerful addition to their edibles menu.
Stuff ya need!
1 gram of ground Namaste D Bubba
2 cups of milk (pick your favourite)
3 grams of butter
Pinch of nutmeg or cinnamon
Honey (optional)
How ya make it!!
Heat the pan on the stove and melt the butter in the pan.
Add your gram of Namaste D Bubba and stir it in well.
Let the ground flower simmer in the melted butter for a minute.
Add your milk and stir well.
Turn down the heat and let the mixture warm gently. Do not let it boil!
Add a pinch of spice, stir just a couple of times, then pour into your serving glass !
You can enjoy your Bhang like this or you could add a little bit of honey to sweeten it up. Why not enjoy your Bhang with some BHANG chocolate for a perfect afternoon treat session !!
Bhang Bhang !!!!