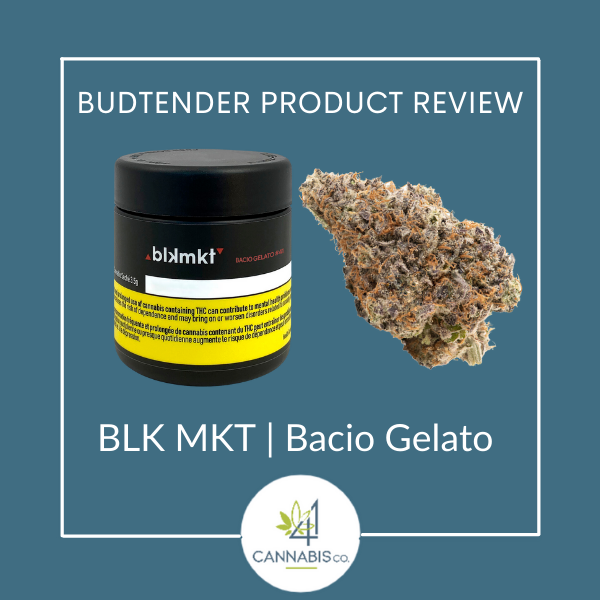 Strain Review:
BLK MKT | Bacio Gelato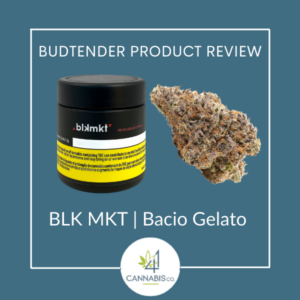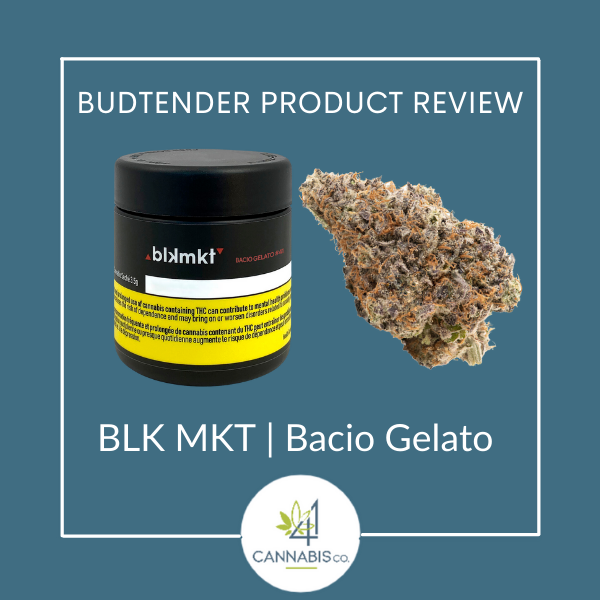 Frostiest looking nug you have ever seen in your life. If you shine a light on it, it would be like a disco ball.
Sweet, Earth, Herbal
Other:
Aroused
Creative
Energetic
Euphoric
Focused
Giggly
Happy
Hungry
Relaxed
Sleepy
Talkative
Tingly
Uplifted
Other
Great flavours. Incredible high. Great for winding down after a long day.
Reviewed by:
41 Cannabis Co. Budtender - Aiden