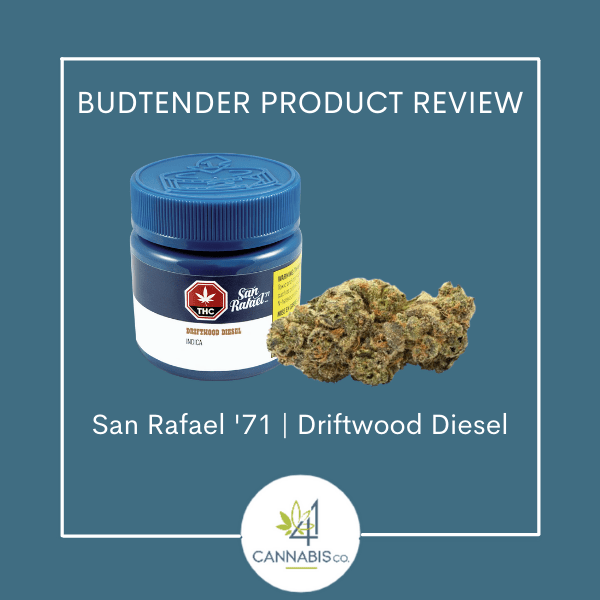 Strain Review:
San Rafael | Driftwood Diesel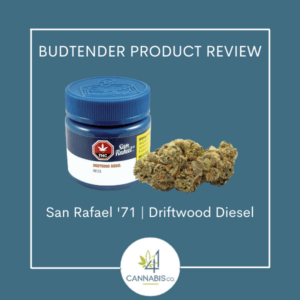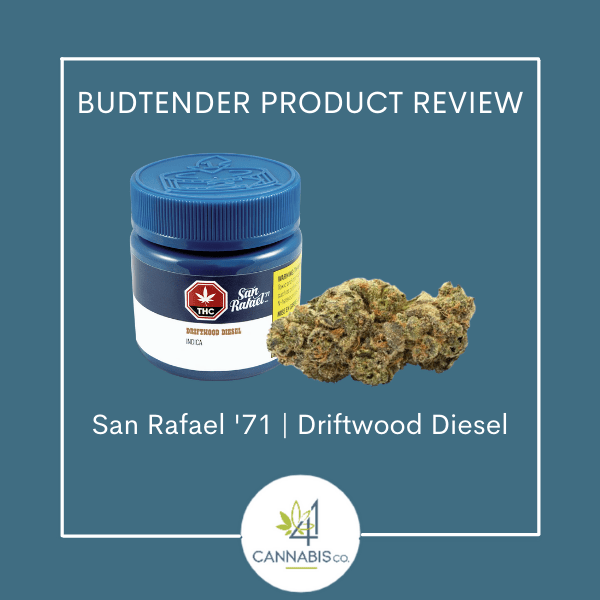 Nice dense bud. Has a rich green color with small deep purple sugarleaves. Lightly machine trimmed.
Aroused
Creative
Energetic
Euphoric
Focused
Giggly
Happy
Hungry
Relaxed
Sleepy
Talkative
Tingly
Uplifted
Other
A nice woodsy, earthy aroma and taste . This strain definitely couch locks you, it will have you relaxed to watch a movie but be for-warned you will probably fall asleep before the ending.
Reviewed by:
41 Cannabis Co. Budtender - Pat
Date of Review:
02/10/2021