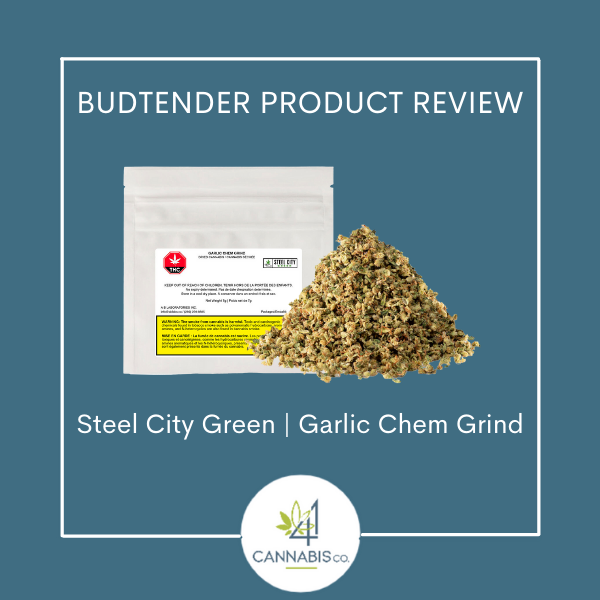 Strain Review:
Steel City Green | Garlic Chem Grind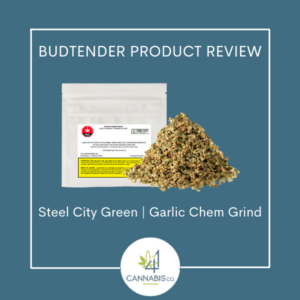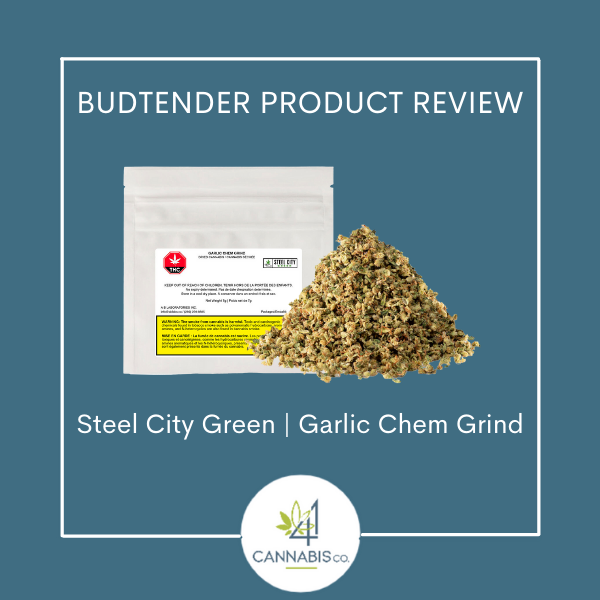 Nicely ground weed! Burns slow, not dry at all.
Pepper, Spice, Herbal
Other:
Aroused
Creative
Energetic
Euphoric
Focused
Giggly
Happy
Hungry
Relaxed
Sleepy
Talkative
Tingly
Uplifted
Other
This grind has a nice garlic, pepper taste. It has a nice slow and even burn and has a great high that awhile.
Reviewed by:
Budtender Pat
Date of Review:
27/01/2022