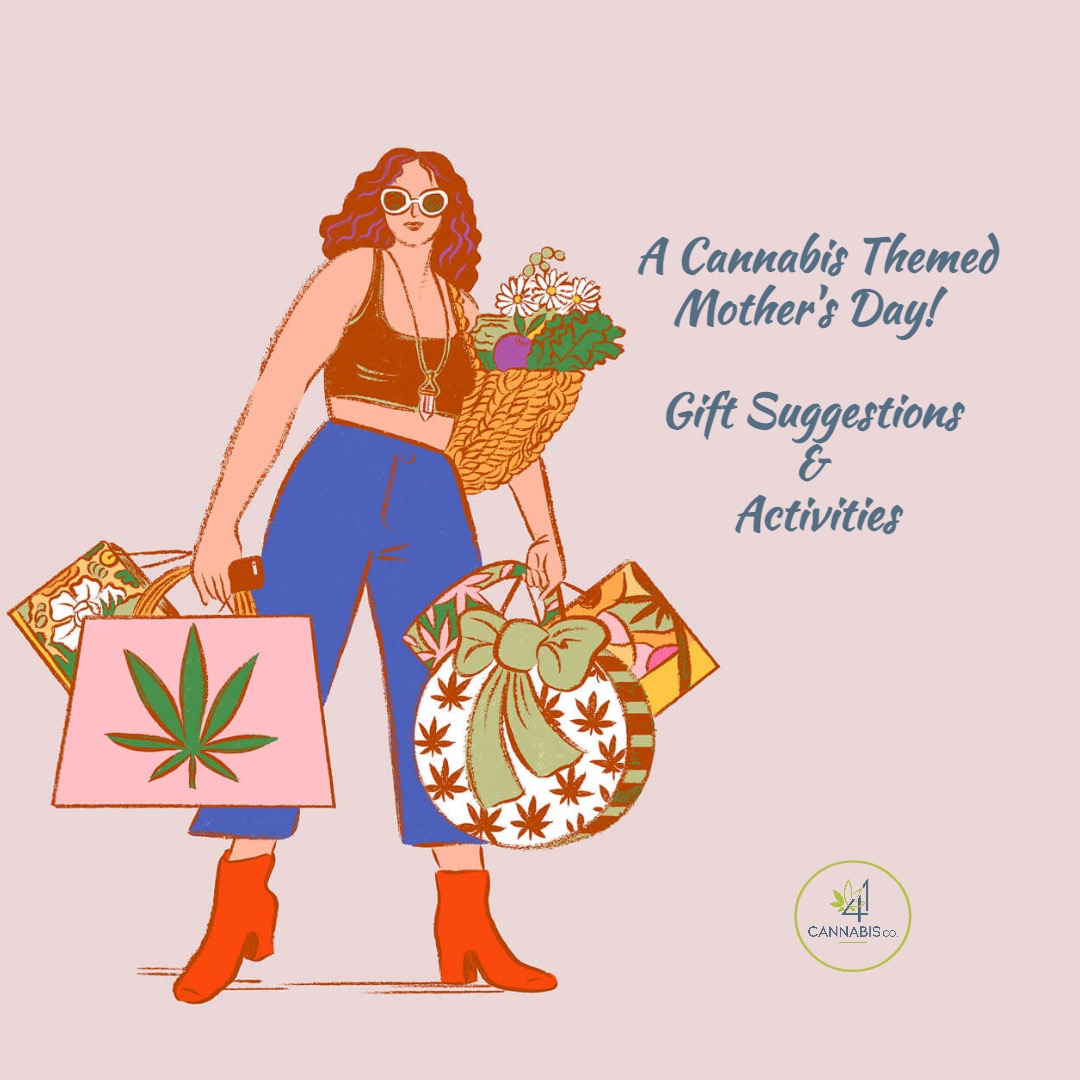 Start the day off with a Wake & Bake Session
Treat Mom to breakfast in bed and a Wake & Bake served in one of our fun and trendy Roast & Toast Mugs!
Just in case…Mom might ask "What is wake and bake?"
Here's your answer: Some smokers would claim that a true wake and bake is when you begin smoking immediately after waking up and some consider a wake and bake to be any time you smoke shortly after waking up. First thing in the morning it's probably best to smoke a sativa strain if you have an option. You don't want your high to make you fall back asleep and be late for something important!
Maybe your mom is more of a china and crystal lover. Try introducing her to a beautiful crystal bong or a handmade crystal pipe. Be sure to demonstrate how to use it!
Wake and bake in style with this ceramic coffee mug with a built in pipe. Great for cannabis and coffee enthusiasts! Wake and Bake with a Premium Roast and Toast Mug! These fun and trendy novelty mugs are made of ceramic and holds around 11oz. of liquid. Attached to the front of the mug is a pipe where you can pack your bowl and light it. The smoke filters up the hollow handle to the mouthpiece on the top, allowing you to enjoy a smoke with your steaming coffee!
$20.99 – $26.99
Borosci – 11″ Crystal Ball Base Bong
Borosci glass combines elegance and durability in this Ball Base Bong that includes a diffusion downstem and a high quality glass bowl to deliver consistent hits.
11" crystal ball base bong

Premium glass bowl

Smooth air flow

Percolated water diffusion

High quality glass

$89.99
Rose Quartz Crystal Skull Pipe
Handmade crystal pipe features a polished Rose Quartz Crystal that is shaped like a skull. Measures roughly 4" in length.  $74.99
Blue Goldstone Crystal Pipe 
Handmade polished Blue Goldstone Crystal – a dark blue stone with silver & slue Sparkles  $48.99
Phoebe – Rose Quartz Crystal Pipe 
Handmade from rose quartz, this crystal dissolves fears, heals emotional wounds, and radiates a divine loving energy.   $40.99
Amethyst Mini Crystal Pipe
Handmade from polished Amethyst Crystal. This pipe is a mini version and measures 2″ in length.  $74.99
Don't Get Your Mom Too High
Maybe the last time MOM tried marijuana was 1982. It was all dry stems and seeds way back then! Today's Cannabis is much more potent. She may get so high that she'll finally divulge who her favourite child is!
Here's a few strains that are well suited for a nice relaxing day!
OGEN Gas Berries #112
Descending from a lineage of Sour Diesel, OG Kush, and Blueberry; Gas Berries is a potent indica dominant strain. This phenotype was selected and named for its rich berry and gasoline mixed aroma and flavour.
HYBRID | THC: 18% – 23% | CBD: 2%
3.5g $38.95
Mom will feel Calm, Energetic, Happy & Relaxed
Pure Sunfarms Pink Kush
From BC's Vancouver Island – a coastal relative of the legendary OG Kush. Strong aromas, colourful flowers, and high THC potential. Aromas of white pepper, orange, butterscotch, coffee, earth, and grapefruit.
INDICA | THC: 18% – 23% | CBD: 1%
3.5g $21.95
Mom will feel Happy, Relaxed & Sleepy
Prepare Munchie-Worthy Food
Mom will probably get the munchies so make sure you have lots of Edibles (and maybe some other snacks)! Edibles are prefect if you educate her on the correct dosages.
Make Mom a nice Mother's Day dinner. Even if you aren't exactly the best chef in town, in the end, it doesn't really matter what you cook because she might (will) be so stoned that she will think everything is delicious.
Time for a Toast
Celebrate Mother's Day with a LITTLE VICTORY
These are LOW dose so it's ok if she has more than one!
Dry Lemon Low Dose 1:1 Dry Bubbly Beverage
Take a citrusy slice out of life with this naturally flavoured, dry lemon, bubbly beverage. Best served over ice and garnished with a slice of lemon. $6.95
Each bottle has 2.5mg CBD + 2.5mg THC.
Dry Grapefruit Low Dose 1:1 Dry Bubbly Beverage
Turn bitter into sweet with this
beverage that sparkles with natural
dry grapefruit flavour. $6.95
Each bottle has 2.5mg CBD + 2.5mg THC.
The Big Finale: For Dessert – Chocolate
We suggest…
Foray Chocolate Squares are designed using cannabis distillate, thereby removing noticeable cannabis taste or smell.
Salted Caramel Chocolate Square Hybrid 10mg of THC and 10mg of CBD. $8.95
Foray Vanilla Chai Chocolate Squares Sativa – 10mg of THC and less than 1mg of CBD. $5.95
Trailblazer Snax Mint Milk Chocolate
42 g of creamy milk chocolate with a sweet and refreshing mint flavour made with all natural ingredients, including 100% real mint oil and 38% cocoa. 10 mg THC per bar. $5.95
During this time is when you'll produce that special Kush Kard Mother's Day card, MOMS ARE DOPE and a fabulous Kayak 41 Cannabis Shirt —and you just won Mother's Day forever.
Shirts – Small to XXL $37.50
Kush Kard $7.99