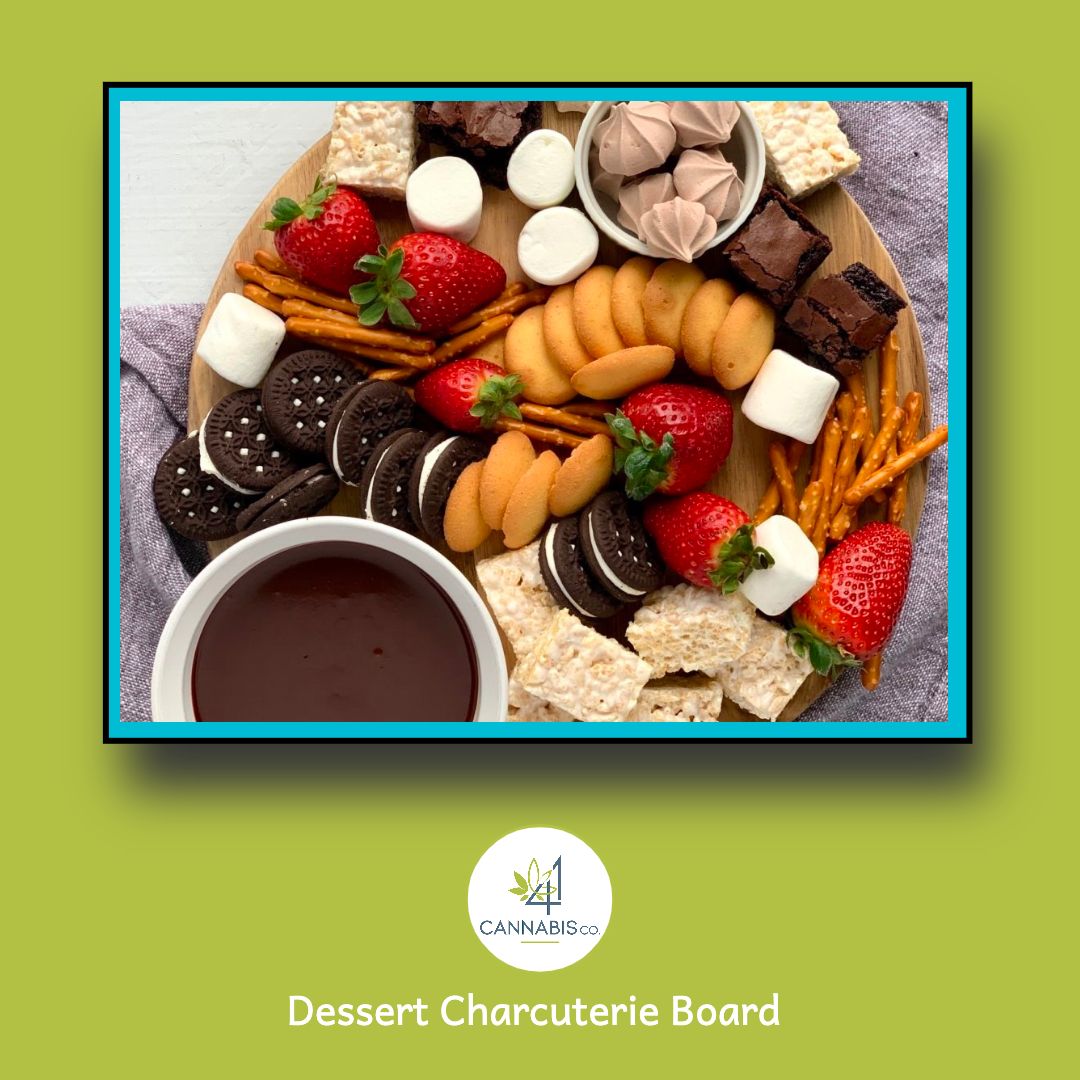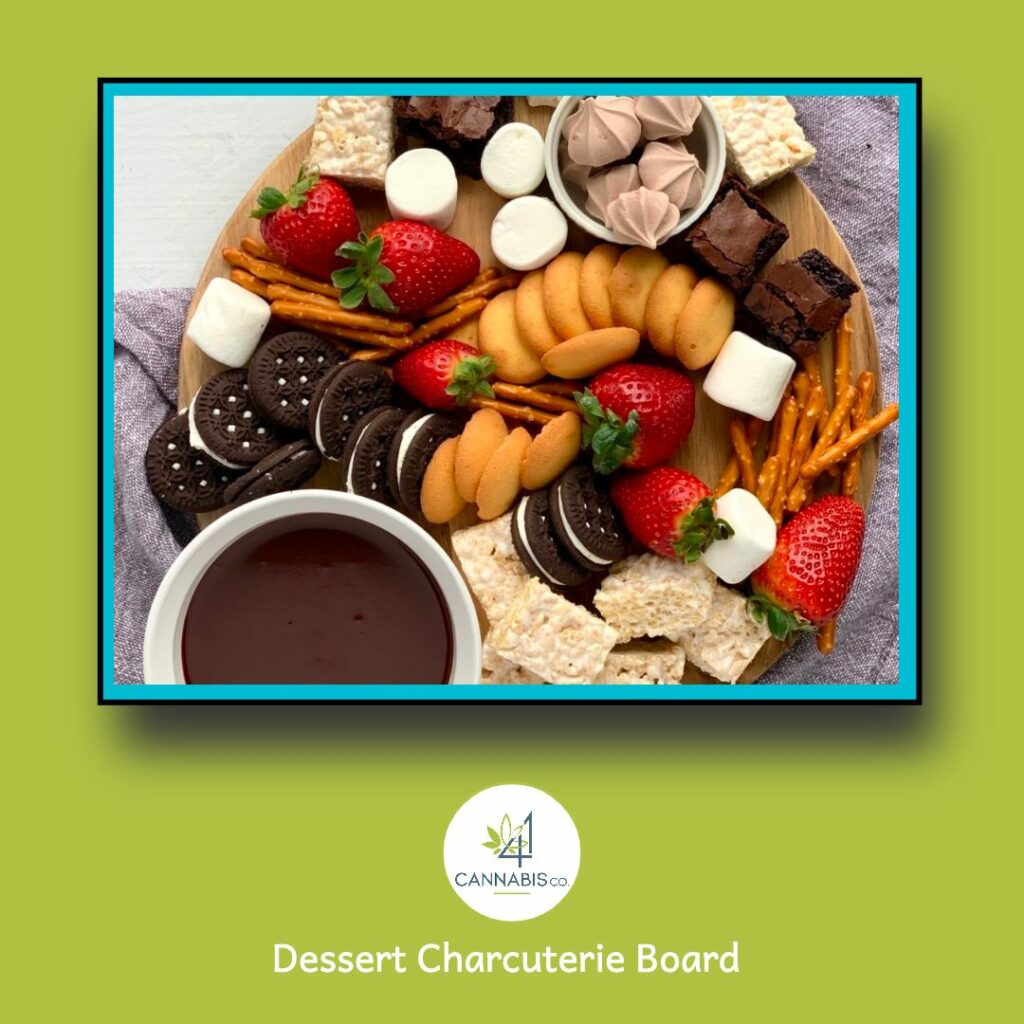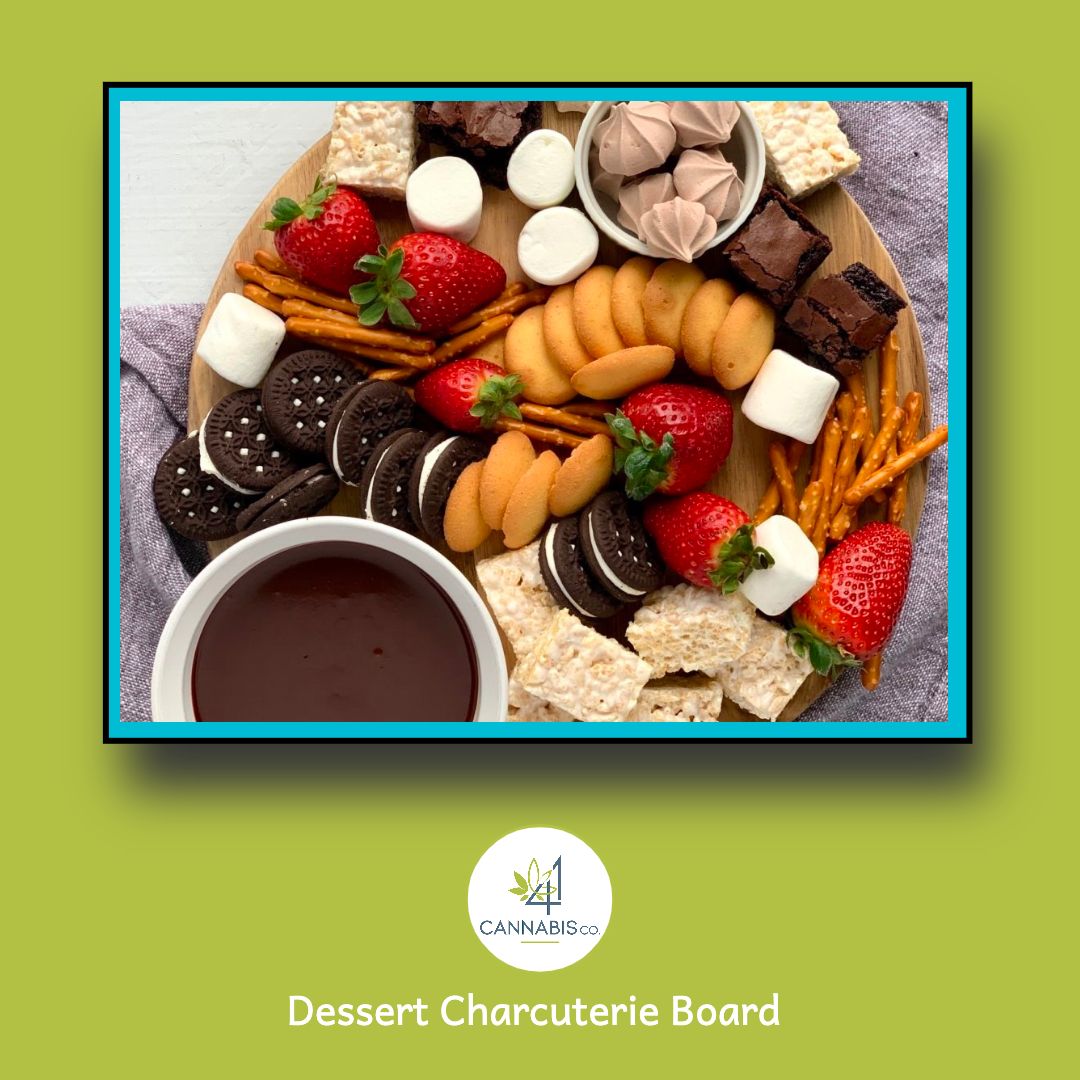 Dessert Charcuterie Board
All the sweet stuff ..
Shortbread cookies
Strawberries
Marshmallows
Semi sweet chocolate chips 1 cup
2 tsp of coconut oil
Gingersnap cookies
BHANG THC milk chocolate bar
BHANG CBD milk chocolate bar
WANA pomegranate blueberry Acai 5:1 soft chew
FORAY raspberry vanilla soft chew
Set up your board
Put out your cookies, strawberries, and marshmallows they should be the outside ring of your board.
Put chocolate chips in a microwave safe bowl along with your coconut oil. Heat up in microwave for 25 second bursts stirring after each 25 seconds until all melted.
In the meantime place your soft chews and Bhang chocolate as your second ring of goodies on the board leaving space for the dipping sauce to take centre stage. Chop up the chocolate and the soft chews to your looking.
Now place the dipping sauce in the centre.
Dip away and enjoy the day !!!!
This is just a guideline. You can use anything you like to make a dessert board, this is just a jumping off point
Have fun !