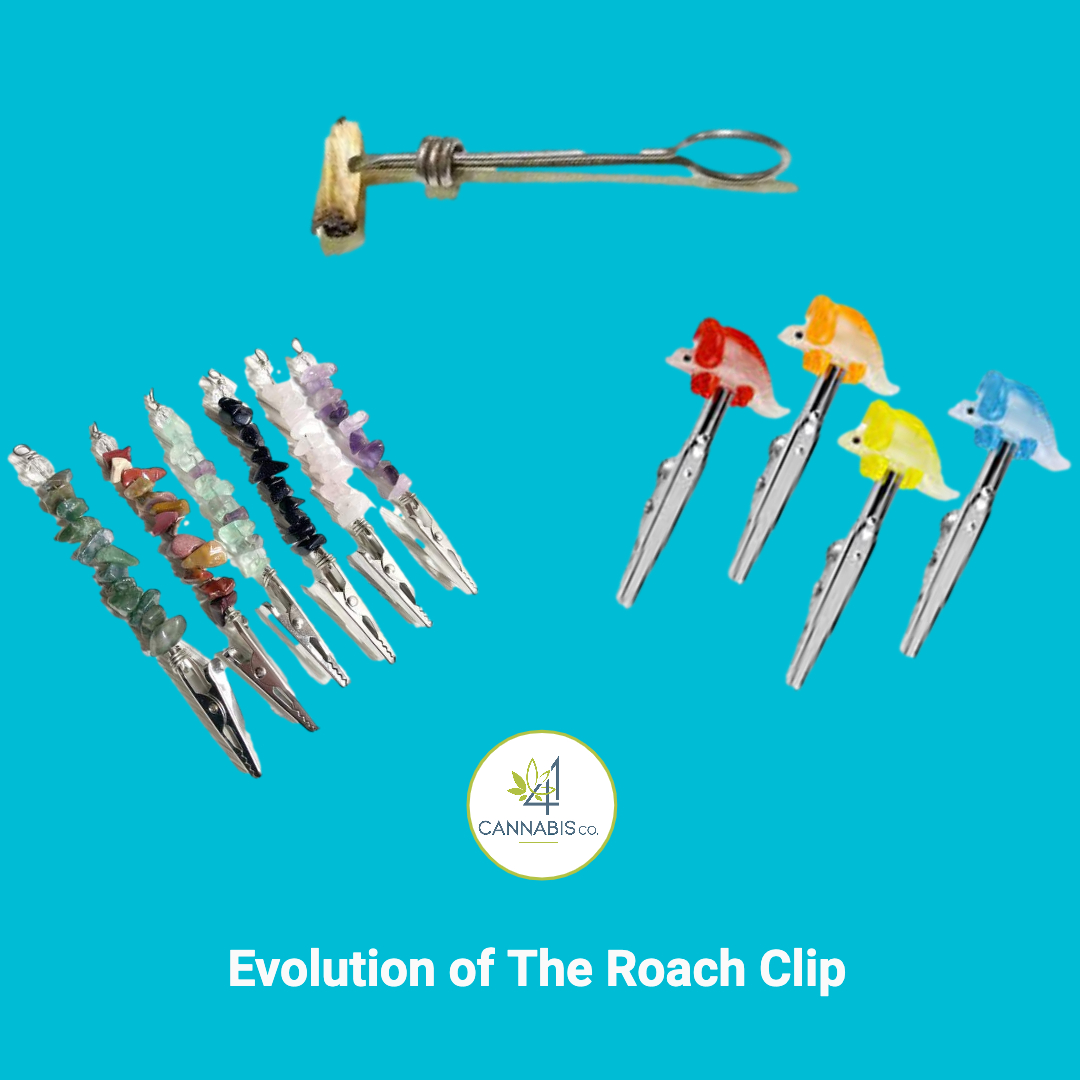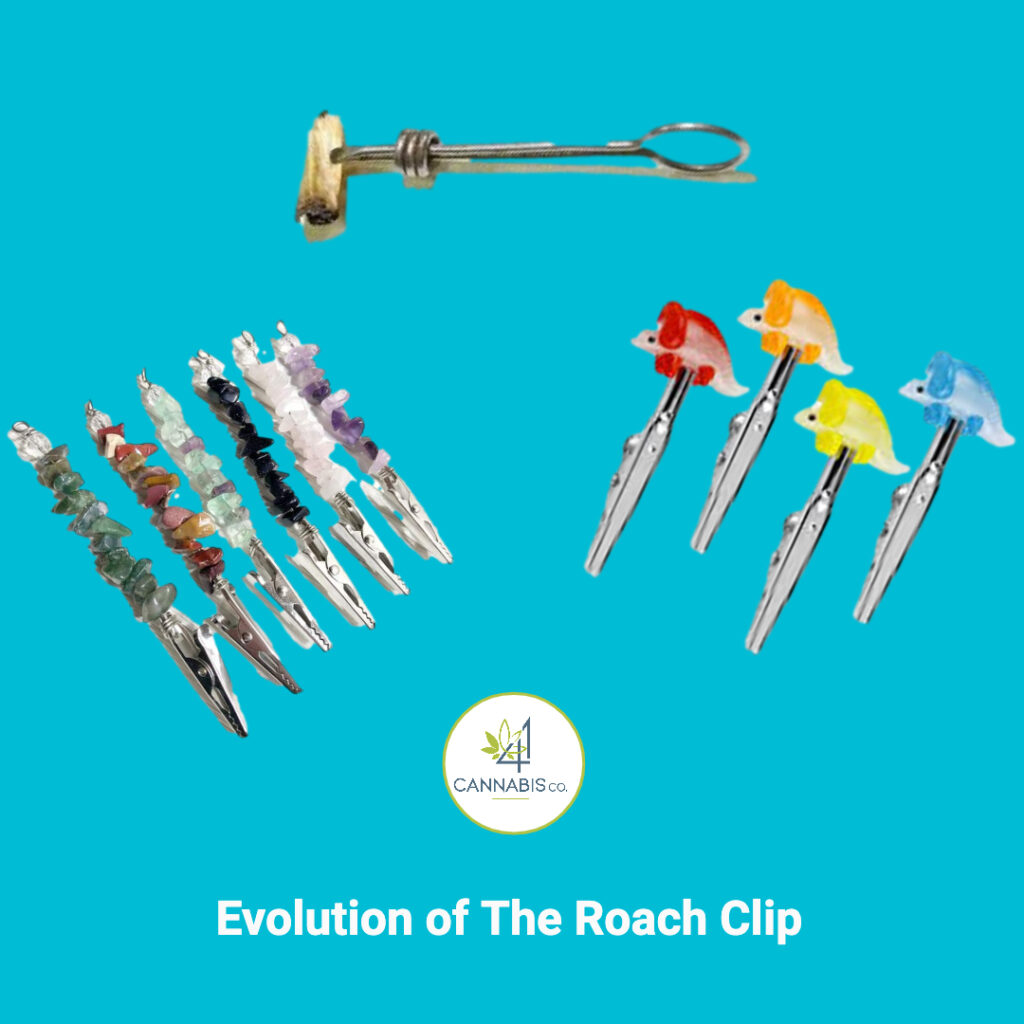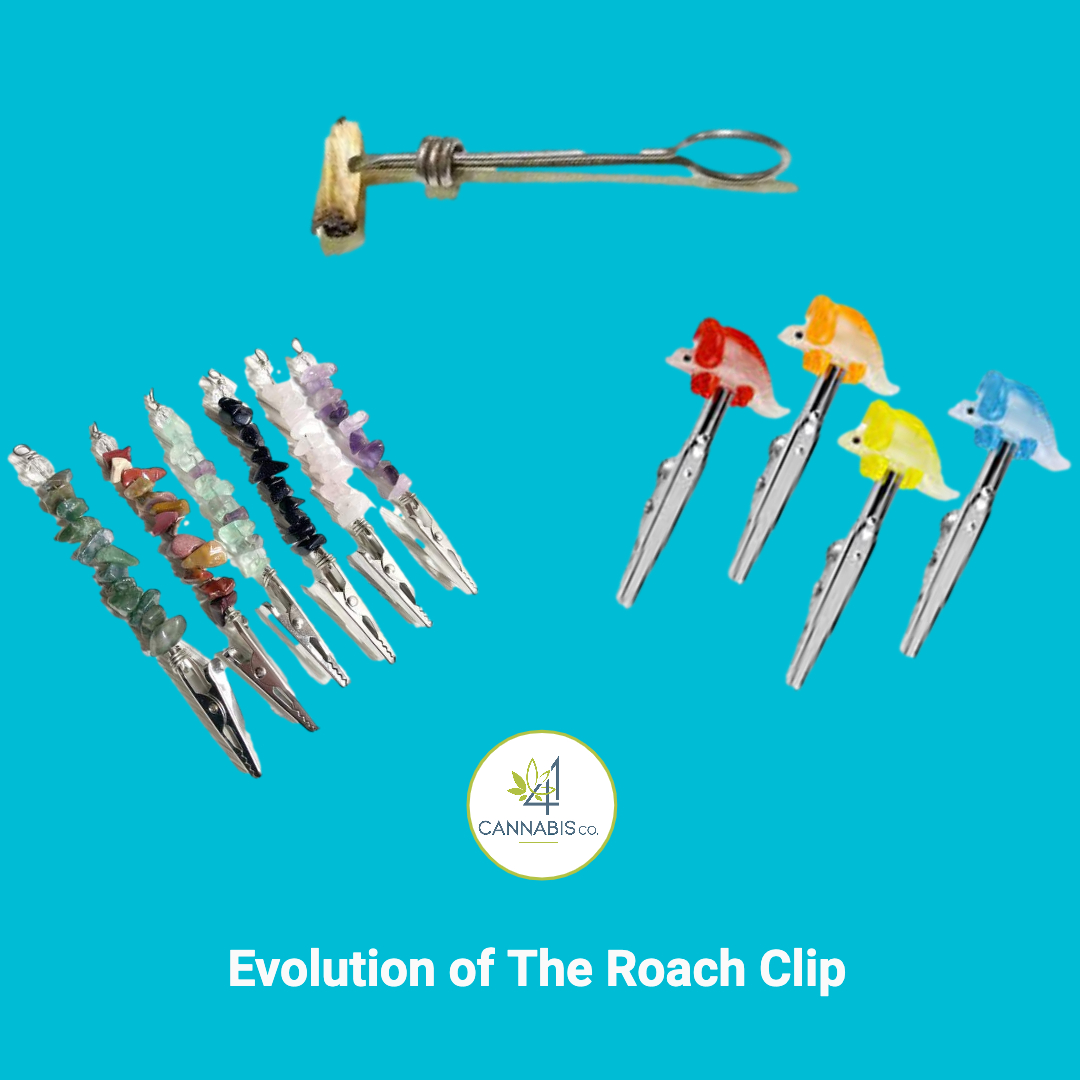 Today's Roach Clips, or as some people now call them Blunt Clips, come in all sorts of colours & designs and while engineering the perfect clip has changed, their function remains the same.
What is a Roach Clip?
"Roach clip" is a tool that helps you smoke and pass a small joint/blunt. In Europe, the United Kingdom and most Commonwealth nations, "roach" can also refer to a bit of rolled thin cardboard in one end to serve as a mouthpiece – called a "Roach Tip", "Smoking Tip, "crutch" or "filter" in North America.
Where Did Roach Clips Originate?
Two Theories:
Mexico: from the Mexican folk song "La Cucaracha" (The Cockroach)
1938 New Yorker Magazine article about marijuana smokers in the Jazz clubs of Harlem. 'a roach' was named because of the resemblance of a mostly-smoked joint to a cockroach. Small, difficult to handle, and common in the city.
In 1973, author Charles Willeford wrote an article titled The Ubiquitous Roach Clip talking about the evolution of devices used as roach clips:
A bent paper match in the form a "V"
Split wooden match
Office paper clip
Bobby pin
In the early 60's Beatniks and Hippies expanded the Roach Clip to an art form with eclectic designs.
Fast track to the 80's – Alligator hair clips with colorful feathers attached by a leather cord became a common prize at traveling carnivals and soon became popular as roach clips!
Hemostats, a medical tool with a locking clamp and narrow tip became popular at the same time amongst more sophisticated cannabis users.
Alligator clips and hemostats are still the most common versions of roach clips that can be found today.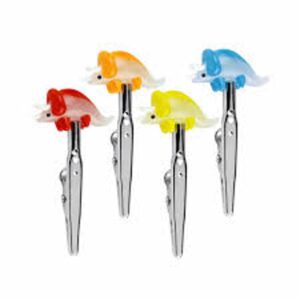 41 Cannabis Co has Roach Clips in  different designs. We love the Triceratops Roach Clips. At $3.69 each you can own one in every colour!
Link: Roach Clips