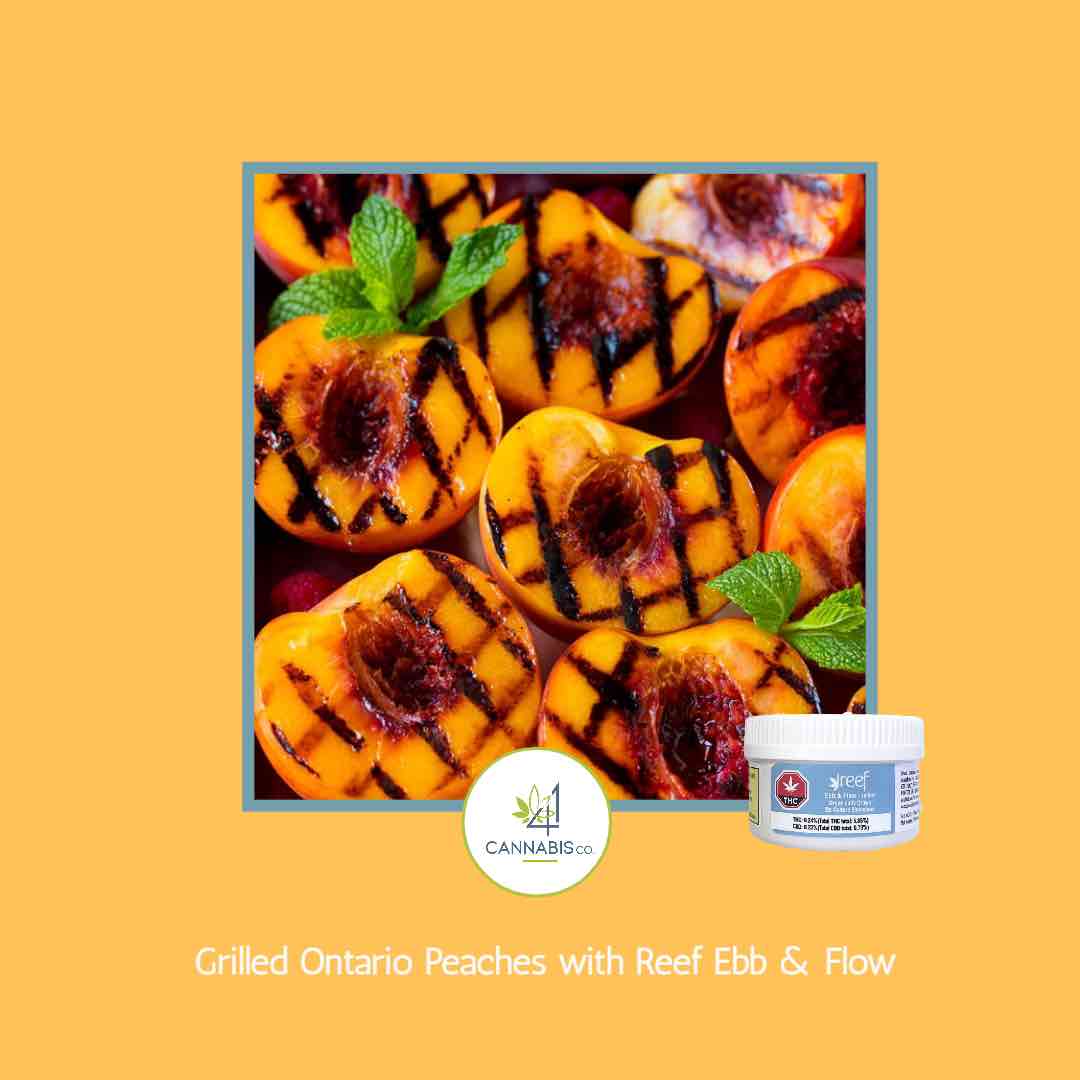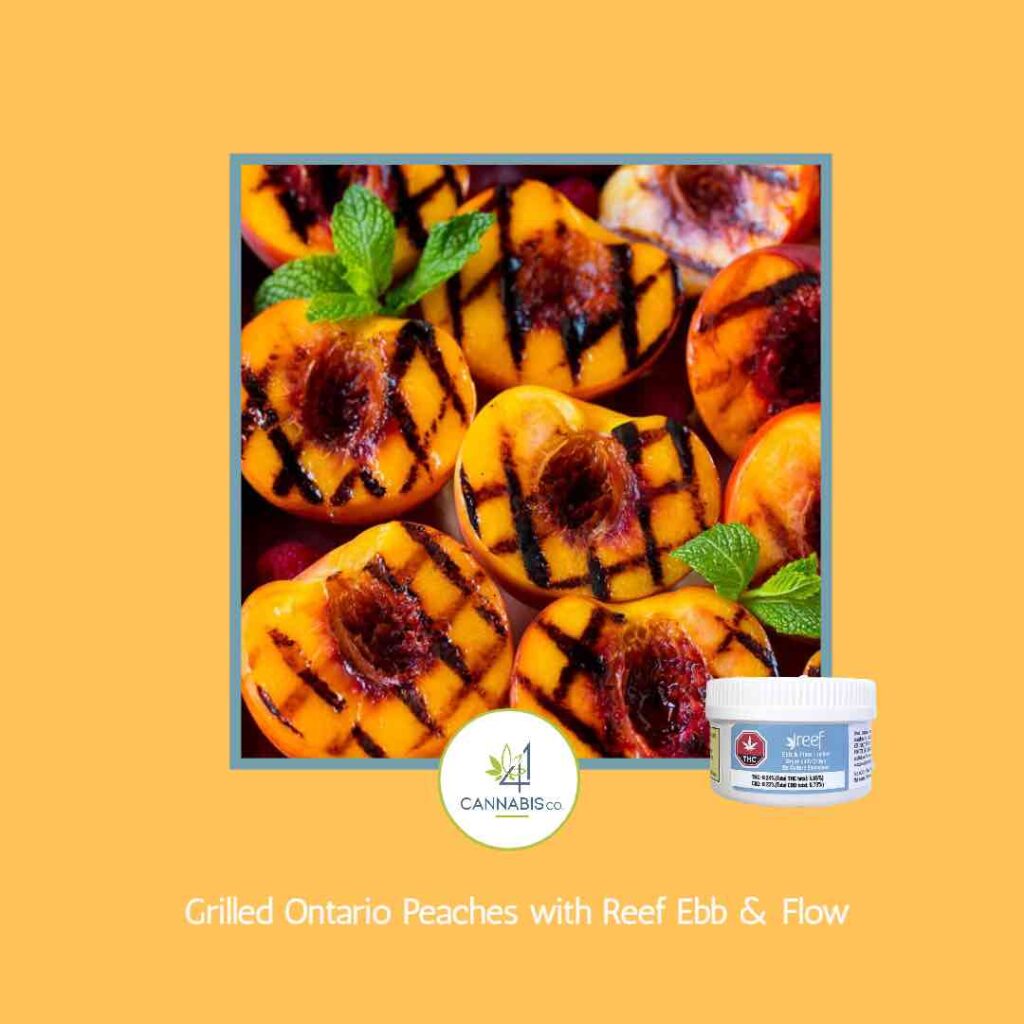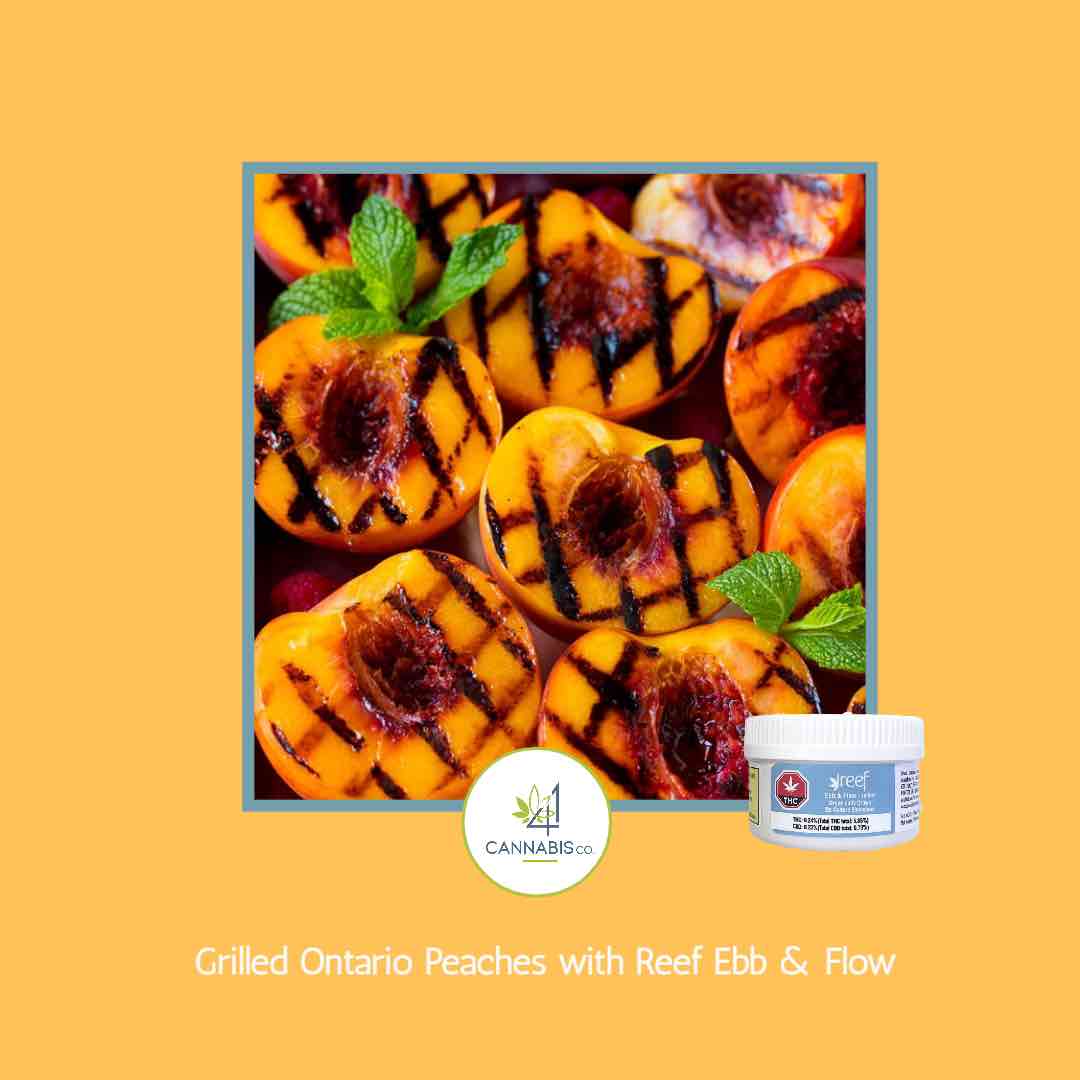 Grilled Ontario Peaches with Reef Ebb & Flow
August is the perfect time for peaches !! Fresh and juicy, this recipe is easy and perfect for a lazy day dessert.
All the stuff you need:
1 stick of cannabutter made with 3.5 grams of Reef Ebb & Flow
1 tsp of cinnamon
2 TBS of sugar
Pinch of salt
4 ripe peaches, halved and pitted
Canola oil
How do we do it????
In a small bowl add butter and stir until smooth.
Add the cinnamon, sugar, and salt until just combined.
Heat grill to high.
Brush peaches with oil and grill flesh side down until just cooked through.
Remove from grill and put them on a plate grill side up.
Top each peach with 3 tsp of the butter.
Done like dinner, or should I say dessert !
Link: Cannabutter Recipe