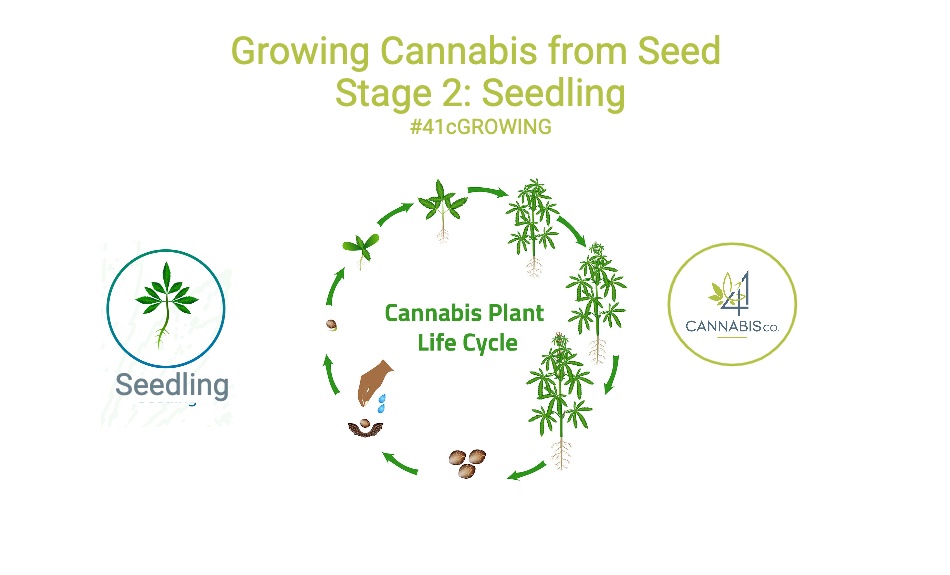 It's time to transfer your germinated seed into its growing medium once you see the taproot. Use Small 2-inch pots.
Fill the pots with loose, airy potting soil and poke a hole in the middle about a quarter-inch down using a pen or pencil.
Transfer the seed using a pair of tweezers to gently pick it up, then drop the seed in the hole with the taproot facing down. Lightly cover it with soil.
Water the soil. Initially, use a spray bottle to provide moisture without over-saturating the soil. You want to give the seed water, but over-watering can suffocate and kill the delicate sprout.
Pay attention to the temperature and the moisture level of the soil , and within a week or so you should be rewarded with a seedling beginning to grow from the soil.
GROW PRODUCTS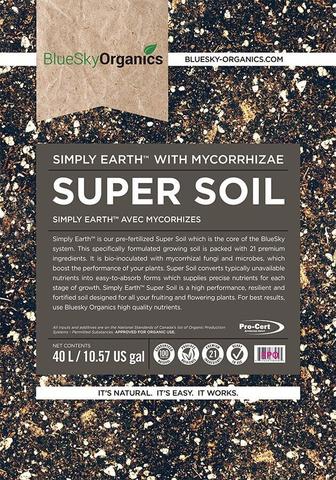 High-quality grow media designed for fast growing, heavy feeding plants.
Simply Earth™ is pre-fertilized Super Soil which is the core of the BlueSky Organics system. This specifically formulated growing media is packaged with 18 premium ingredients. It is bio-inoculated with mycorrhizal fungi, microbes, and beneficial bacteria to boost the performance of your plants.
Link: BlueSky Organics Super Soil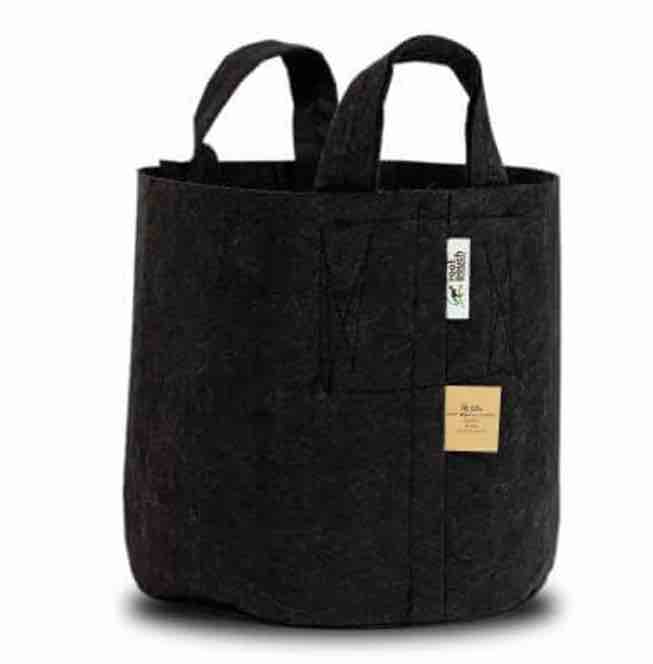 Root Pouch Degradable Grow Bag
Root Pouch Black Line – the most durable semi-degradable natural fiber blended fabric. Perfect for in-ground, pot-in-pot and above ground growing, for both the indoor and outdoor grows.
When used In-ground the natural fibers draw water from surrounding soil. When used for pot-in-pot the pouches prevent roots from penetrating fabric because it prunes by entrapment rather than air pruning. When used above ground roots are still pruned. UV Resistant • BPA Free • Non Toxic
Made from 100% recycled materials, PET & Natural fiber blend.
Link: Root Pouch Degradable Grow Bag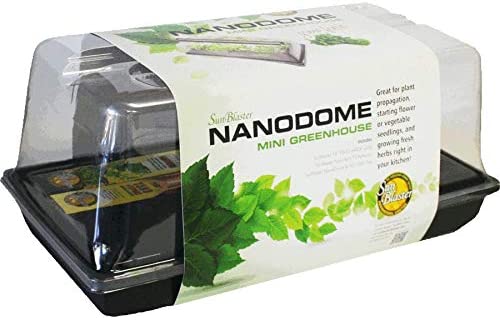 SunBlaster Nanodome Mini Greenhouse
It offers a better and faster way to get herbs or seeds started ready for transplant. Start your seedlings, propagate fresh cuttings, or grow fresh herbs right in your kitchen. Mini Greenhouse Kits use professional grade lighting as the catalyst for great growing. Everything you need is included except seed and soil, to get you up and growing fast.
All Mini Greenhouse Kits include:
Full Spectrum 6400K Grow Lights (T5HO)
7″ Vented NanoDome for optimizing the light over your grow tray
Heavy Duty 1020 Tray to retain your growing medium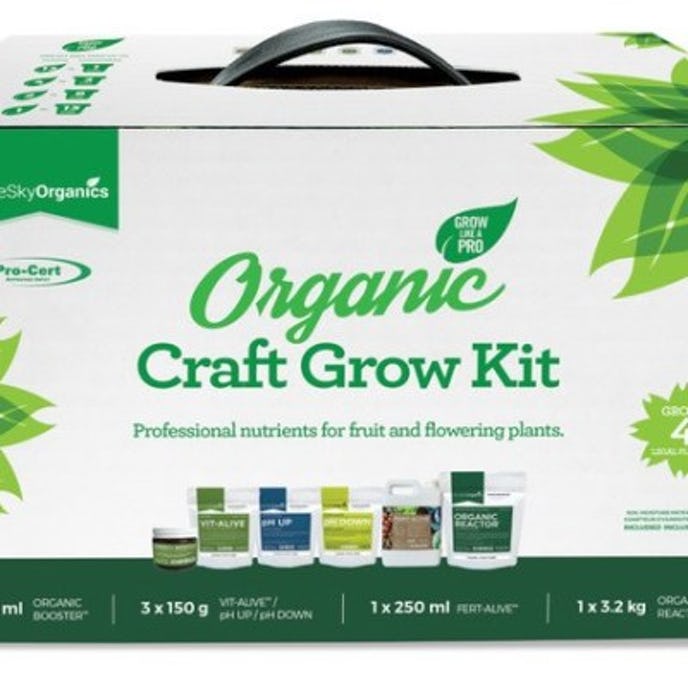 Blue Sky Organics Craft Grow Kit
The Organic Craft Growing Kit contains all the essential products you need to grow at home – just like the pros. We only use premium organic inputs in formulating our line of quality products. Follow BlueSky Organics simple 4-step process to produce high-quality yields of potent, organic fruit and flowering plants. All you need are the seeds!