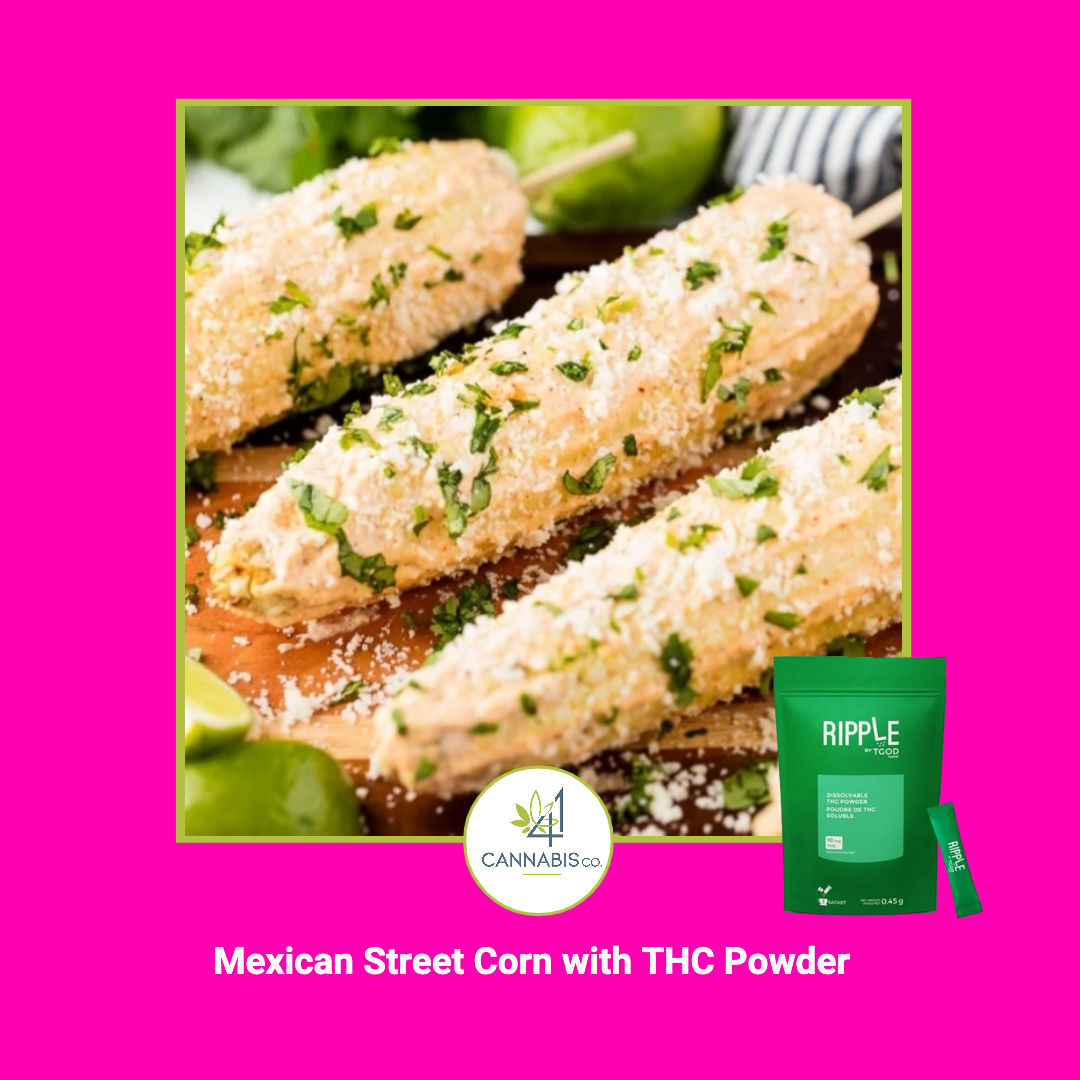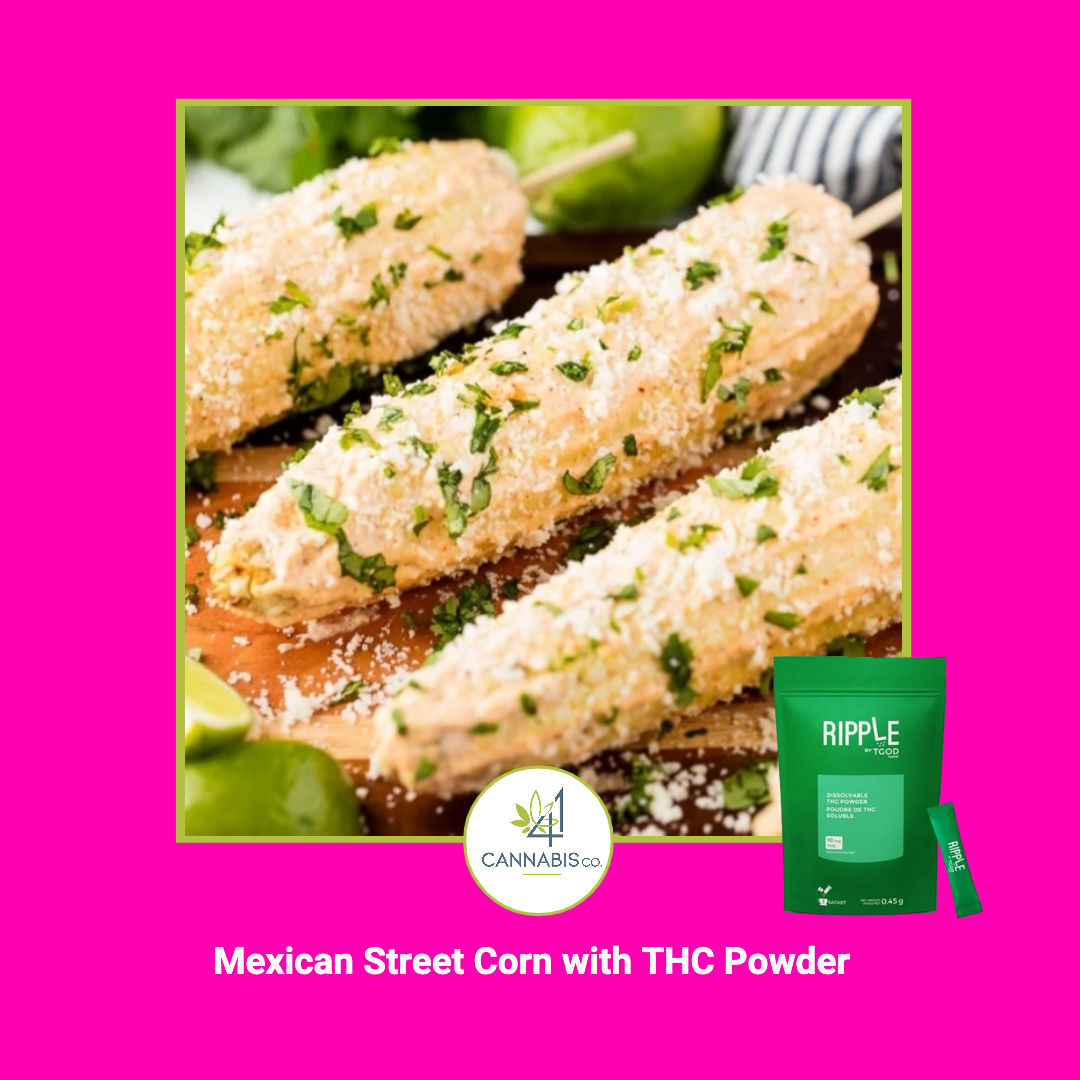 #MunchieMonday Mexican Street Corn with The Green Organic Dutchman Dissolvable THC Powder
This the perfect quick BBQ side or snack, tasty and fast it doesn't get better than this !
The Stuff 
6 ears of corn, shucked and cleaned
1/2 cup mayonnaise
Chili powder
1/3 cup of grated cotija cheese, if you can't find cotija you can substitute feta or Parmesan
Freshly chopped cilantro
The Green Organic Dutchman Dissolvable THC powder, one 10 mg. packet
The How
Preheat grill to medium high
Grill corn, turning often until slightly charred all over,  about 10 minutes
Combine your THC powder with the mayonnaise and still well
Brush corn with mayonnaise and sprinkle with chili powder, cotija,  and cilantro.
Serve warm with lime wedges
That is it !!! Simply July, yummy !