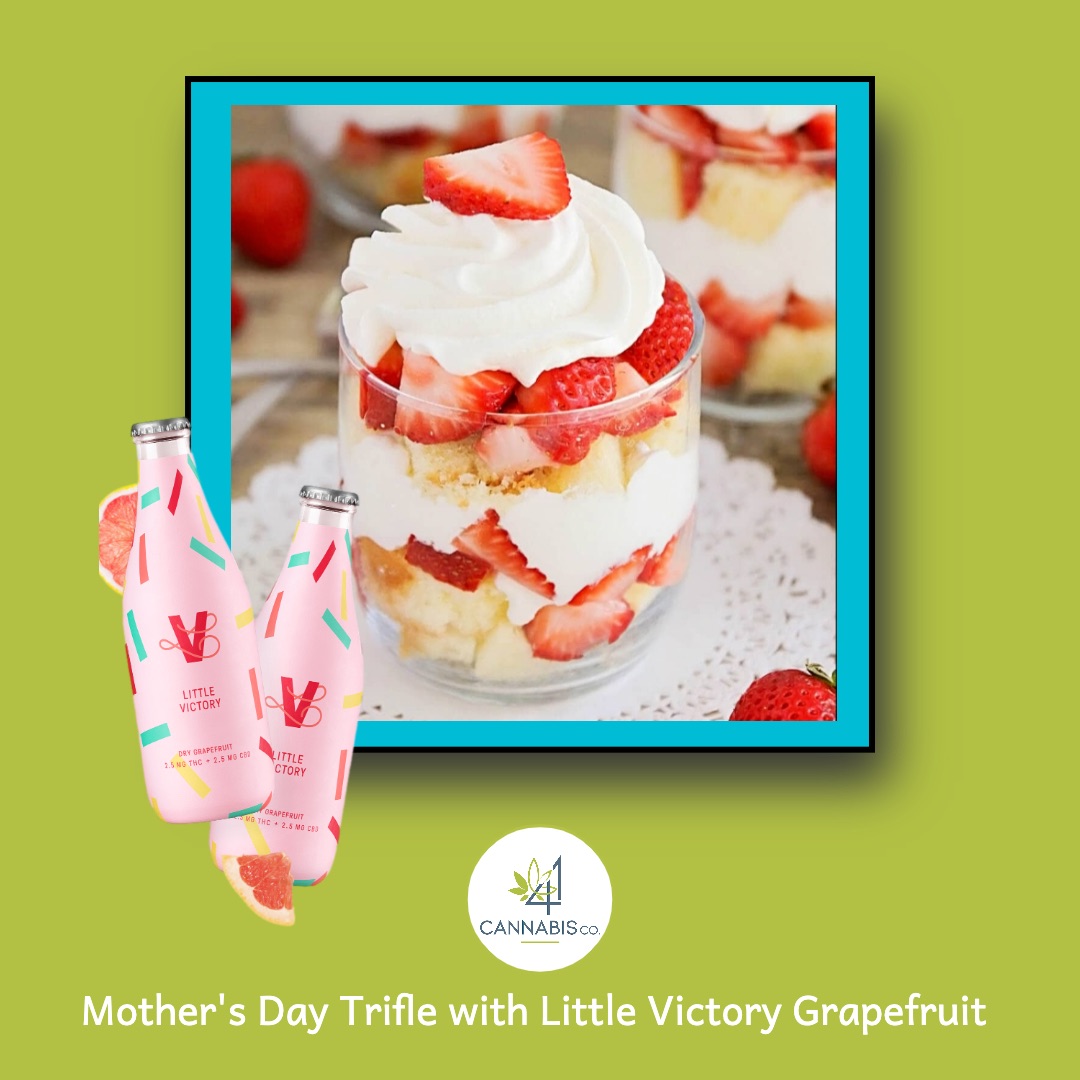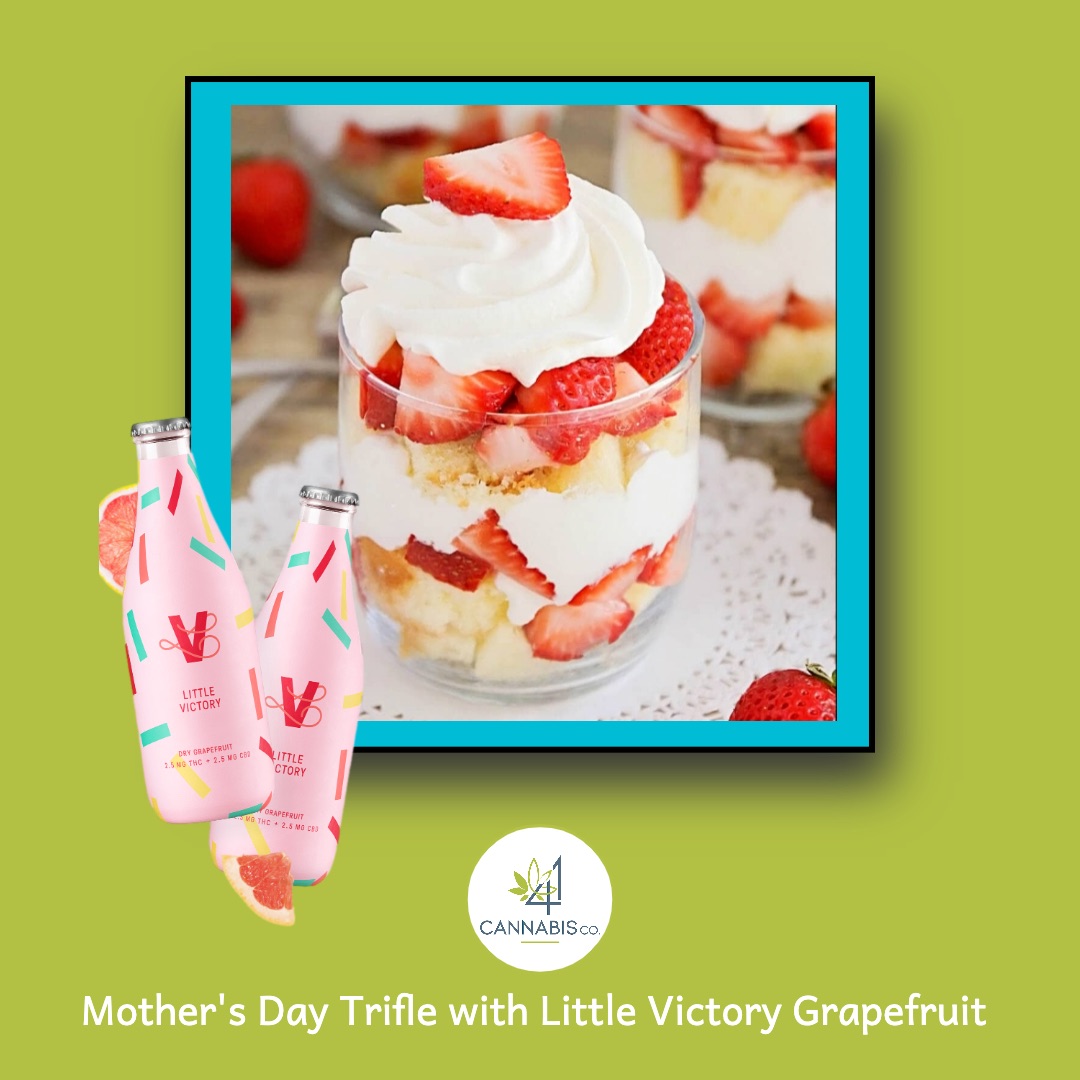 All the way from jolly old England a tasty treat just for mom.
All the good stuff ya need !
1/2 quart of washed and halved strawberries
2 cups of heavy cream
1 tsp of vanilla extract
1.5 TBS of icing sugar
1/2 a loaf of pound cake
1/3 of a cup of Little Victory dry grapefruit
Let's make it for Mom !
Take your strawberries and put them in a bowl and pour the Little Victory all over and let that sit for 30 minutes.
Slice the pound cake into 1/2 inch slices, you will only need 2.
Now cut those pieces into 2 inch pieces.
Now whip the heavy cream in a chilled bowl , until you have soft peaks.
Add the vanilla and sugar and whip again with your electric mixer until you have soft peaks.
Assembly
Find a pretty tall glass and add cake to the bottom.
Then top with 2  TBS of strawberries
Then a dollop of whipped cream
Now cake again
Strawberries again
Then a big dollop of whipped cream with a couple of fresh strawberries on top !!
Now bring that to mom, but make sure you also pour her the leftover Little Victory !!!