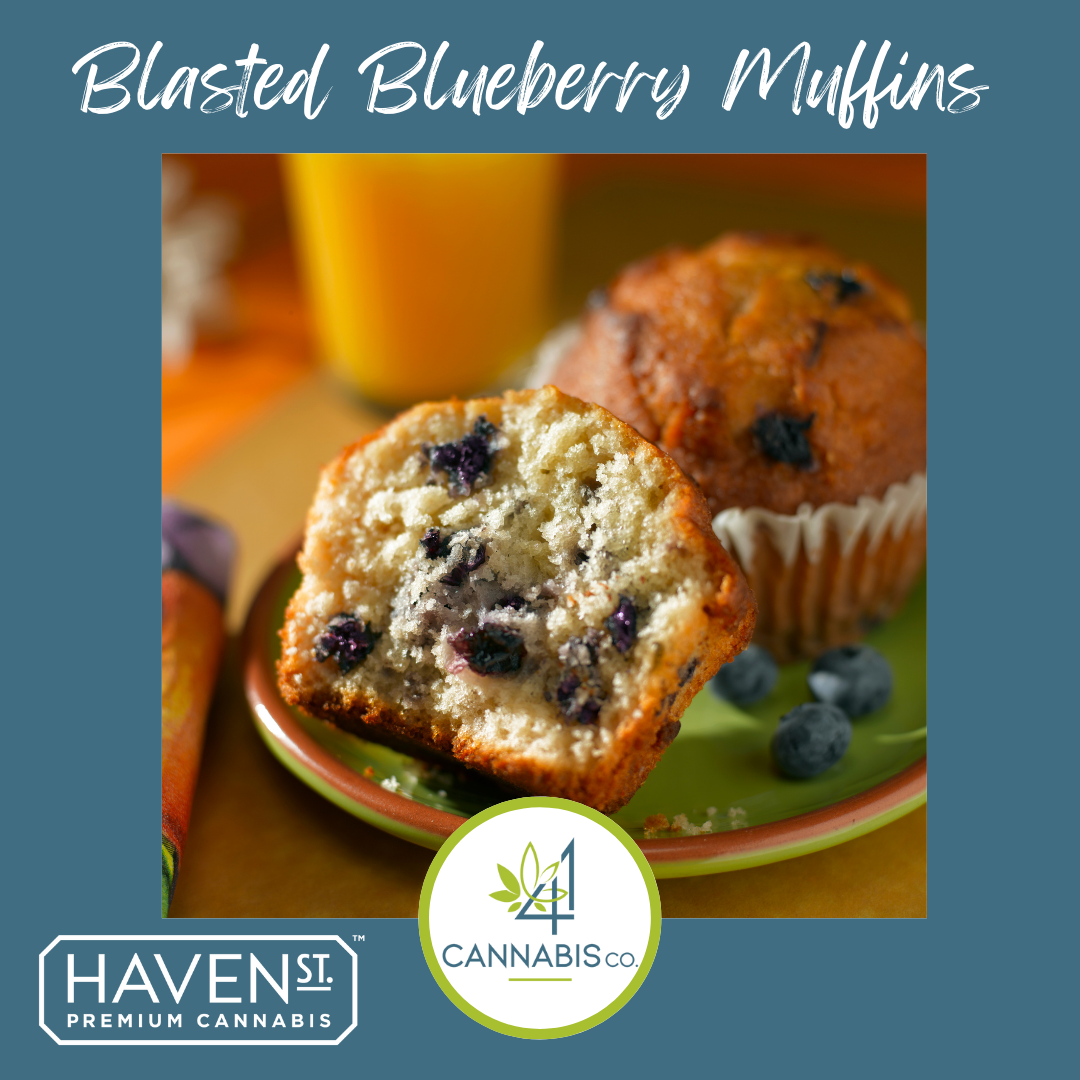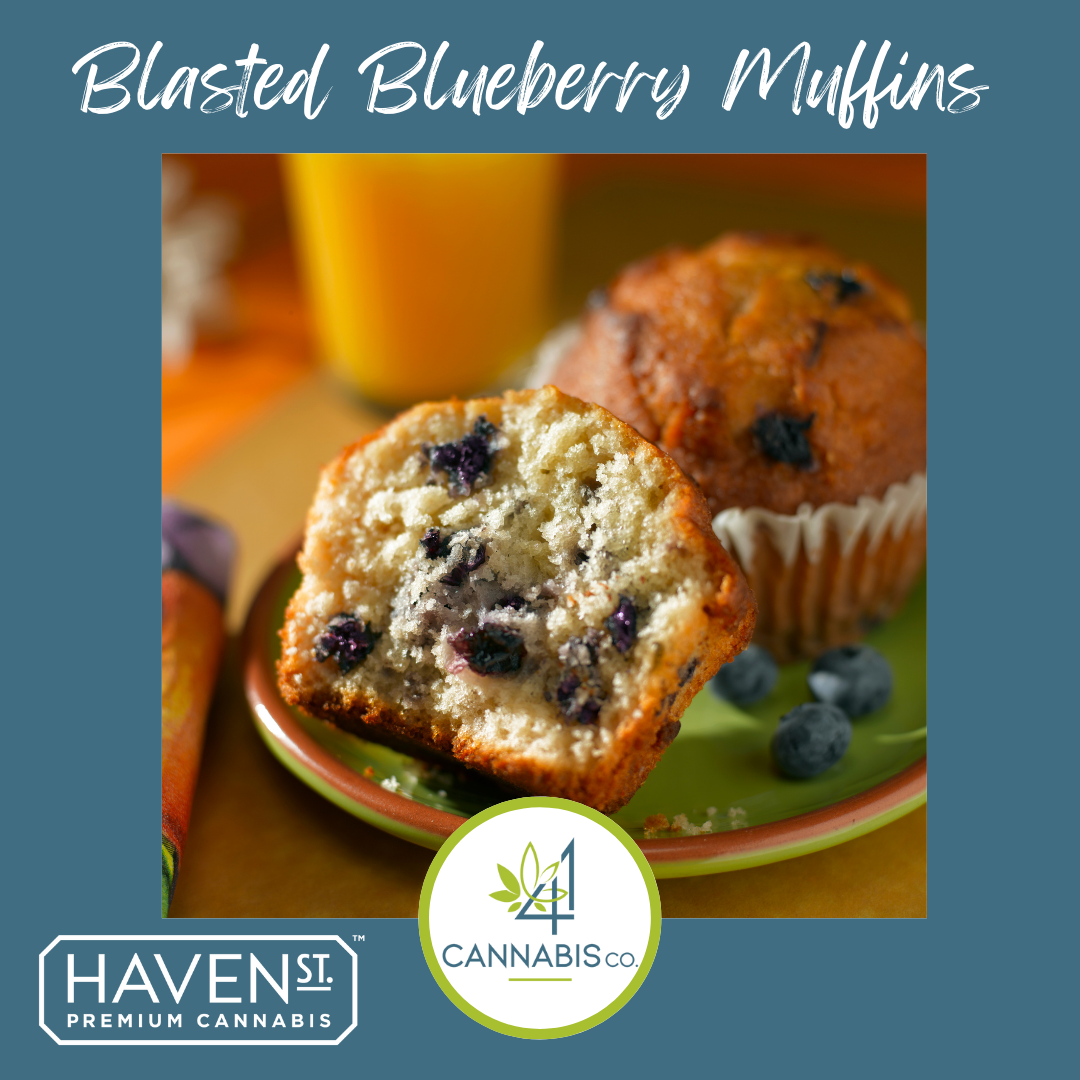 Haven St. Noisy Neighbour Blasted Blueberry Muffins
Ingredients:
1½ cups all-purpose flour

¾ cup granulated sugar

1 tbsp granulated sugar (for muffin tops)

1 tsp Baking Powder

½ tsp nutmeg

¼ tsp salt

¼ cup Cannabutter (see blog for recipe substituting Haven St Noisy Neighbour)

¼ cup coconut oil

1 large egg

1/3 cup milk

1½ teaspoons vanilla extract

1 cup of fresh blueberries or any other berry your prefer
Directions:
Preheat oven to 300 F. Place liners into muffin tin.

Mix flour, sugar, baking powder, nutmeg, and salt in a small bowl.

In a separate bowl, whisk together oil, egg, milk, and vanilla.

Combine dry ingredients with wet ingredients and mix until blended. The batter will be thick, do not over mix.

Gently fold in the berries.

Divide the mixture between the muffin cups, sprinkle tops with sugar.

Bake for 15-17 mins or until a toothpick comes out clean.