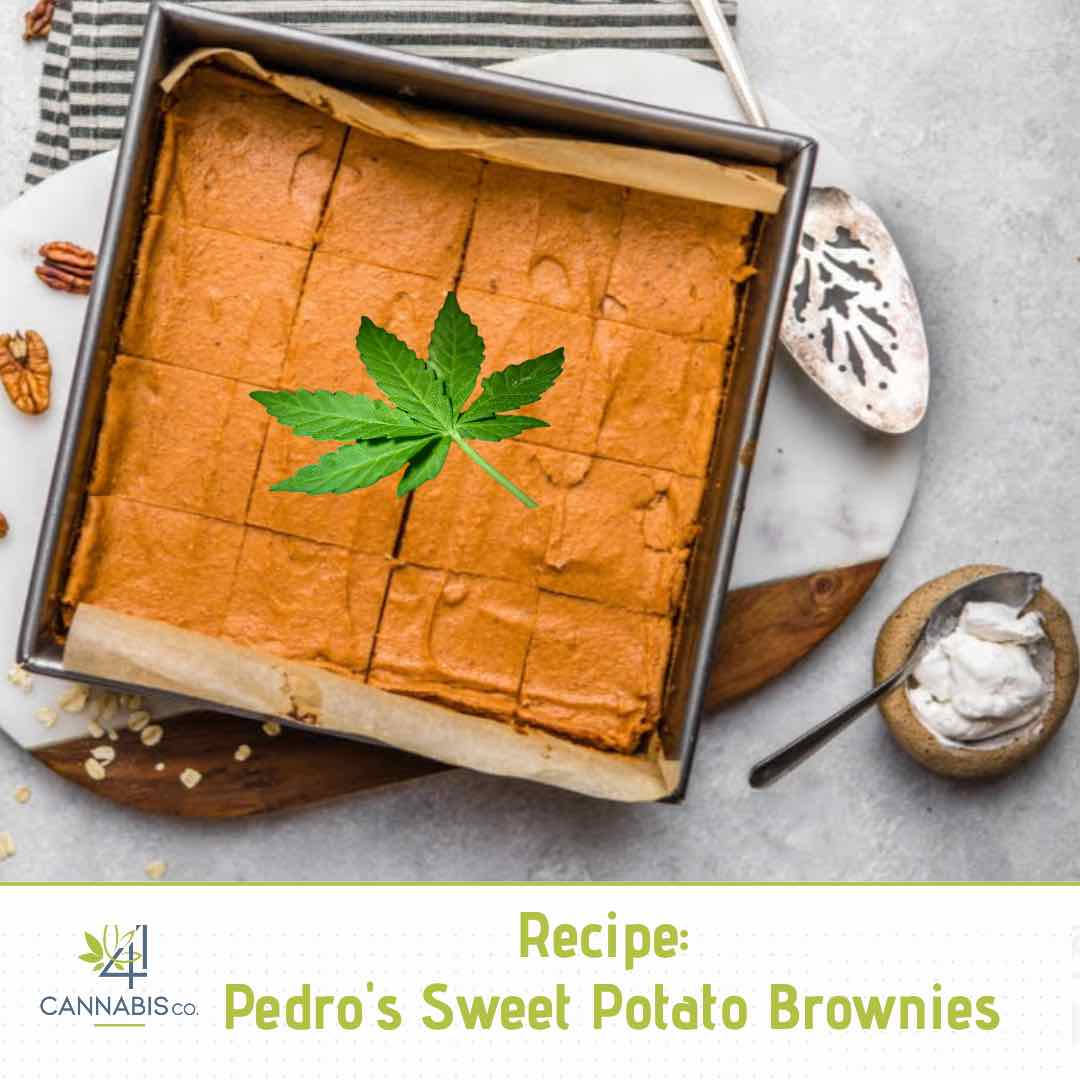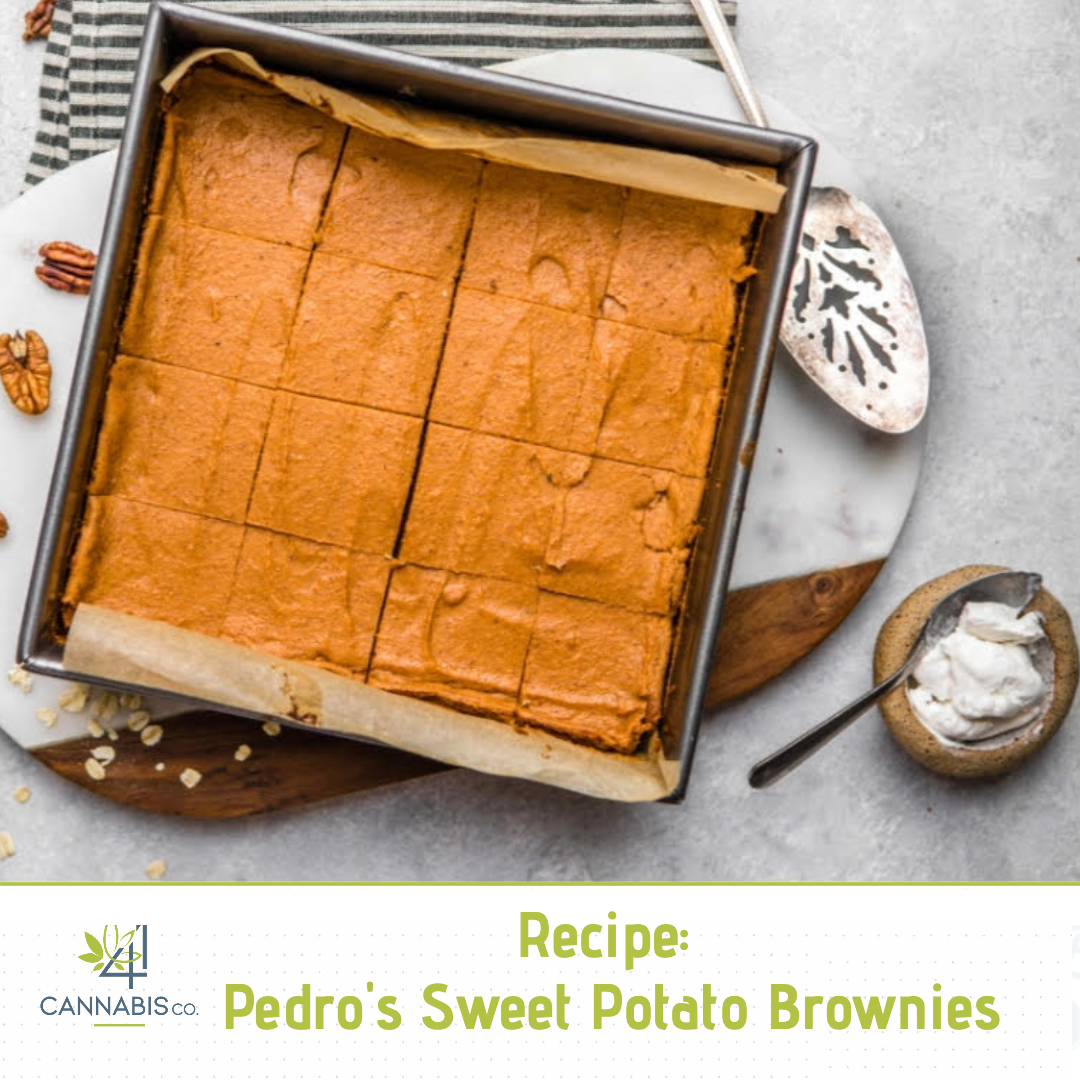 Pedro's Sweet Potato Brownies
Budtender Liz is sharing her recipe for epic brownies!
The stuff ya need !!!!
1 cup of cannabis infused butter made with Pedro  Sweet Sativa
1 cup of packed brown sugar
1 cup of white sugar
4 eggs
2 tsp of vanilla
1 1/2 cups of flour
1 tsp baking powder
1/2 tsp salt
2 cups peeled and shredded sweet potato ( or yam )
Make sure you pre heat your oven to 350 and grease a 9×13 pan .
GLAZE
1 cup of icing sugar
2 TBS of butter
2 TBS of milk
This is how you do it !!
In a large bowl cream together butter and the 2 sugars until smooth.
2. Beat in the eggs one at a time then stir in vanilla.
3. Combine flour , baking powder, and salt
4. Stir into wet batter just until blended, then fold in sweet potato.
5. Spread batter evenly in the pan.
6 Bake for 30 minutes. Keep an eye on them , it may take a little longer.
Make the glaze!!!
Mix together icing sugar,  butter, and milk until smooth.  Spread over brownies while still warm.
Done and done !!