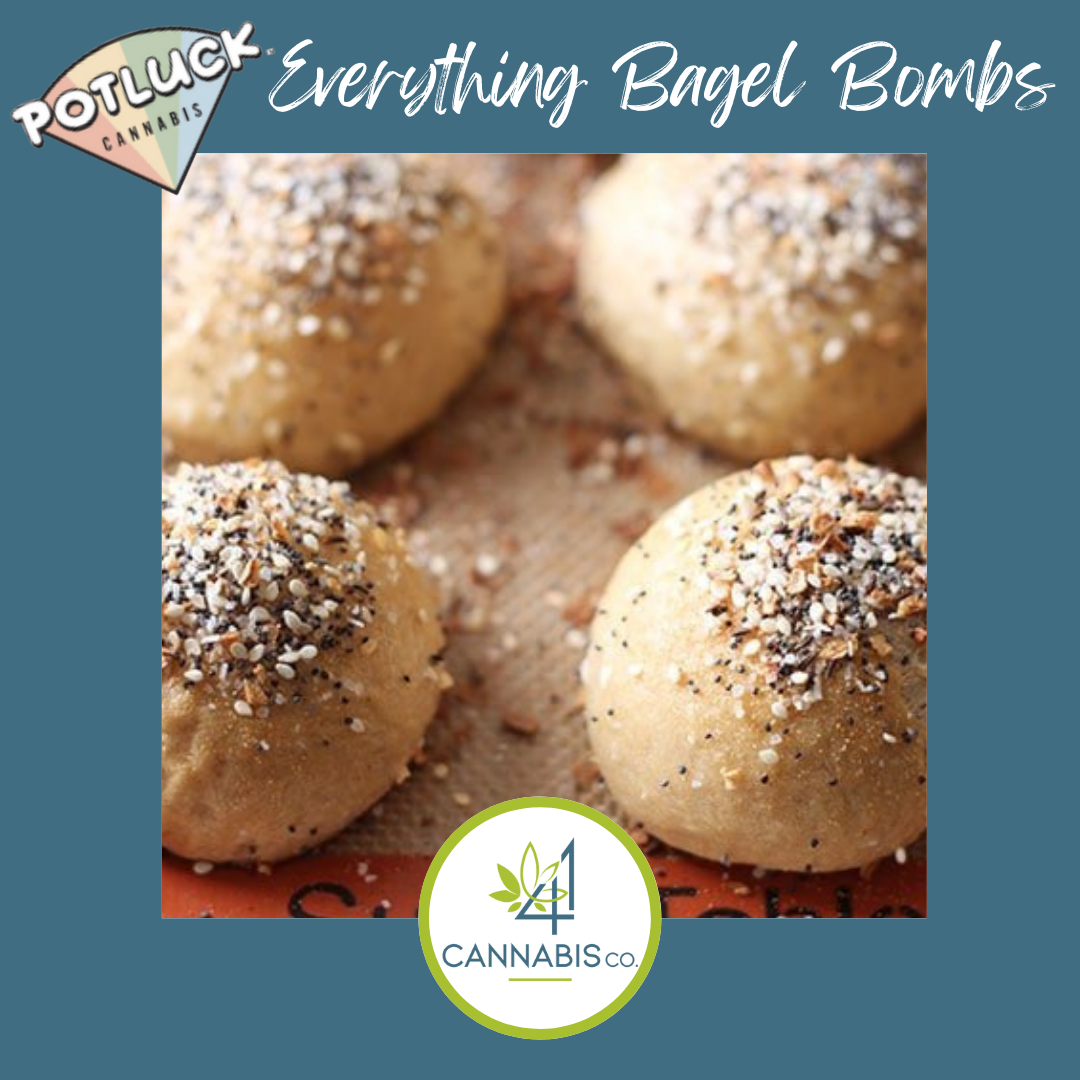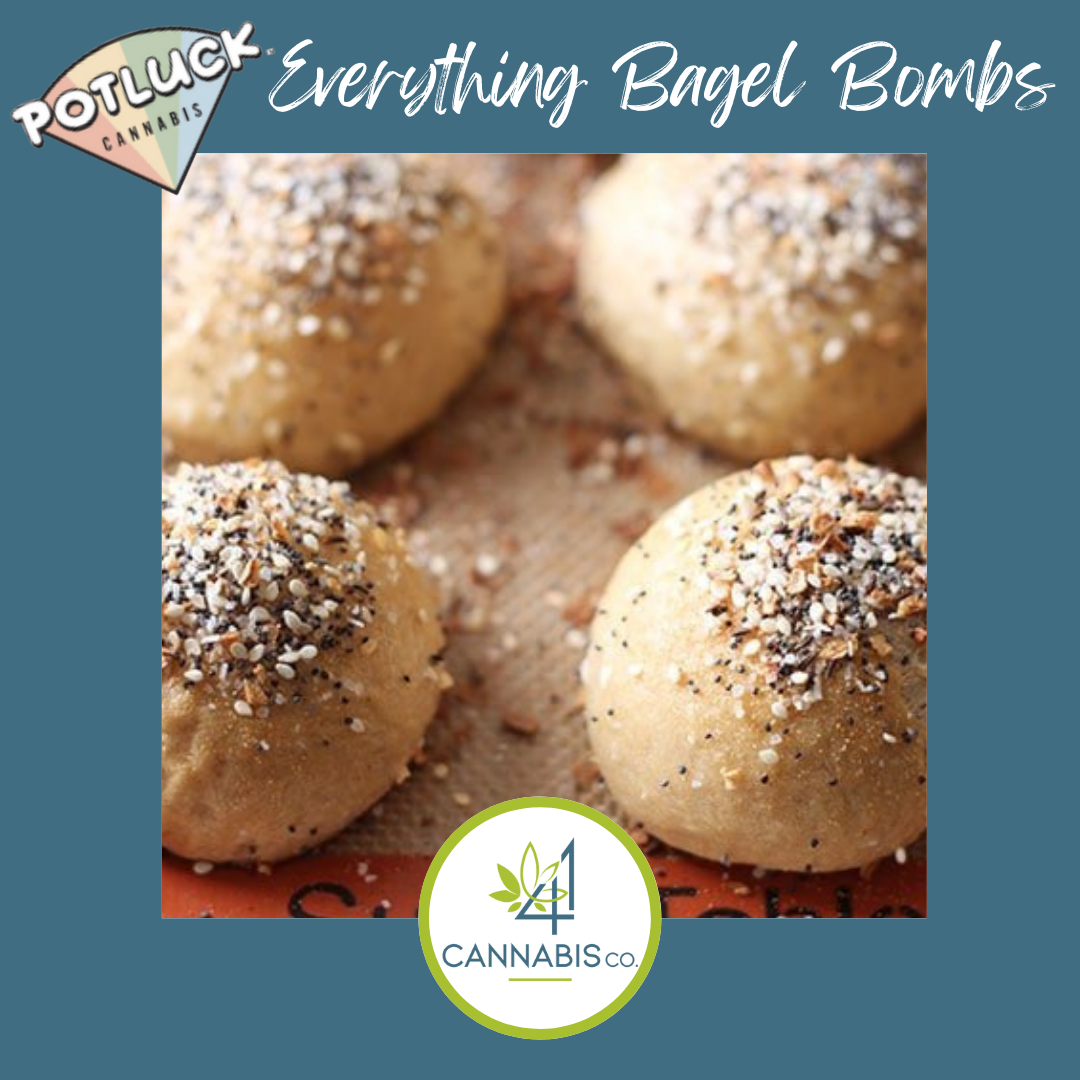 Today's #MunchieMonday recipe is Potluck Everything Bagel Bombs! Yummy!!
Ingredients:
½ tbsp Olive Oil (or any other cooking oil you prefer)
1 Egg (or egg white) – beaten
8 ounces Cream Cheese, softened
¼ tsp Salt, divided, to taste
¼ tsp freshly cracked Black Pepper, divided, to taste
3 cups All-Purpose Flour plus more for dusting work surface
4 tsp Baking Powder
Everything Bagel Seasoning
Instructions:
Preheat oven to 375°F. Line baking trays with parchment paper and lightly brush with olive oil. Beat the egg in a small bowl until smooth and set aside.
Combine the flour, infused sour cream, fine sea salt, and baking powder in a mixing bowl.  Mix with a large spoon for 3-4 minutes, or until it looks like small crumbled pieces of dough.
Using your hands, gather the dough crumbles and knead into a ball. Lightly dust your work surface with flour and tip the dough ball onto it. Knead for 2-3 minutes, until the dough is smooth and elastic. If it's too sticky, add a teaspoon of flour at a time and continue kneading. If it's too dry, add a teaspoon of infused sour cream or as needed and continue kneading.
Roll the dough into a log and divide into 16 equal pieces, then roll each piece into a ball. Working with one dough ball at a time, flatten and use a rolling pin to roll into a thin circle that's about 3 to 3.5-inches wide. Top each circle with a tablespoon of cream cheese. Pull the edges of the dough up and around the filling, pinching to seal at the top. Roll again to shape into a ball and ensure they are sealed well. Place on the prepared baking trays.
Brush each bagel bomb lightly with the egg wash, and sprinkle with Everything Bagel Seasoning
Bake one tray at a time for 23-25 minutes, until the bagel bombs are golden brown and crisp. Transfer to a cooling rack.
Cool for 10 minutes, then enjoy!