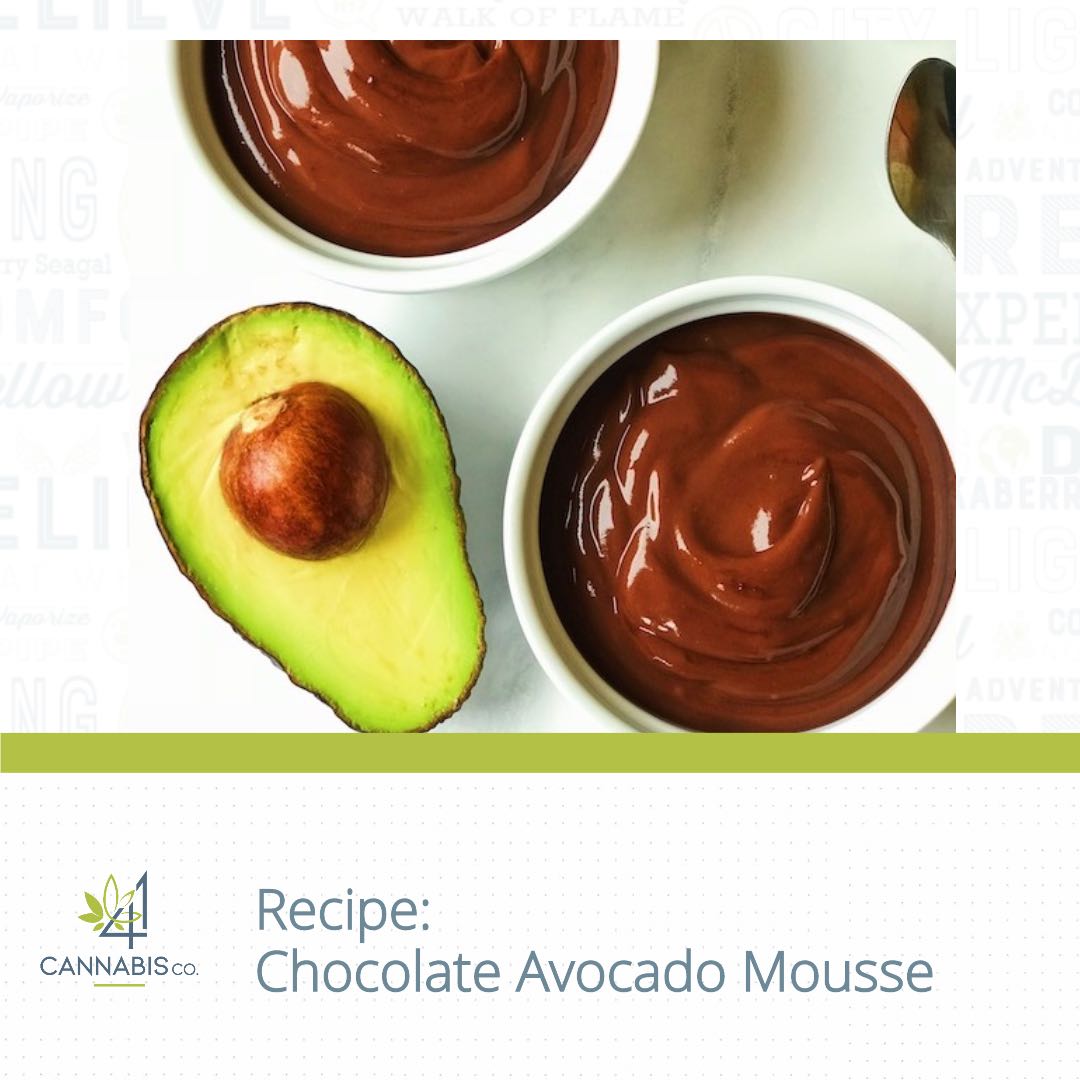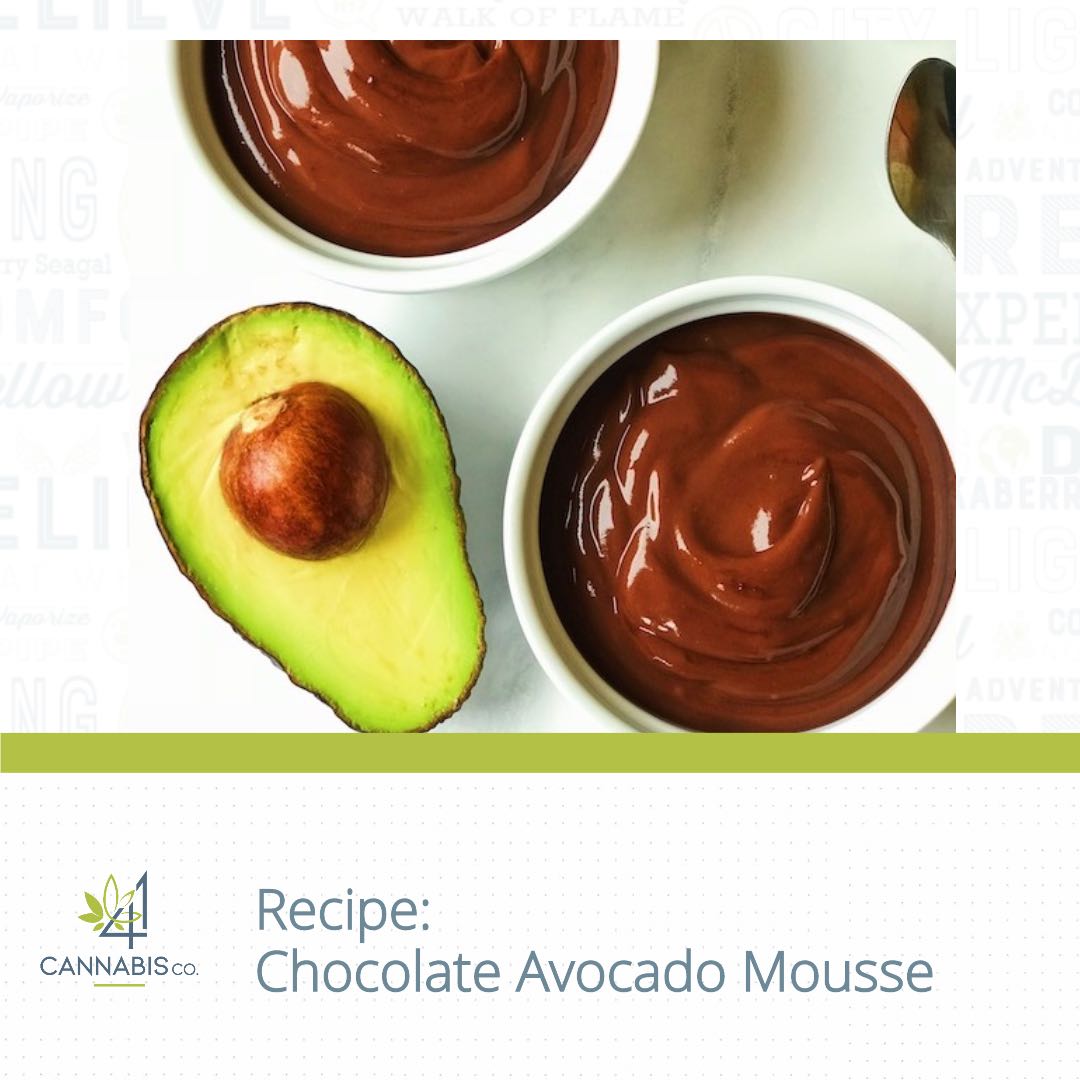 1/3 cup of Almond Milk
1 TBSP of Cocoa Powder
2 TBSP of Maple Syrup
Half a large Avocado
1/2 tsp Vanilla Extract
1/2 tsp Cinnamon
1/8 tsp salt
1 Ripple Dissolvable 10 mg. THC Infuser Or  CBD Infuser
Instructions :
Toss everything in a blender and mix until smooth.
Transfer to a serving glass and enjoy at room temperature, or chill in the fridge.
You can garnish with grated chocolate,  flaky sea salt, or fresh berries !
Enjoy !!