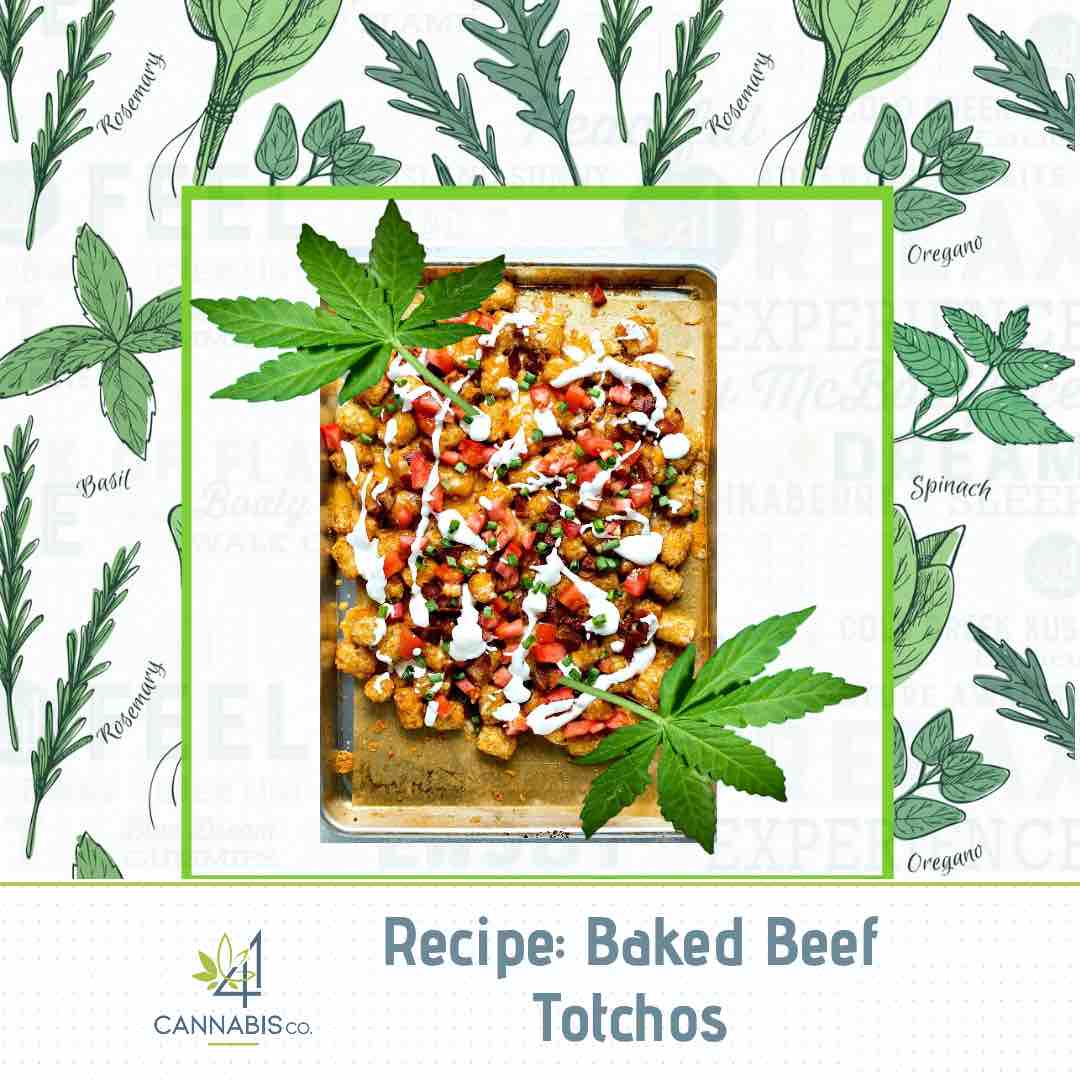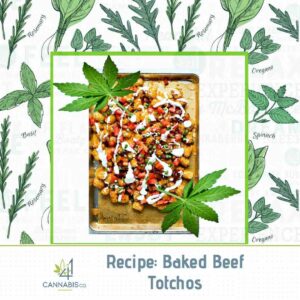 Budtender Krystal's Baked Beef Totchos
What an easy and delicious meal for you and your circle to enjoy! A unique spin on the classic nachos.
✨ WHAT YOU'LL NEED ✨
▪️ 2 (1lb) Bags frozen tater tots
▪️ 1 tbsp infused cannabis oil (see our previous post *link here* on how to make infused oil)
▪️ 1 lb ground beef
▪️ 1 tbsp taco seasoning
▪️ cherry tomatoes (to your liking)
▪️ black beans (to your liking)
▪️ jalapeno slices (to your liking)
▪️ shredded cheese (to your liking)
▪️ monterey jack cheese (to your liking)
▪️ sour cream
▪️ guacamole (if you want)
VARIATIONS:
You can also add ripple infused cbd or thc powder to your wet ingredients, or even reign drops to your cooled off beef.
✨ TIME TO COOK!
▪️ Preheat oven to 450°
▪️ Grease a baking dish with cooking spray, add tater tots and bake until crispy.
▪️ In a large skillet over medium heat, heat the oil. Add beef and cook until no longer pink. Drain fat.
▪️ Return skillet to stove and season with taco seasoning.
▪️ Top tater tots with your toppings of choice.
▪️ Bake on 250 until warm through and cheese is melty (do not bake over 250 unless you are adding cannabis after your food is cooked).
▪️ Top with sour cream, guacamole, and whatever else your heart desires!
Enjoy!