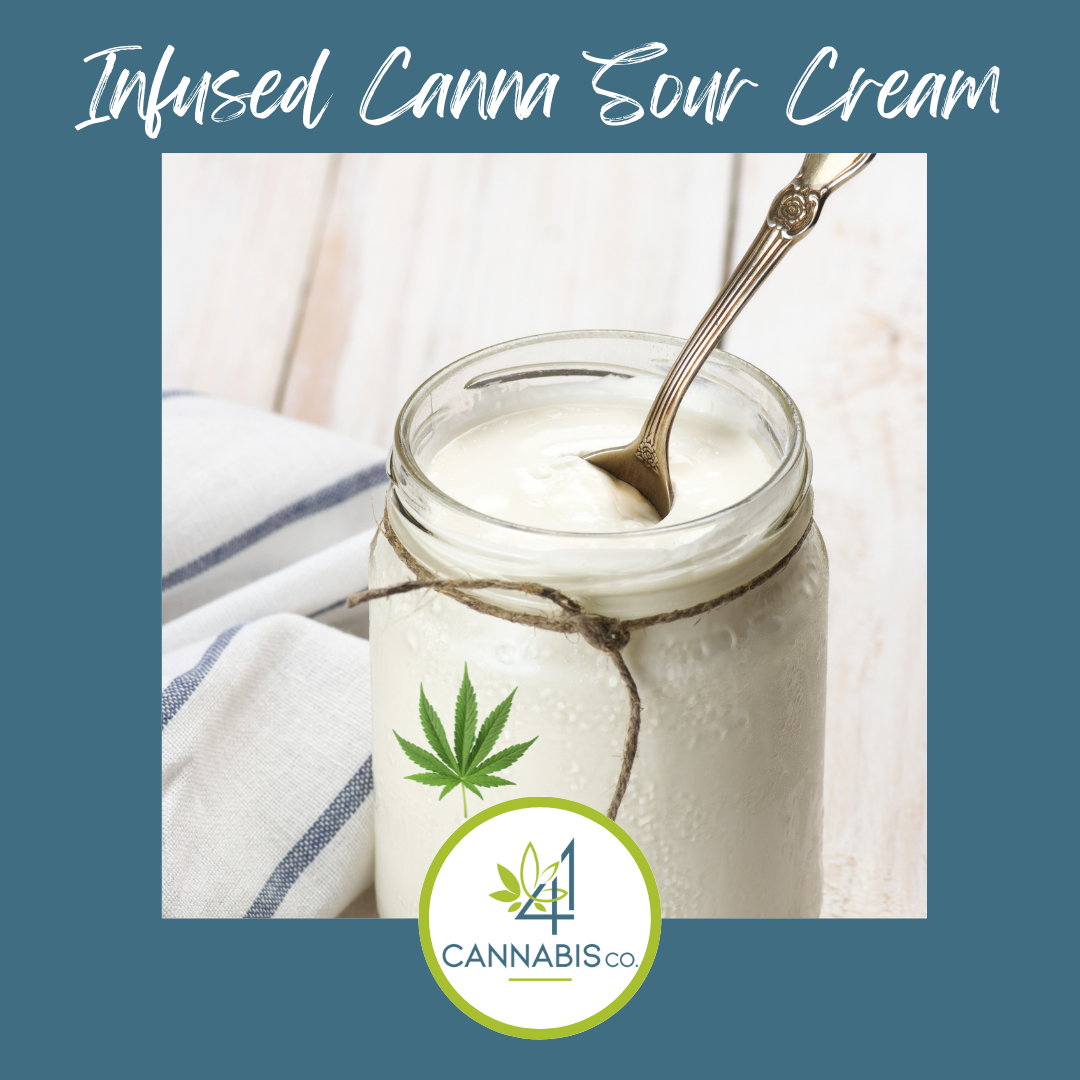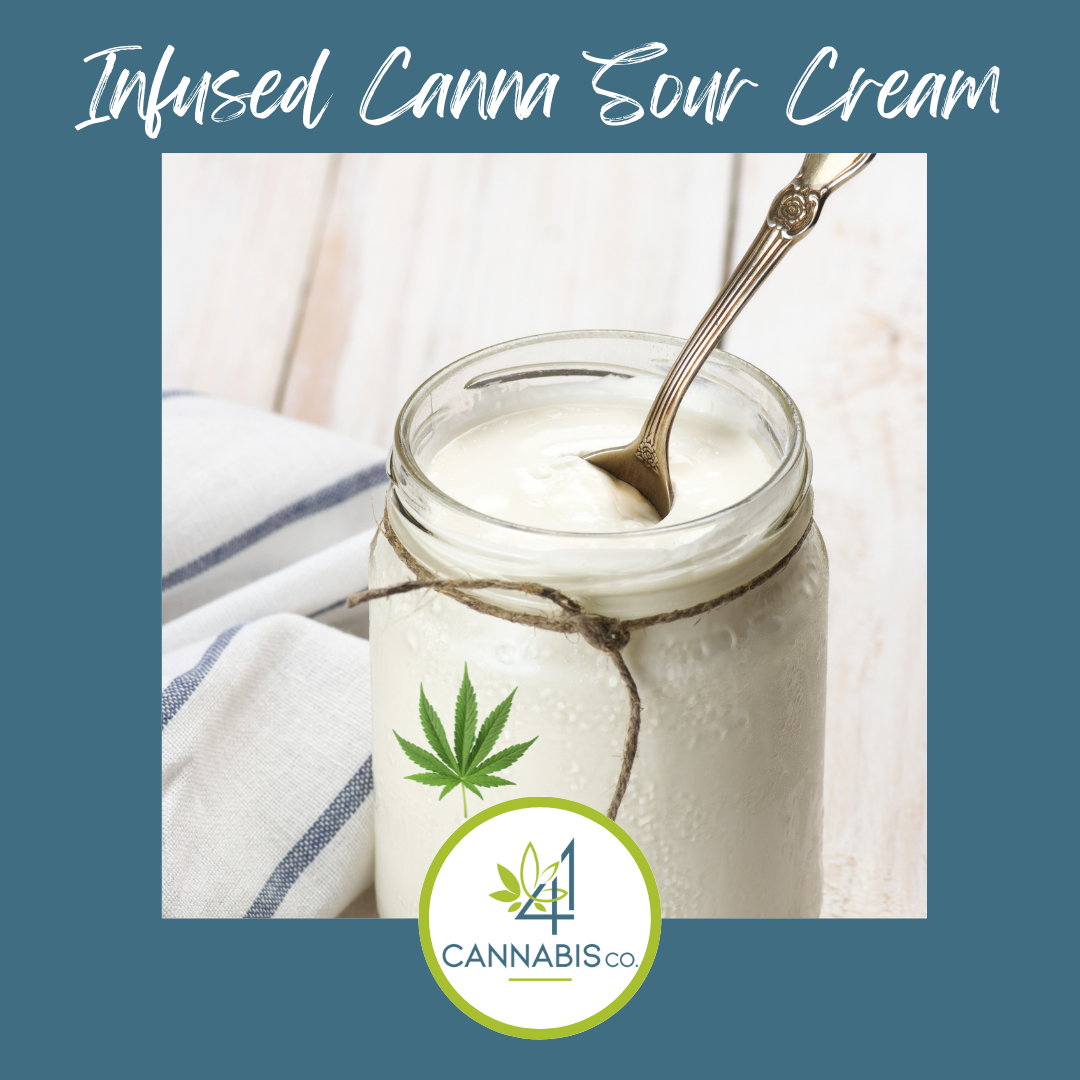 Today's #MunchieMonday recipe is Red Market Brand Miigwetch Infused Canna Sour Cream! This recipe will be used for two subsequent February recipes.
Ingredients:
2 cups canna cream  (see our recipe for weed milk) substitute 35% Whipping Cream and Red Market Brand Miigwetch 3.5g)
4-6 tablespoons of buttermilk
Sealable container
Instructions:
Mix all the ingredients together in a sealable container or jar.  The acid in the buttermilk, when left unrefrigerated, will react with the Infused Canna Cream and will curdle the cream. This curdling process is what causes the cream to congeal into sour cream.
Most important is to leave the canna cream/buttermilk mixture in a room-temperature (about 70 degrees) space for around 40 hours (at least 24 and no longer than 48). Make sure the container is sealed and let it sit. Then stir and refrigerate when it's done to slow the acid and enjoy!