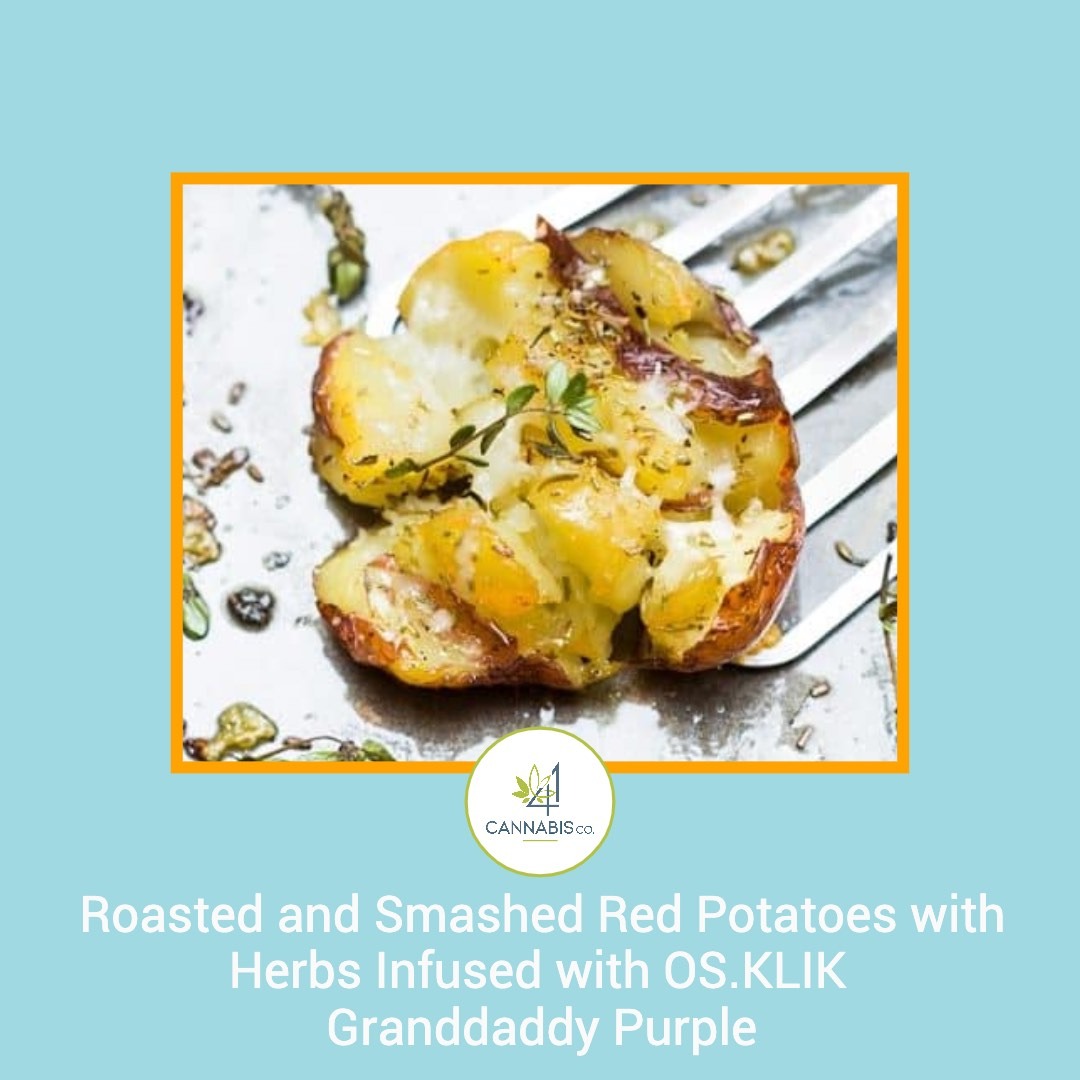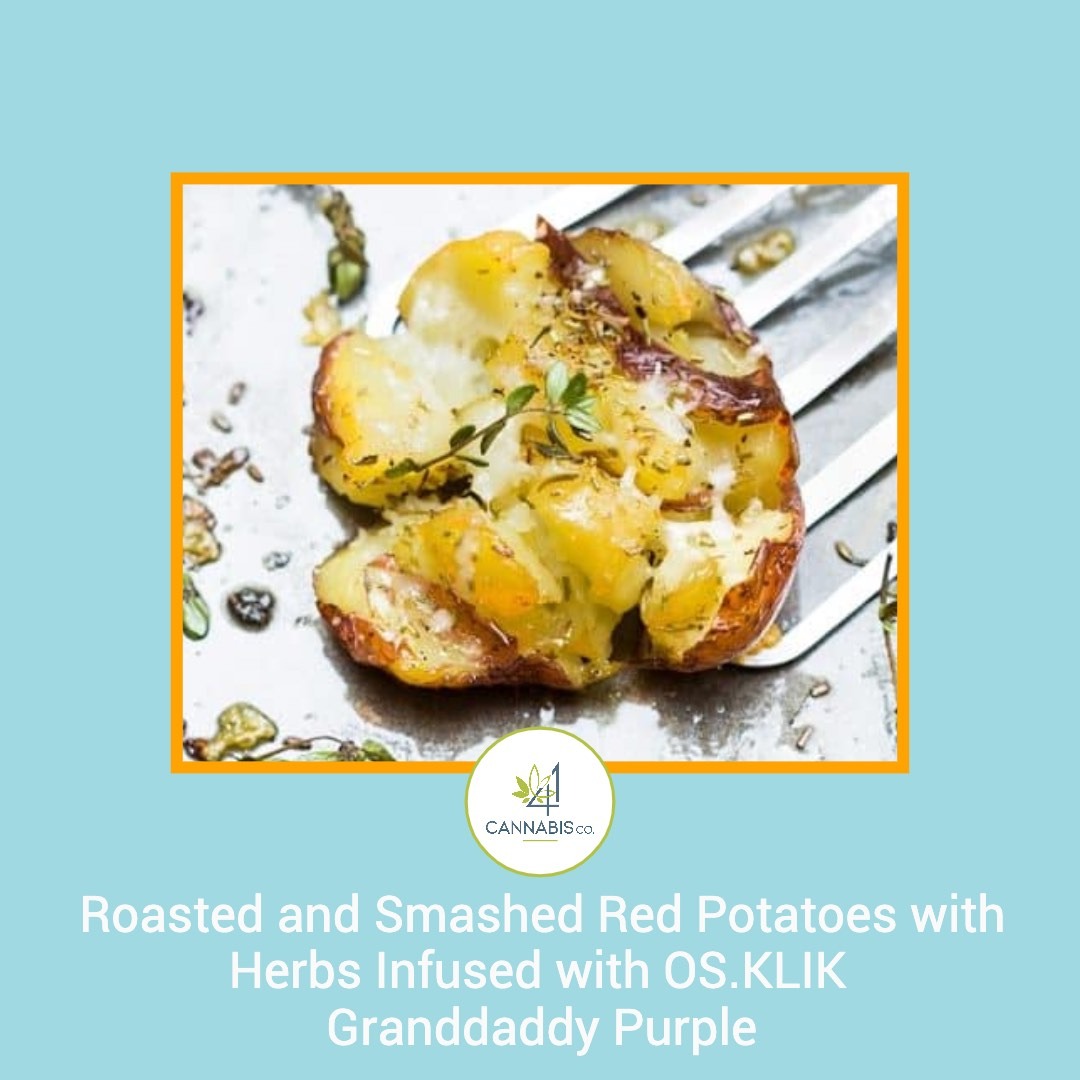 It's #MunchieMonday! Smashed and Roasted Red Potatoes with Herbs is a delicious and savory side dish using olive oil to infuse cannabis and herbs into an aromatic and tasty cooking oil.
Ingredients:
1 – 2 drops of OS.Klik GDP
3 – 4 teaspoons fresh herbs of choice ( e.g. Rosemary and Thyme)
1/2 Cup Olive Oil
1 teaspoon Kosher Salt
4 – 6 small Red potatoes
Infuse Oil and Herbs:
Add olive oil to the top of a double boiler, add in toasted herbs and let infuse for 30 Minutes . Remove from heat. After oil has cooled add in a klik or two of Granddaddy Purple. Set aside
Cook potatoes:
Boil 4 – 6 small red potatoes for about 30 Minutes or until they become tender.
Drain the water from the potatoes.
Using a folded towel on bottom and another on the top smash each potato gently but firmly with the palm of your hand. Place the potato in a shallow roasting pan lined with parchment paper or foil.
Distribute the infused oil from the previous step into each of the smashed potatoes. (Be careful not to overload with oil and keep it inside the potato as much as possible.)
Salt generously.
Place in an oven at 425° F and roast for 25 – 30 Minutes until the potatoes are browned and crispy. Remove from oven, let cool and serve warm, garnish with more fresh herbs if desired.