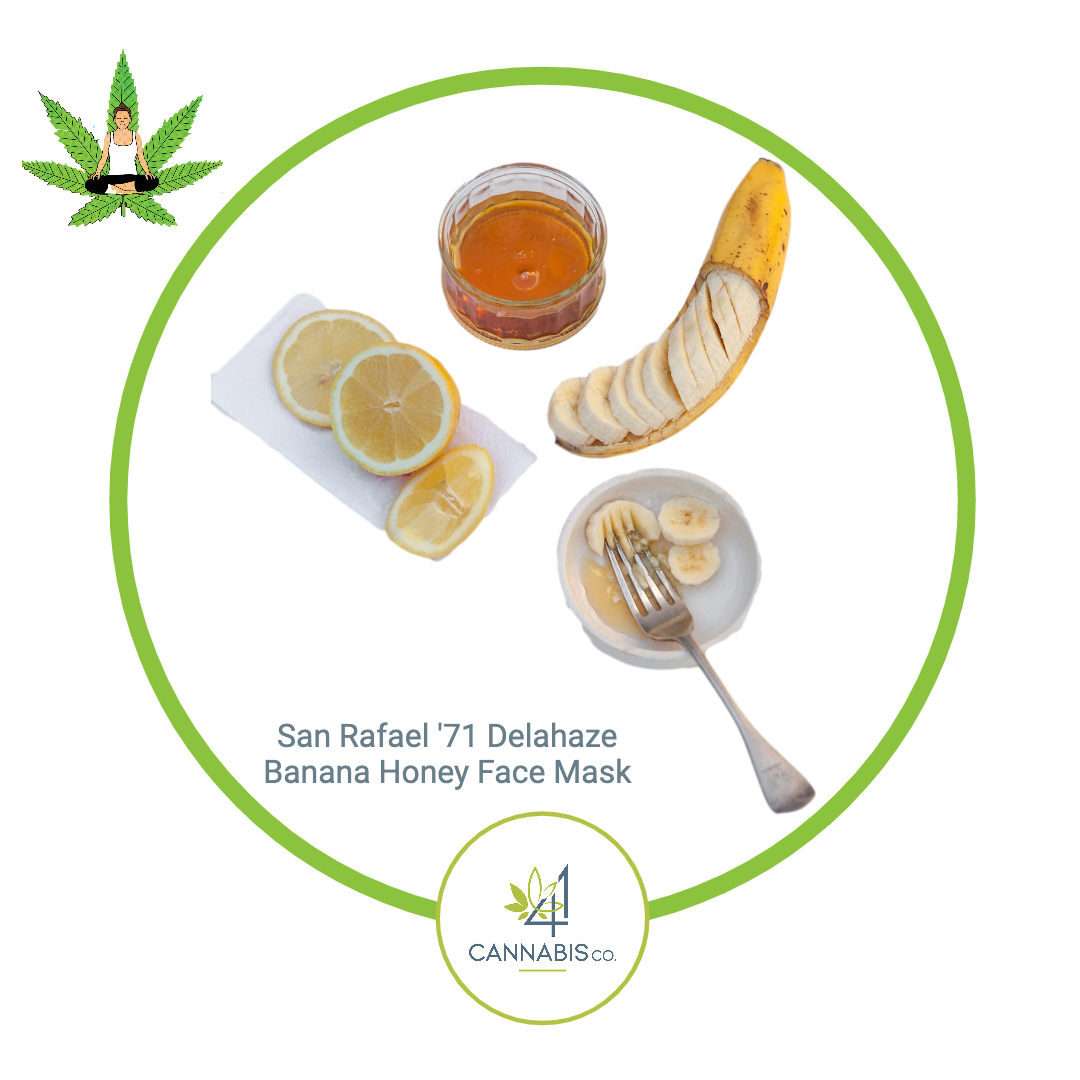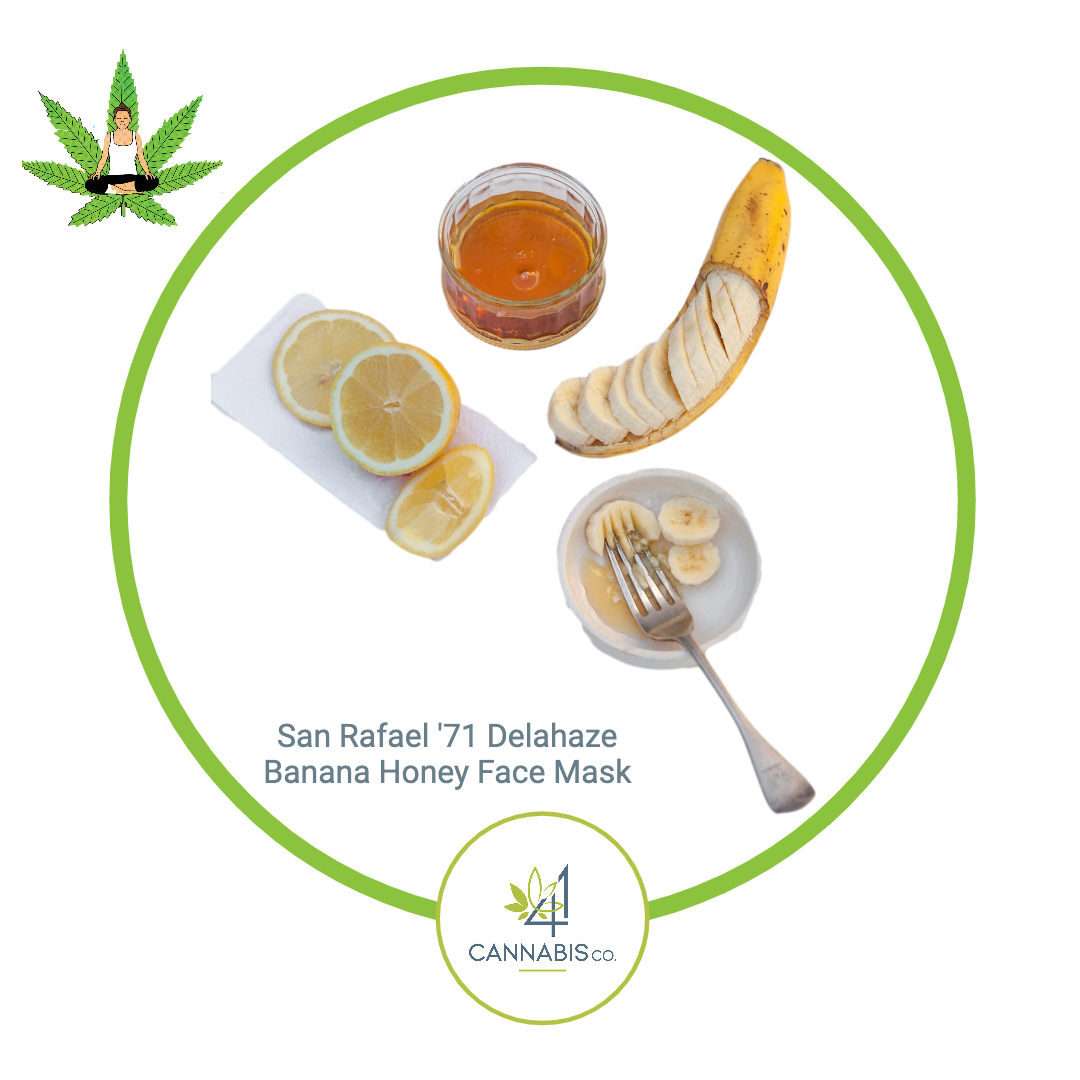 San Rafael '71 Delahaze Banana Honey Face Mask
A fresh face for spring, here comes the sun !
The stuff for your face !
🍌 1 ripe banana
🍯 1 TBS honey
🌻 1/2 tsp of Cannabis lnfused Oil, (cannoil) – San Rafael '71 Delahaze (recipe below)
🍋 1/2 tsp fresh lemon juice
Place banana, honey, cannaoil, and lemon juice in a bowl. Get a fork and mash away.
Apply to your face and let it rest for 15 minutes.
Use a warm washcloth to remove the mask and rinse your face with warm water.
Now you are ready to face the day !!
Your skin will feel softer immediately, as bananas are rich in manganese and antioxidants that protect the skin and leave it feeling more hydrated and looking younger.