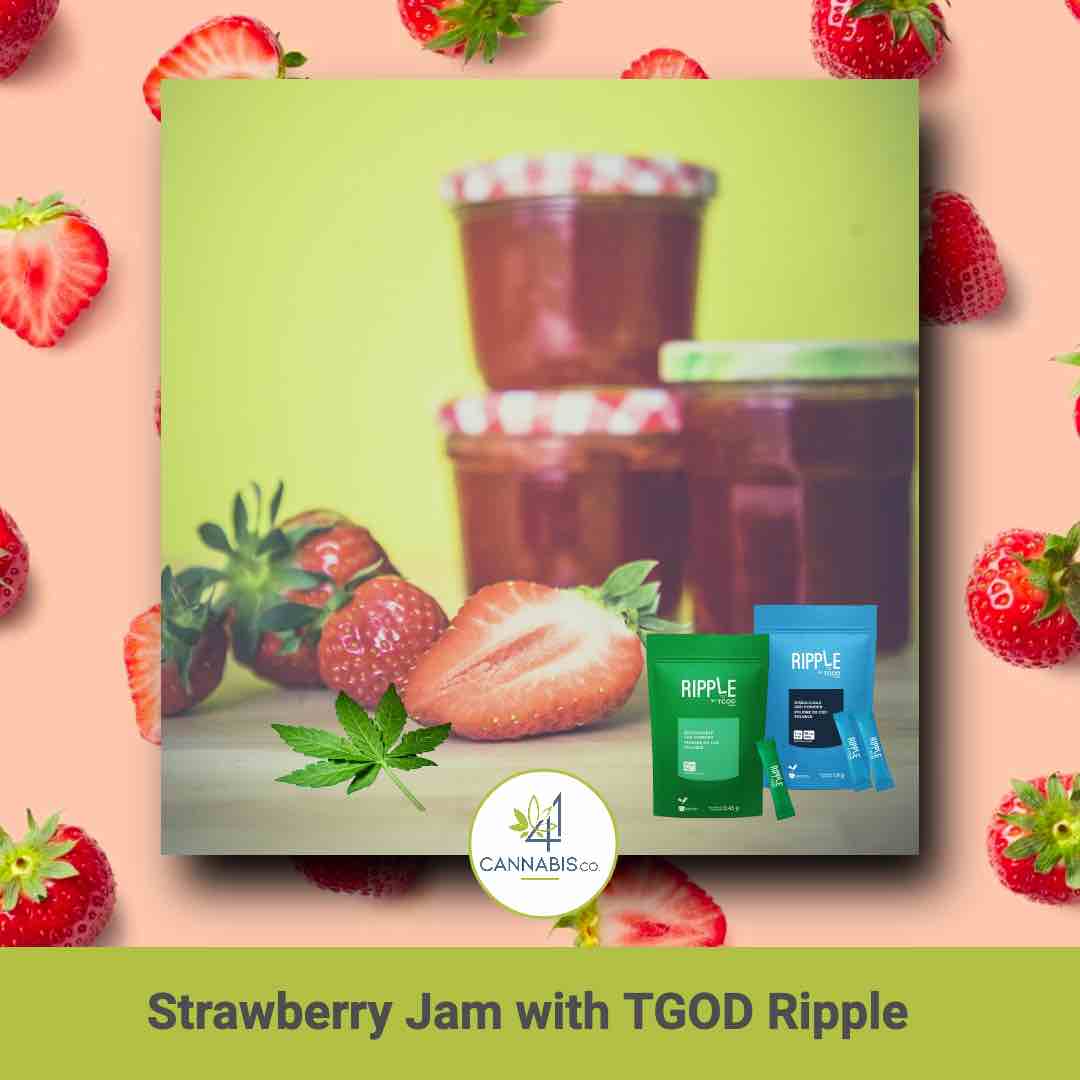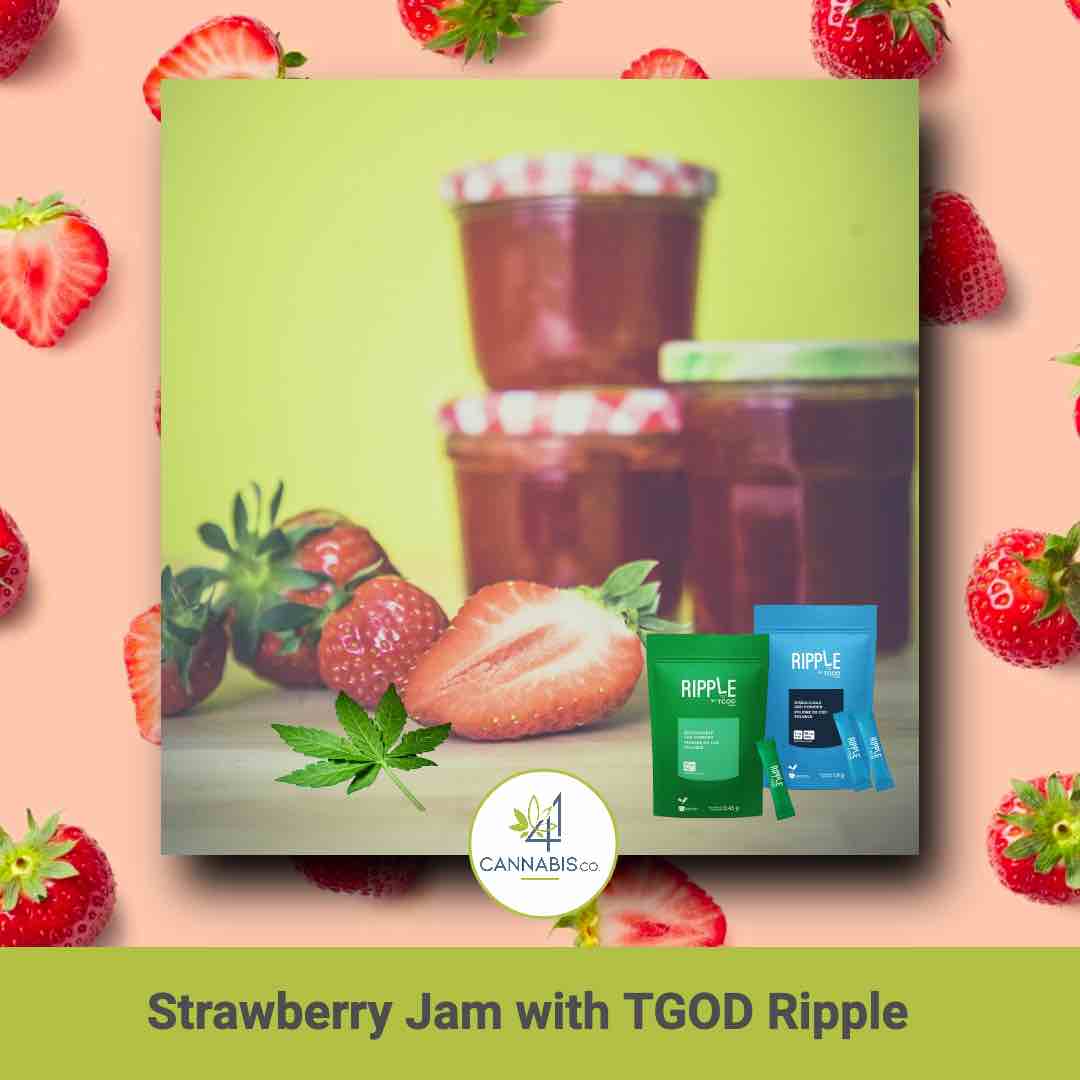 #MunchieMonday Strawberry Jam with TGOD Ripple Powder
It's Jammin' June and what could be tastier than quick homemade Strawberry Jam !!
The Stuff
How we do it !!
Wash, hull, and slice the strawberries.
Put strawberries and sugar in a saucepan.
Stir on medium heat and bring to a boil.
Once boiling add lemon juice and zest.
Boil for 15 minutes and stir often.
Pour into a jar and let cool.
Once cooled add your infuser and stir.
Cover and refrigerate.
Will keep for 2 weeks
That's the jam plan !!!!