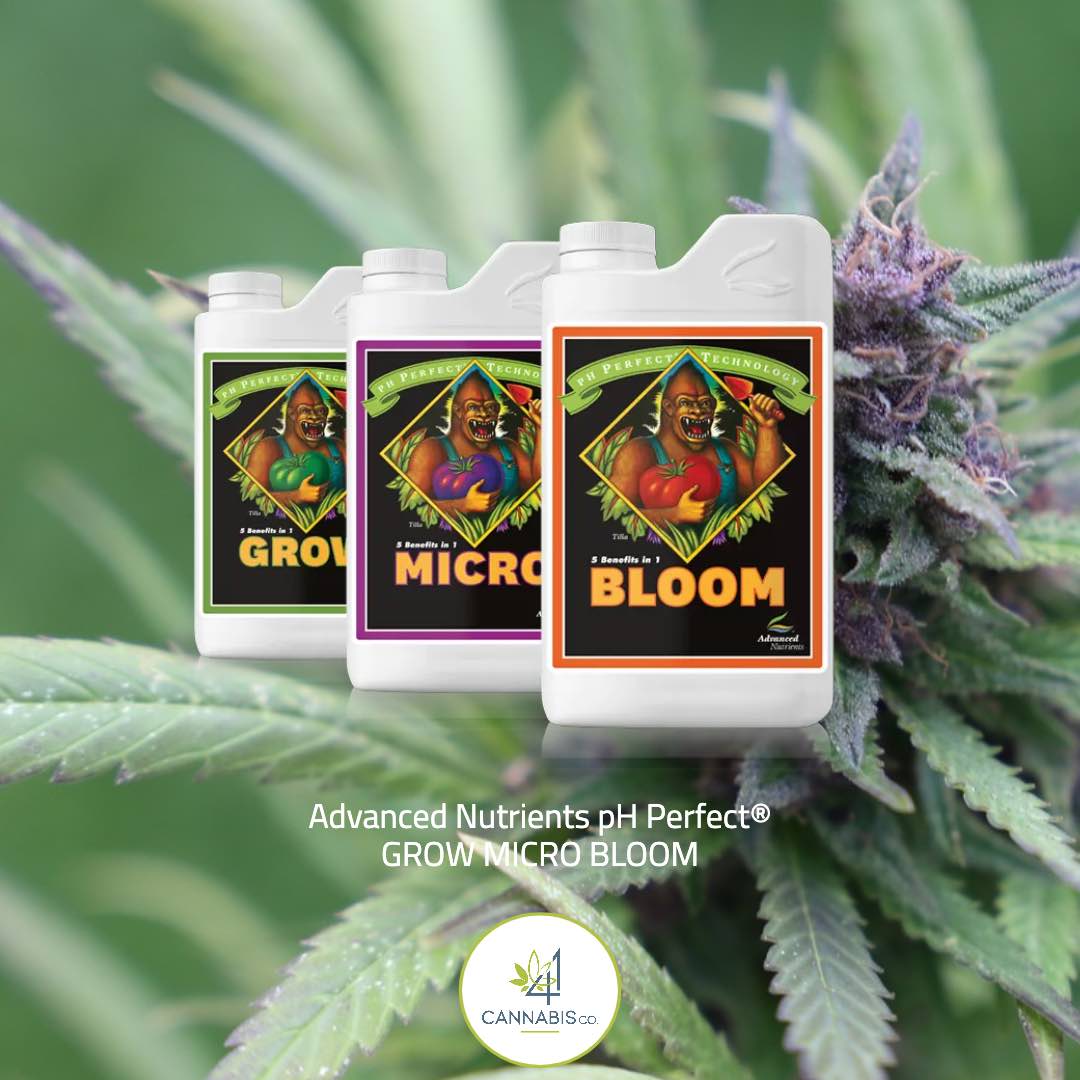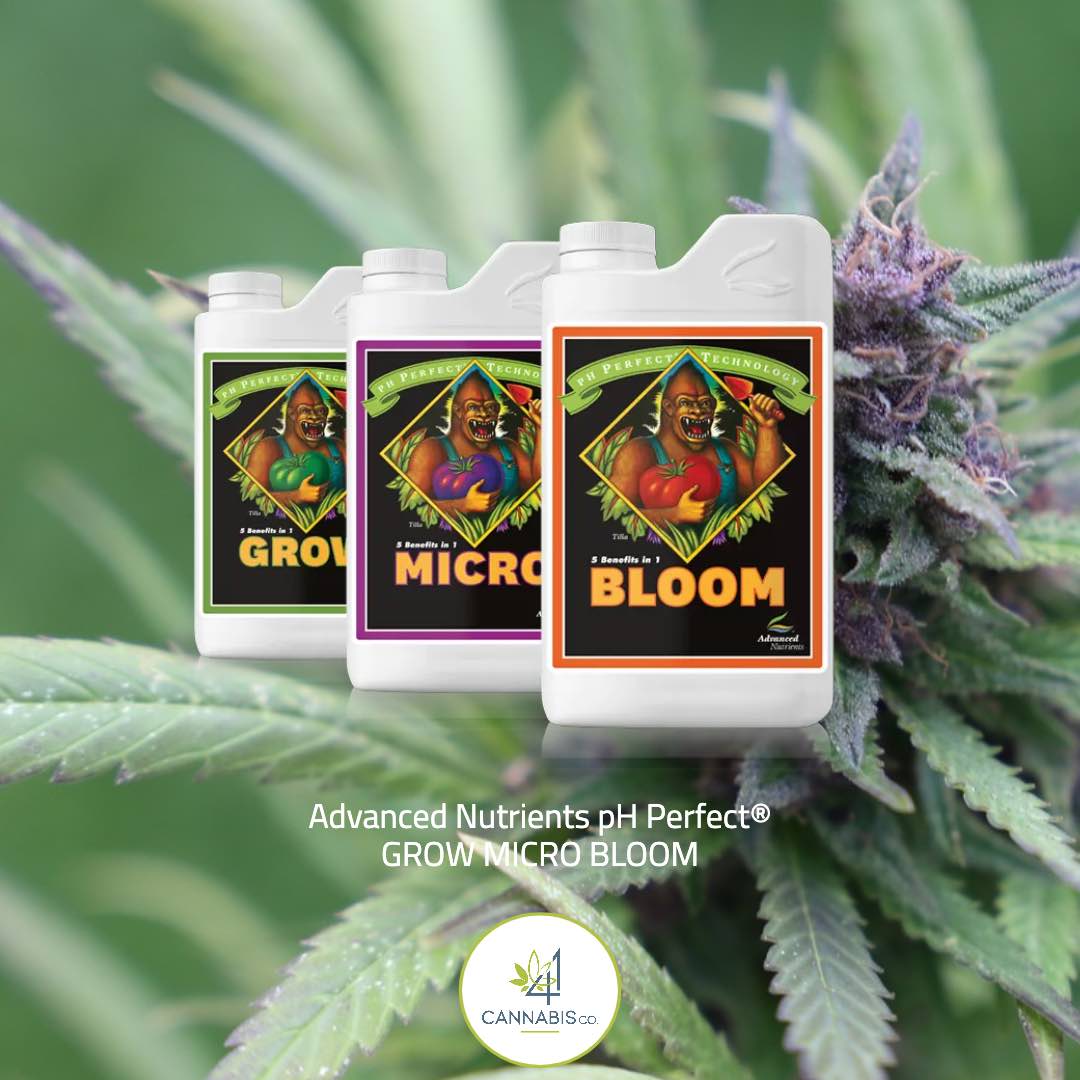 pH Perfect Grow, Micro, Bloom is a 3-part premium base nutrient trio precisely formulated to give your high-value crops the exact nutrient ratios and concentrations they need.
The Advanced pH Perfect Technology
Maintaining proper pH levels is a very important factor in helping your crops thrive. When the pH gets out of balance – the ability of your plants to absorb macro, secondary, and micronutrients, vitamins, carbohydrates, and other beneficial sources, is limited.
The acidity levels of your water, your nutrients and your grow medium are one of the main factors that influence the pH level of your garden.
Advanced Nutrients pH Perfect Technology is a way to keep your garden stable. It accounts for variables within the grow environment so that crops are always growing in ideal conditions.
Your plants will be able to absorb all the necessary nutrients, regardless of variations or changes in your solution's pH level. The built-in "safety net" will protect your plants and make sure they feed and stay healthy.
With the pH Perfect Nutrients, you will rest easy knowing your crops will be receiving the chelated nutrients and minerals they need to thrive. You will also save time measuring your pH levels all the time.
If you are growing in hydroponics or in soil, you have three Advanced Nutrients pH Perfect base nutrients to choose from: Grow, Micro, Bloom.
The Advanced Nutrients Grow Micro Bloom benefits:
Contains Advanced Nutrients pH Perfect technology. This technology eliminates the need to check and adjust pH levels.
The chelates added to pH Perfect Grow Micro Bloom ensure your plants receive the maximum amount of nutrients in the least amount of time.
Improves the size, colour, aroma, and the potency of your crops.
Gives you a faster, more productive growth cycle.
Advanced Nutrients offers tools to make growing easy! You can use the Nutrient Calculator on their website or download their app.
ADVANCED NUTRIENT CALCULATOR

Use the Advanced Nutrients Calculator to create and update your plants' feeding schedule. The calculator can create literally hundreds of different feeding chart recipes designed to maximize peak performance and yield in your plants.
Link:  Advanced Nutrients Calculator
BUDLABS APP
To develop a personalized plant-specific supplement solution, customized to your particular grow, you'll want to use the
Link: BudLabs App
BudLabs |  Click here for the iOS version. | Click here for Android version.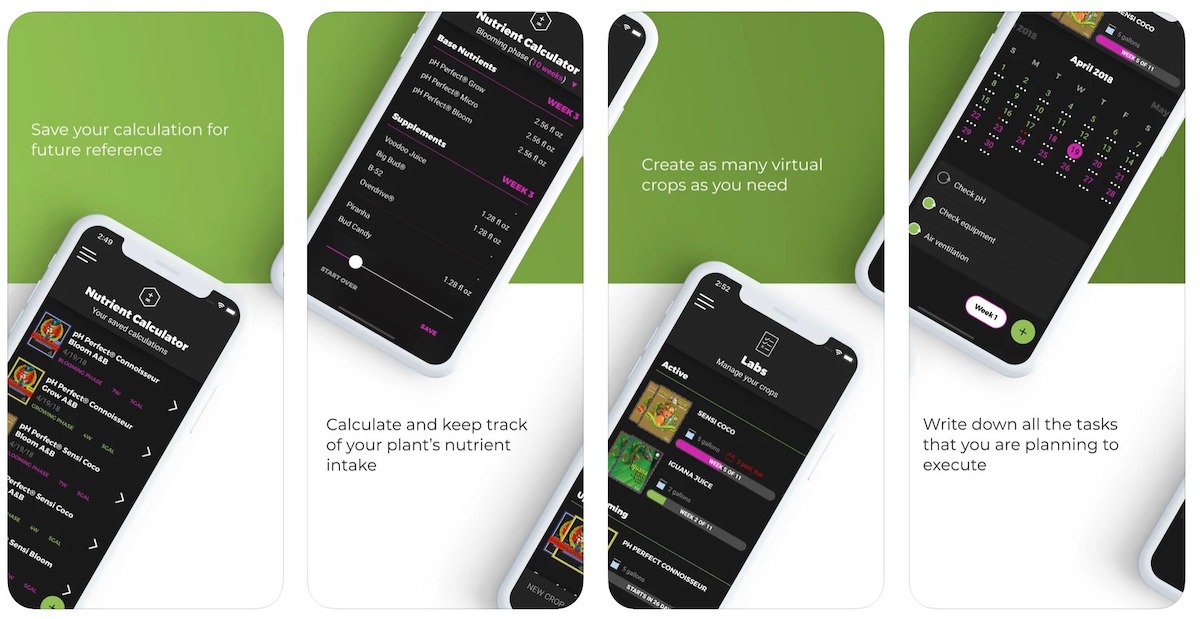 The Budlabs App makes it easy for you to figure out your needed nutrient calculations for growing and save your custom calculations for future use.
Complete product descriptions so you know what every Advanced Nutrients product does.
Feeding charts for all Advanced Nutrients products, so you always use the correct amounts in your nutrient solutions
Personal growing profile, so the app is customized according to your needs and growing experience.
Nutrient Calculator: Choose the phase of your plant and the corresponding nutrient base, depending on the type of strain, the growing method/medium, and the vegetative stage of your crop.
Select your growing experience. The choices vary from beginner to advanced.
Provide your reservoir size. You can choose between gallons and liters for easier and more accurate information.
Based on your input, BudLabs will give you the most accurate feeding schedule.
Click here to go to the App Store and download BudLabs.
Click here to go to Google Play and download BudLabs.