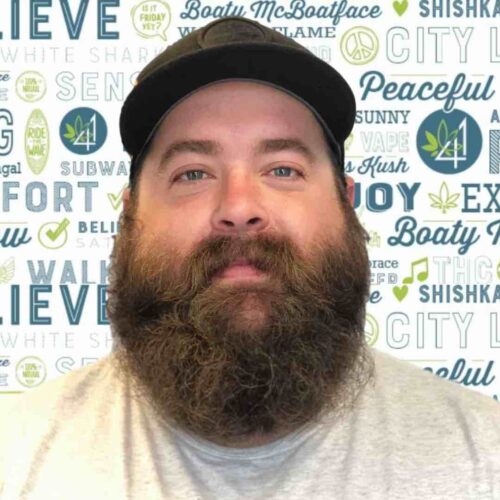 Hey there my name is Matt, not a heavy smoker but do like to dabble every so often and try new products.
MY FAVOURITE: One of my first purchases when the store opened was a Hexo Blue Dream Vape Cartridge. Great for use during the day. I made the mistake of chooching it before bed and blue dream being a sativa, it had me wired and I started cleaning the house at 11 at night. But the high was great and the taste was also. So highly recommended if you're going out fishing or camping or doing anything outside during the day or cleaning or laundry inside.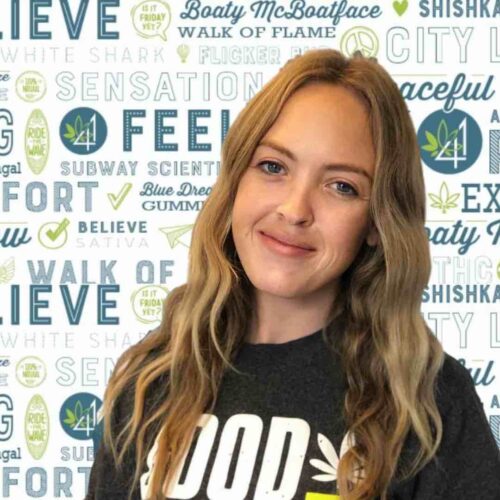 Hey I'm Kaitlin, a cannabis enthusiast and now a Budtender! As a Budtender I am here to distribute and educate you about recreational cannabis. To ensure a positive customer service I would love to recommend a favourite pre roll of mine.
MY FAVOURITE: BC Organic Sour Cookies Pre Rolls 3 x 0.5 g 
Sour cookies is a mix of Girl Scout Cookies and Sour Diesel. It is a sativa dominant hybrid although with a large amount smoked it sends you to the couch. The taste is doughy and sugary. Sour Cookies is available in a well rolled pre roll pack of 3 and a 3.5 g in a glass jar.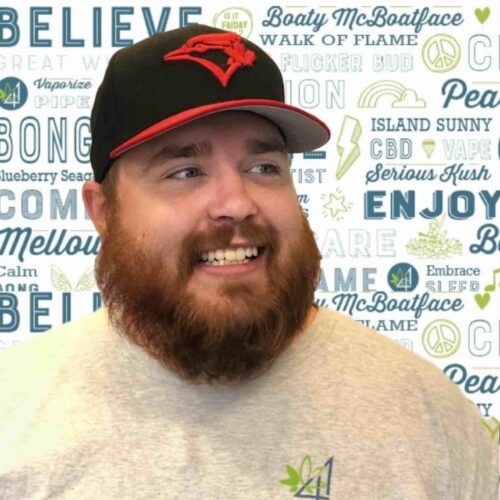 High I'm Pat. I'm a consumer of cannabis so I'm the guy for your supply if you want hash for your stash. (I'm also Matt's brother in case you didn't notice the resemblance). As you can see he has lots to say.
I'm more laid back.
MY FAVOURITE: BC Bubble Hash. Canna Farm's all-natural Bubble Hash has a great taste and not harsh. Gives you a great punch from the high concentration of THC.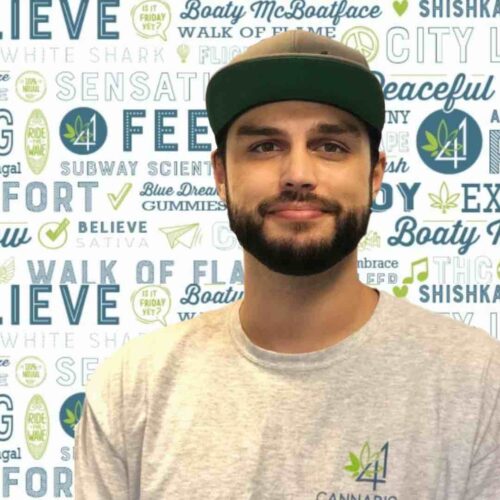 It's Ryan your local budtender, long-time cannaoisseur. Come in and check out one of my favourite of many strains we have in store.
MY FAVOURITE: Wappa by Redecan, it's an Indica boasting 22% THC with nice solid buds and an almost skunky smell. A great smoke for when you want to kick back, relax and let the day smoke away.