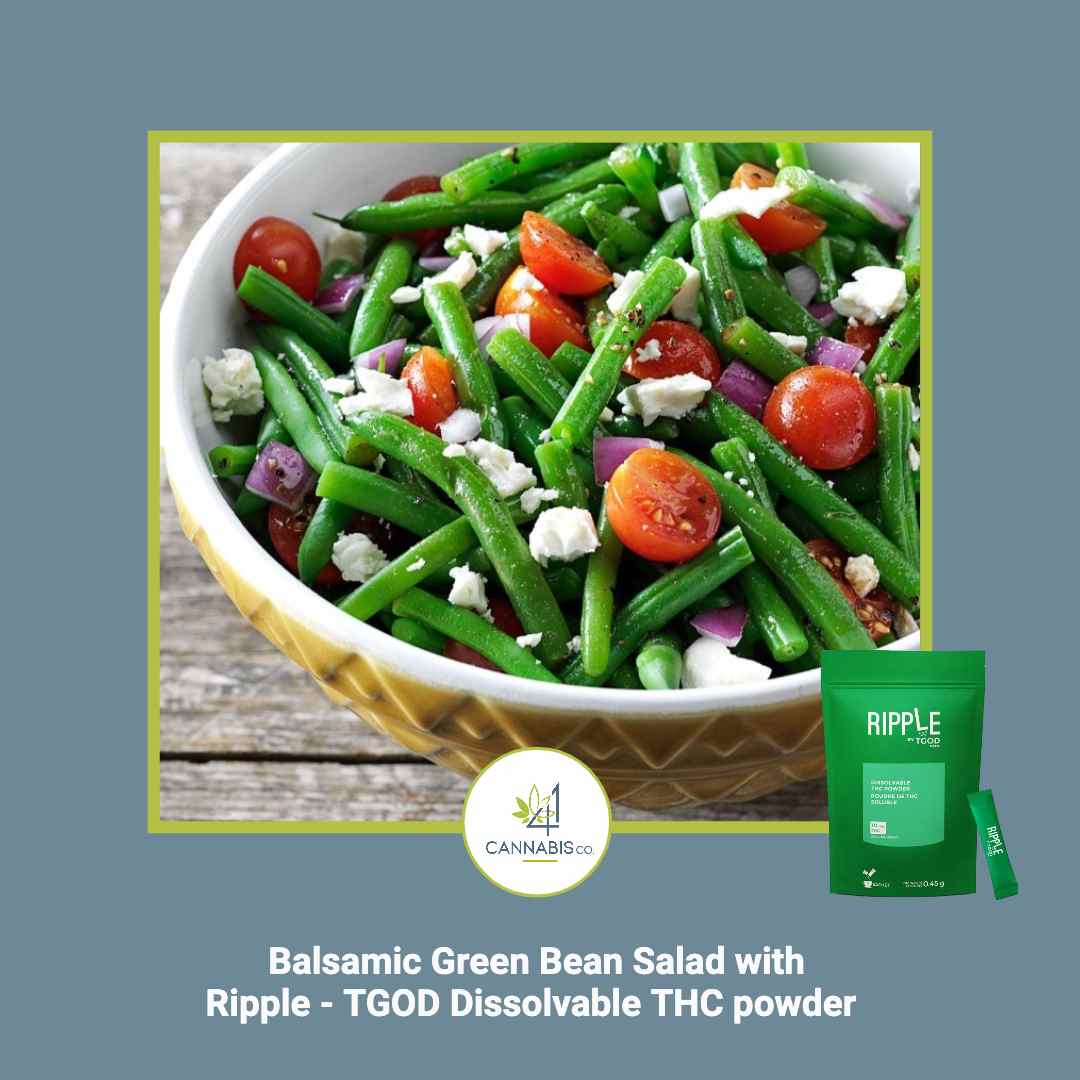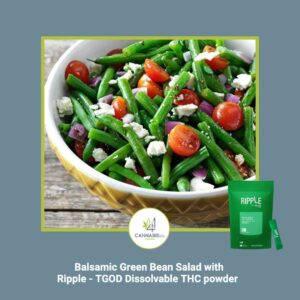 #Munchie Monday! Balsamic Green Bean Salad with Ripple – TGOD Dissolvable THC powder
Easy, healthy, and scrumptious. Green beans are at their best in August so why not take advantage and make something quick and delicious!
Stuff for making it!
2 lbs of fresh green beans , trimmed and cut into 2 inch pieces.
1/4 cup of olive oil
3 TBS lemon juice
3 TBS of balsamic vinegar
1/4 teaspoon of salt
1/4 teaspoon of dijon mustard
Pinch of pepper
1 large red onion chopped
4 cups of cherry tomatoes, halved
1 cup of crumbled feta cheese
2 packets of Ripple, The Green Organic Dutchman Dissolvable THC powder
How to do it !
Place beans in a pot and add water to cover.  Bring to a boil, and cook, covered,  for 8 minutes.
Drain and immediately place in ice water. Drain again and pat dry.
In a small bowl, whisk oil, lemon juice, vinegar, salt, mustard, pepper and 2 packets of your dissolvable THC powder by TGOD.
Drizzle over beans. Add chopped onion and toss to coat.
Refrigerate, covered, for 30 minutes or up to 1 hour.
Just before serving stir in tomatoes and cheese !!!
Yummy, crunchy, and easy !