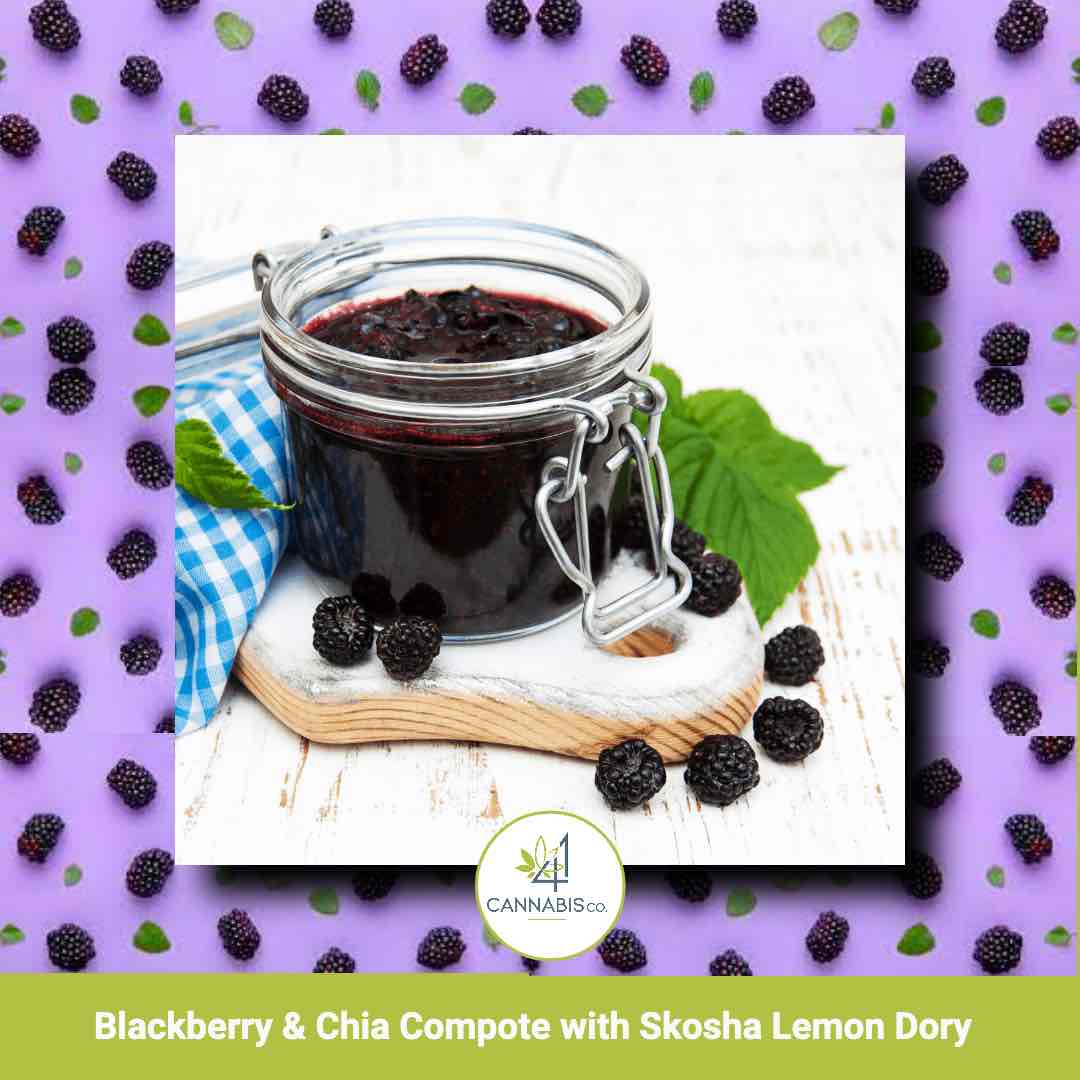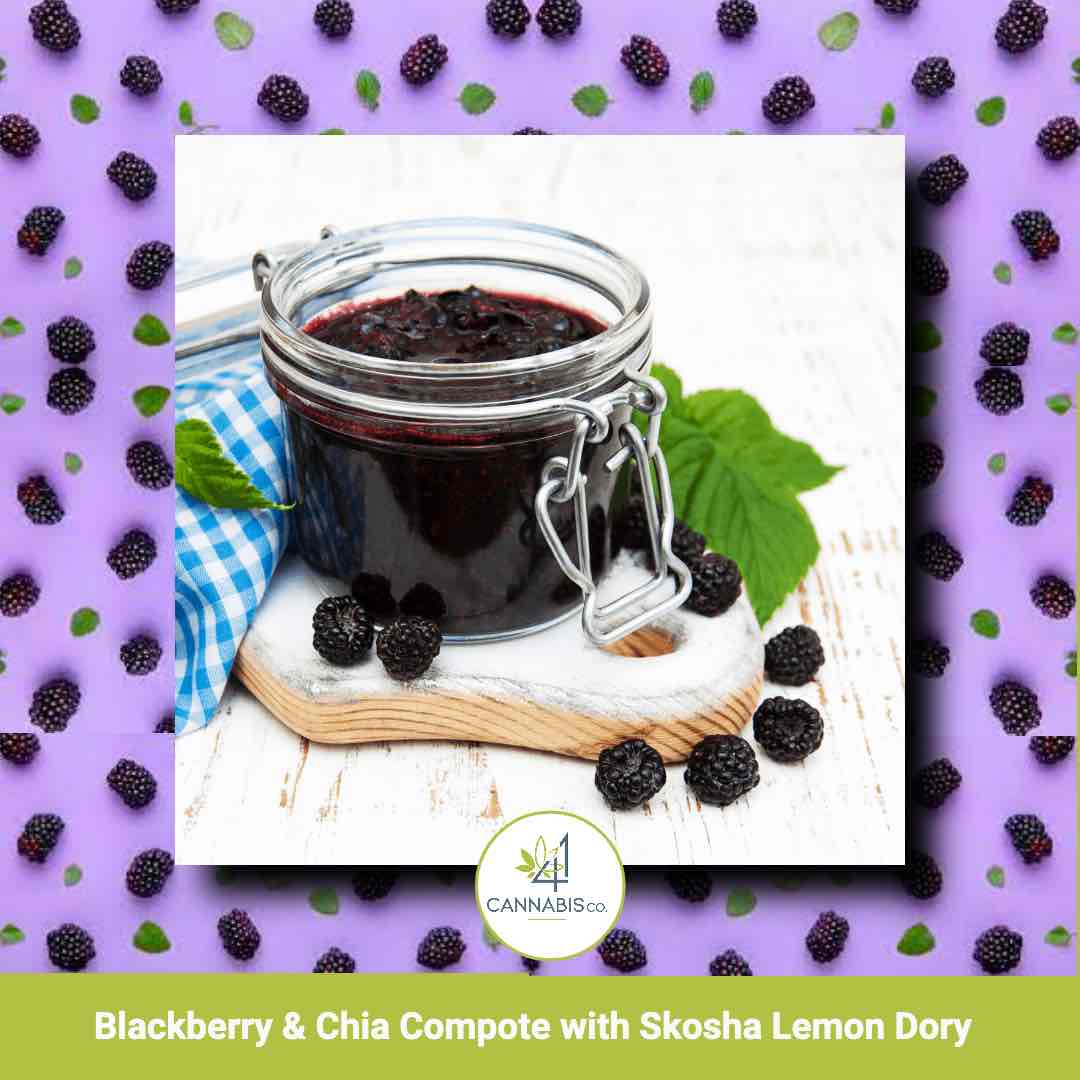 #MunchieMonday Blackberry and Chia Compote, made with Skosha Lemon Dory
All the things you need :
3 cups of blackberries
1 cup of water
1/4 cup of honey
2 TBS lemon juice
1/4 tsp pumpkin pie spice
4 TBS chia seeds
1TBS of Canna butter made with Lemon Dory Sativa
Makin' it !!
In a saucepan over medium heat combine berries, water, honey, lemon juice, and pumpkin pie spice.
Stir well and bring to a boil.
Once boiling stir in the chia seeds.
Reduce heat to low and continue to simmer for 20 minutes, stirring often.
Let cool, then stir in Canna butter.
Keep in a jar in the fridge, for a week. Or eat it right away 'cause it is Jammin' June !!!!