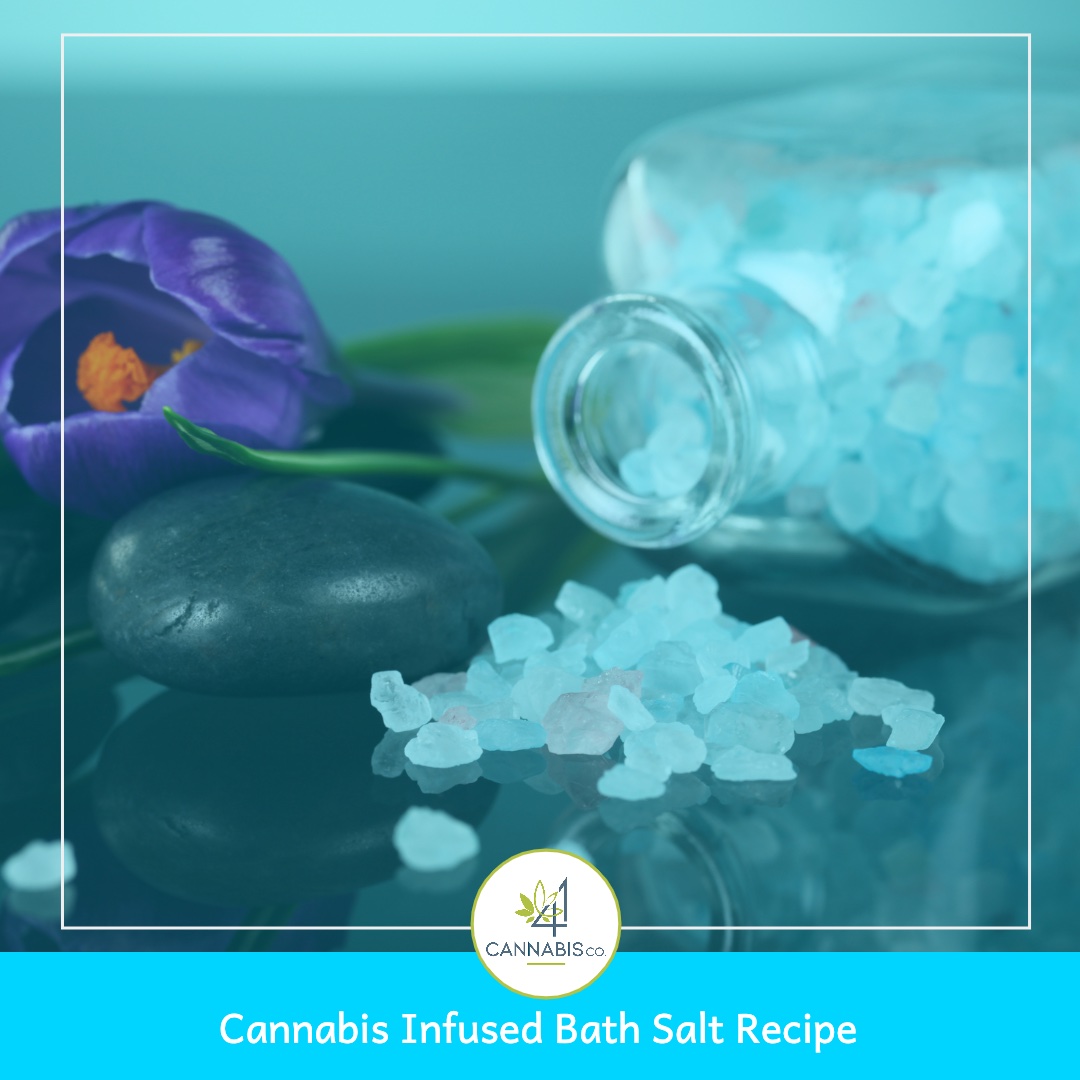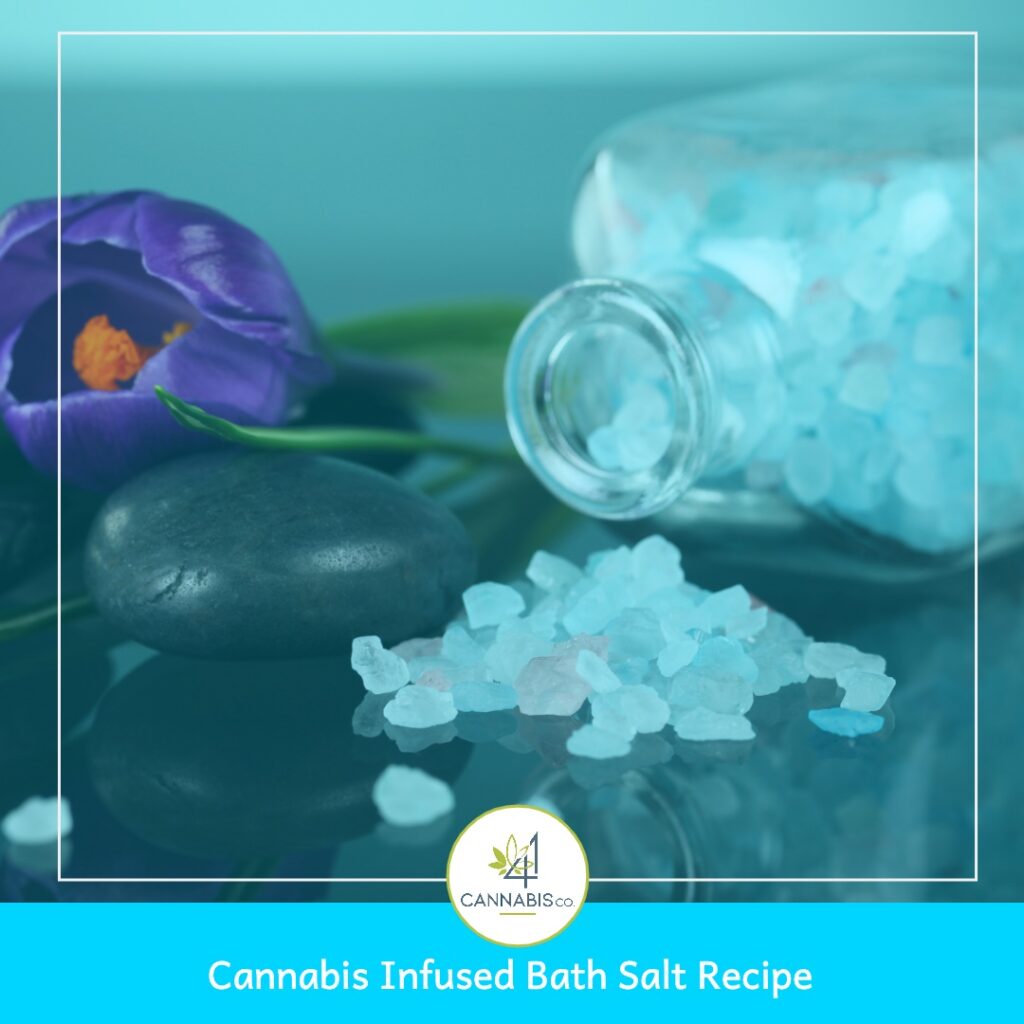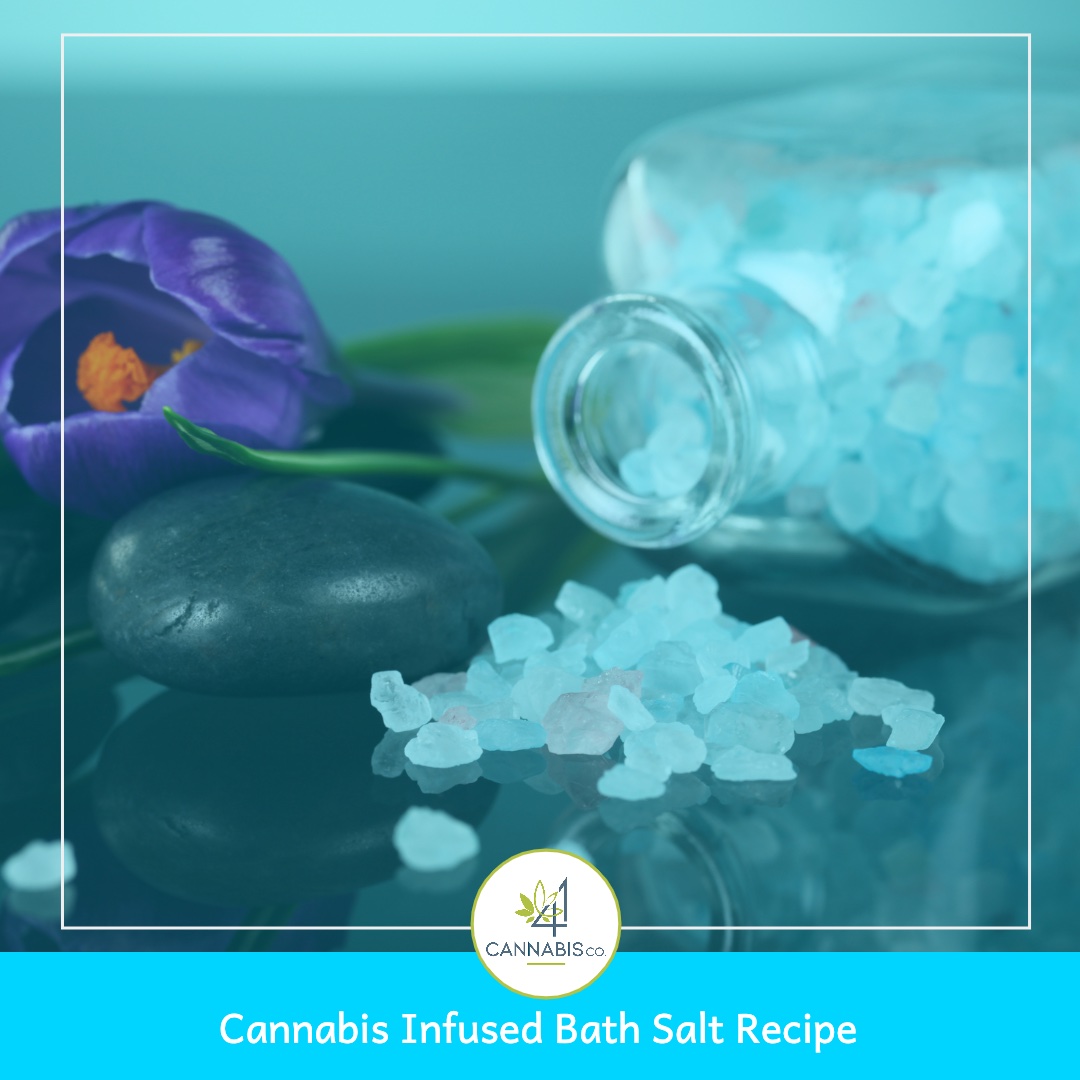 Cannabis Infused Bath Salt Recipe
Sometimes you just need a good soak in the tub.
Here is a quick and easy recipe to take all your cares away!
🛀 700 grams of Epsom salts
🛀  14 grams of cannaoil made from Spinach White Widow (recipe below)
🛀  A drop or 2 of your favourite essential oil (See below for 9 Aromatherapy Blends).
We recommend lavender, orange, or peppermint depending on your mood.
Pour your Epsom salts into a glass jar.
Add your cannaoil and your essential oils and stir until salts are coated but not wet.
Let your mixture settle for an hour or two.
Now your are ready to float away !
We recommend using about 200 grams of your mixture for the ultimate experience.
Cannabis Infused Oil
Ingredients :
3. 5 grams ofSpinach White Widow
300ml of your favourite cooking oil
5 Easy Steps!
1.  In a medium saucepan, heat oil over low heat until warmed through.
2.  Add cannabis and let it continue to cook for 3 hours, stir occasionally.
3.  Line a fine mesh strainer with cheesecloth and place it over a large, heat safe bowl.
4.  Carefully pour the oil through the cheesecloth.
5.  Allow to cool completely then transfer to an airtight container.
Done and done. Now enjoy with all your favourite recipes.