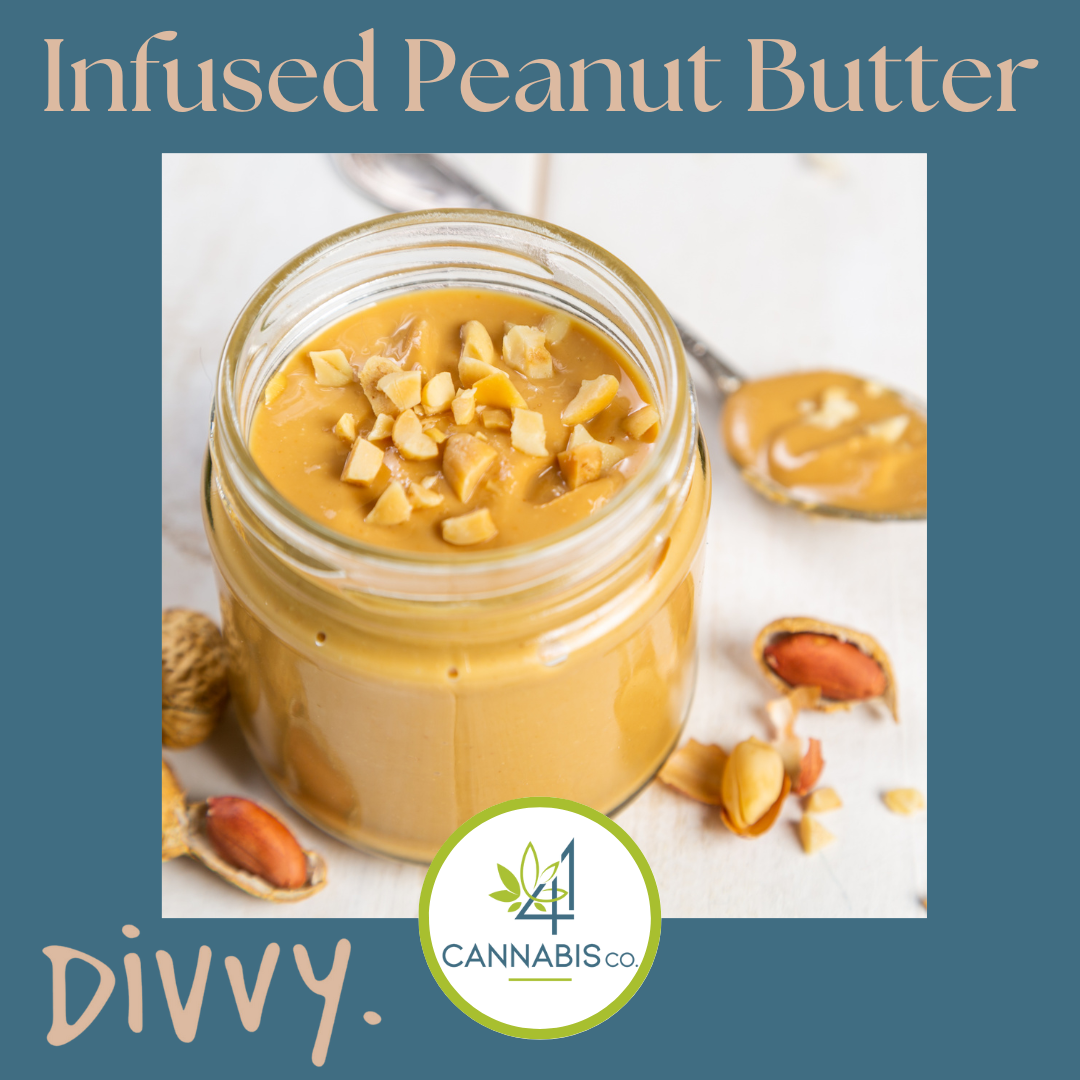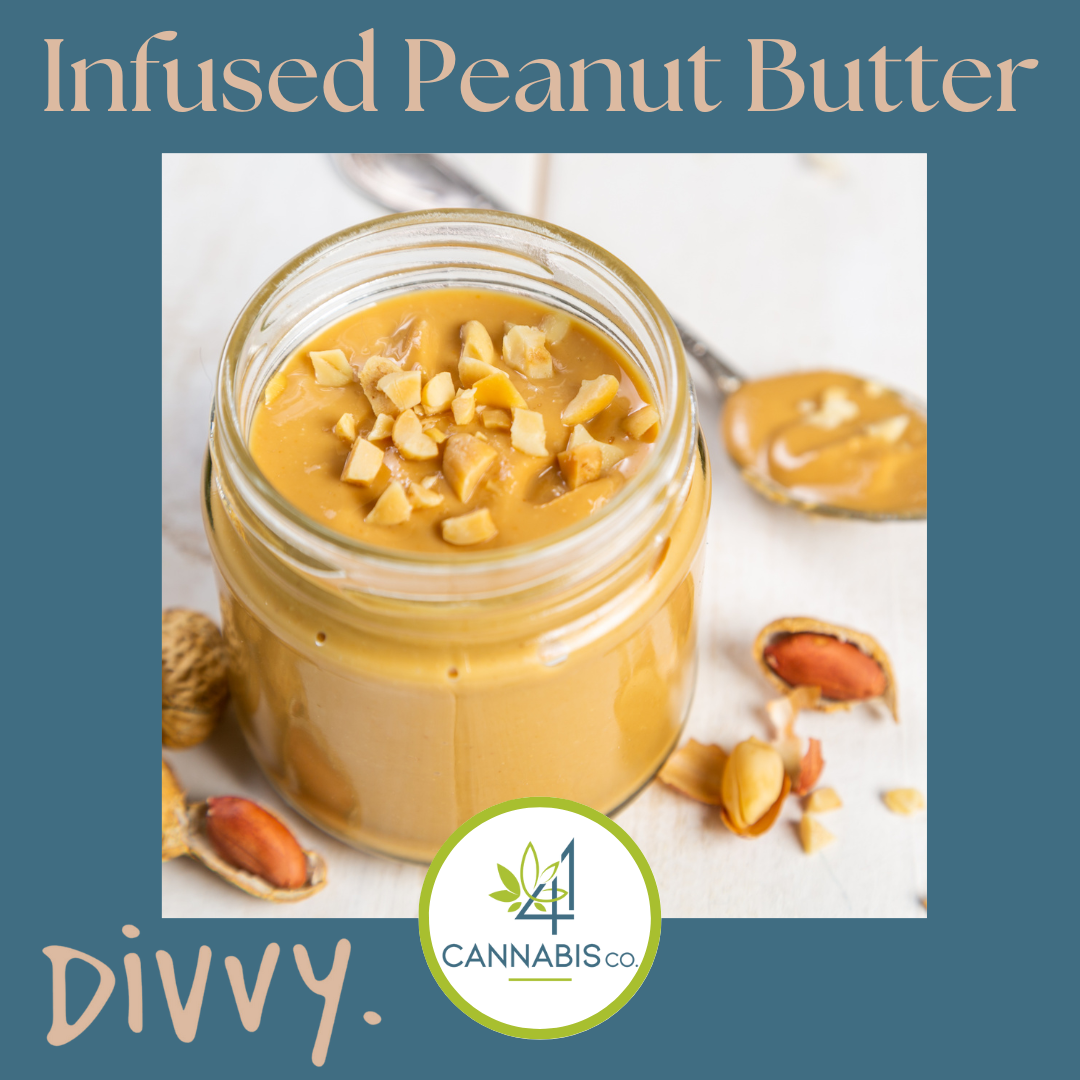 Cannabis Infused Peanut Butter
INGREDIENTS
3 cups of dry roasted unsalted peanuts

Just less than 1/4 cup of peanut oil

2 teaspoons of Divvy 30:0 THC Oil (add more to increase strength)

Add Salt and Sugar to taste.
INSTRUCTIONS
Blend peanuts in a food process or blender until smooth.

Add peanut oil and Divvy THC oil and blend until mixed.

Store in an airtight container in the refrigerator for up to one month.