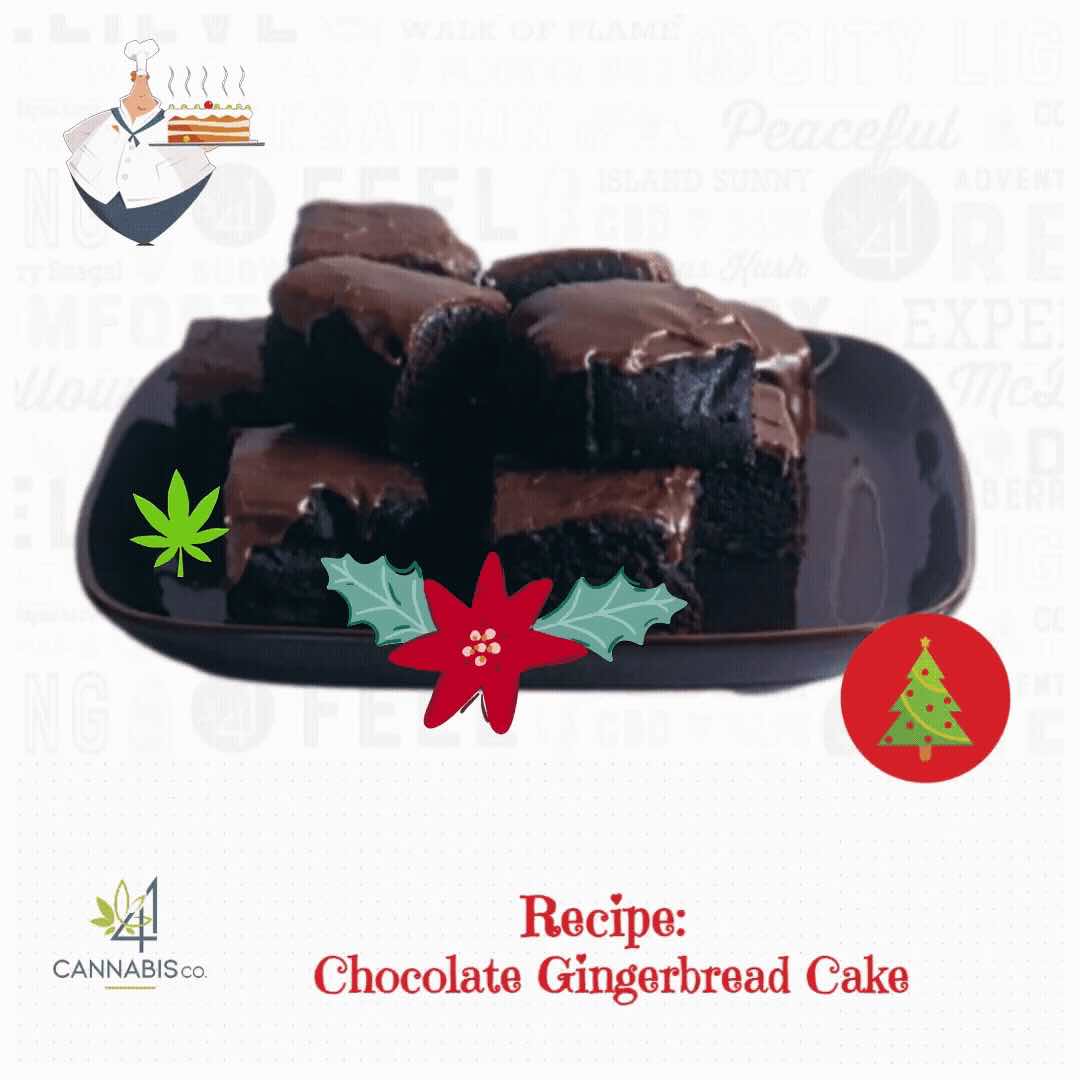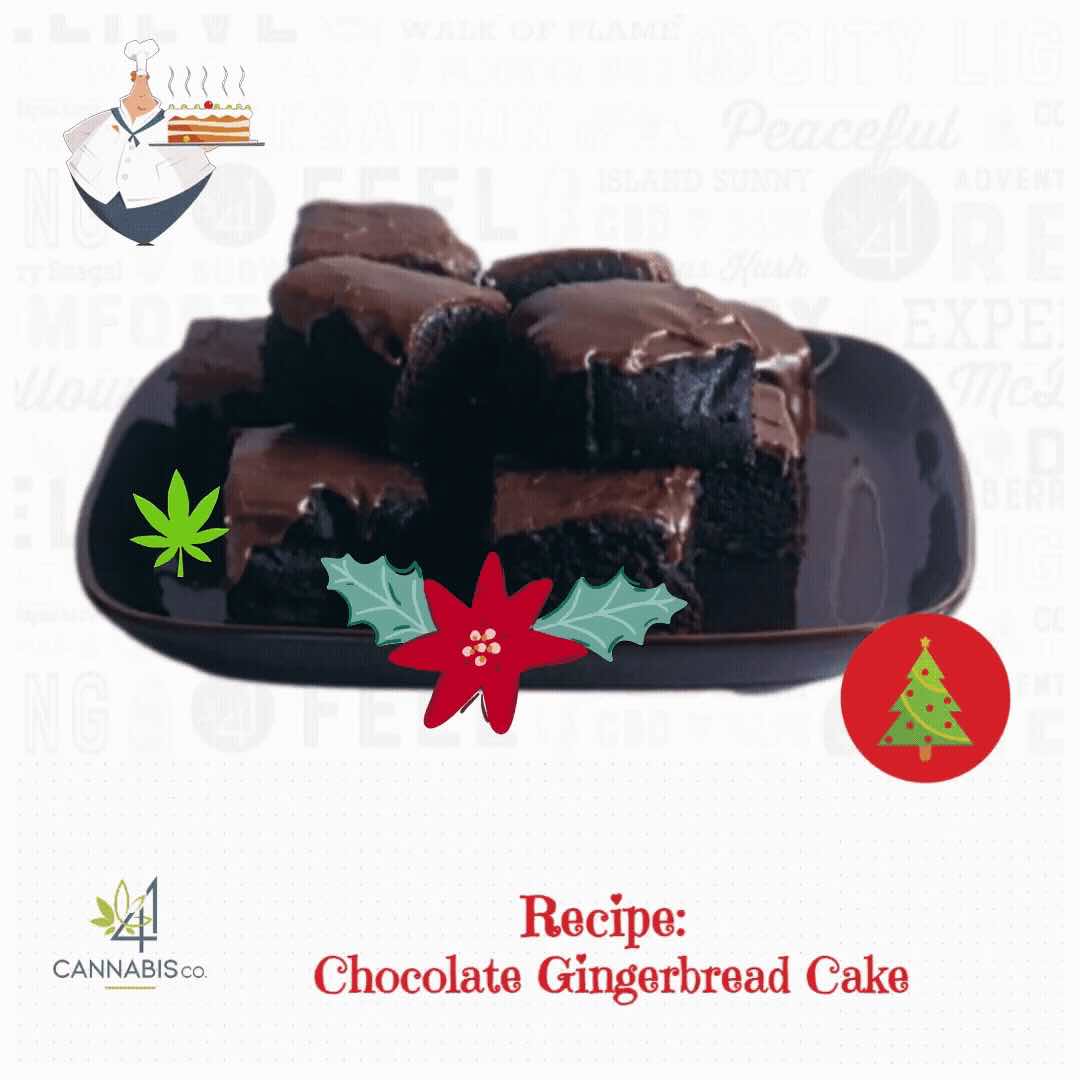 Budtender Liz's Chocolate Gingerbread Cake
This a perfect holiday cake, dark, rich, and moist.  If you like gingerbread, the addition of chocolate takes this dessert to a whole new level. Perfect for sharing on a cosy winter night in front of the fire.
What do need to start your adventure ???? !!!!
For the cake
6 ounces of cannabis infused butter, use our San Rafael Delahaze for a great session.
4.5 ounces of dark brown sugar
2 TBSP of sugar
7 ounces of maple syrup
7 ounces of molasses
1 Tsp of ground cinnamon
2 Tsp of ground ginger
1 1/4 Tsp of baking soda
2 TBSP of warm water
2 eggs, room temperature
1 cup of milk
10 ounces of flour
1.5 ounces of cocoa
6 ounces of chocolate chips
For the icing
9 ounces of icing sugar
1 ounce of butter
1 TBSP of cocoa
1/4 cup of Bakerstreet & ginger
How to make it !!! Let's get baked !!!
Pre heat oven to 335 degrees Fahrenheit.
Tear off a large piece of parchment paper and line the bottom and sides of a roasting tin, 9 x 13 x 2 inches.
In a decent sized saucepan melt the butter, sugars, maple syrup, molasses, cinnamon & ginger.
In a cup dissolve baking soda in the water.
Take the saucepan off the heat and beat in the eggs, milk and baking soda in water. Stir in flour, and cocoa and beat with a wooden spoon to mix.
Fold in chocolate chips and pour the batter into the lined tin and bake for 45 minutes until risen and firm. The bottom should be a little damp,  and that is what you want. Remove to a wire rack and let cool in the tin.
For the icing, nom nom nom.
Sieve the icing sugar.
In a heavy based saucepan heat the butter, cocoa, and the Bakerstreet & ginger.
Once the butter is melted whisk in the icing sugar.
Once the cake is completely cooled lift the ginger bread out of the tin and unwrap the  paper.
Pour the icing over the ginger bread just to cover the top.
Slice into large delicious slabs, once the icing is set.
You can't just eat one piece it is way to good, enjoy !!!