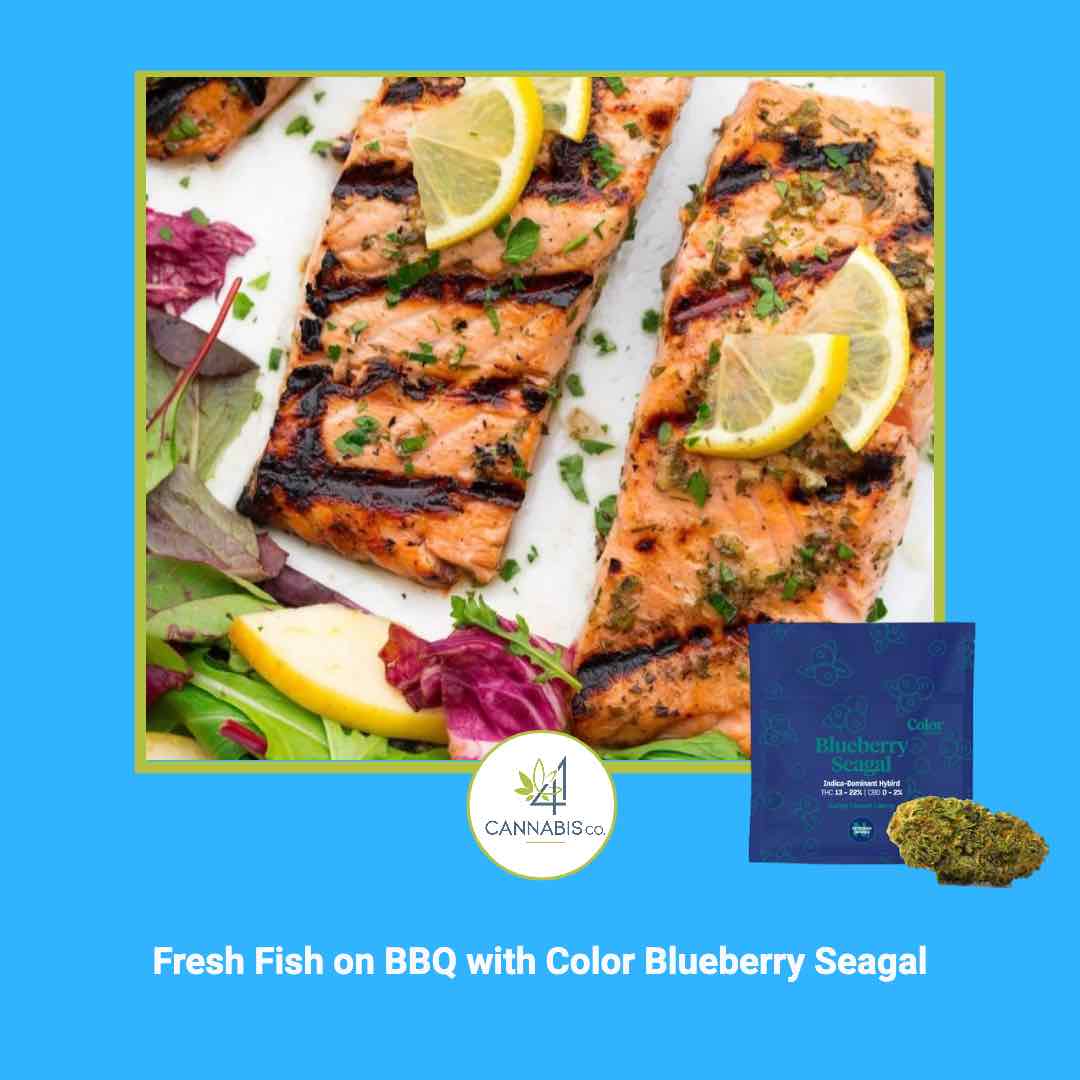 #MunchieMonday Fresh Fish on the BBQ with a Herb and Citrus Crust & Color Cannabis Blueberry Seagal
The lazy hazy days of August are here, and we want fresh and juicy summer delights that are quick, tasty, and easy. This scrumptious fish fits the bill!!
The stuff ya need!
1/2 cup fresh herbs.  We suggest basil, parsley & oregano. Roughly chopped.
4 fish fillets. We suggest walleye, bass or pike.
Salt & Pepper to taste
1 TBS of lemon zest
2 TBS of cannaoil made with olive oil and 3.5 grams of Color Cannabis Blueberry Seagal
2 lemons
Makin' it !
Pre heat your grill med-low on one side and high on the other side.
Put your roughly chopped herbs, lemon zest, and cannaoil in your food processor and give it a few whirls.
Pat your fish dry and S&P both sides generously.
Place your herb mixture on a plate and coat both sides of your fish evenly. Let it sit for 10 minutes.
Slice your lemons into rounds, not wedges, they need to lay flat.  Have at least 8 slices.
Place your lemon rounds on the grill and place fish on top of the lemons.
Grill fish 4-6 minutes per side.
Squeeze fresh lemon on your fish just before serving!
Enjoy !!!