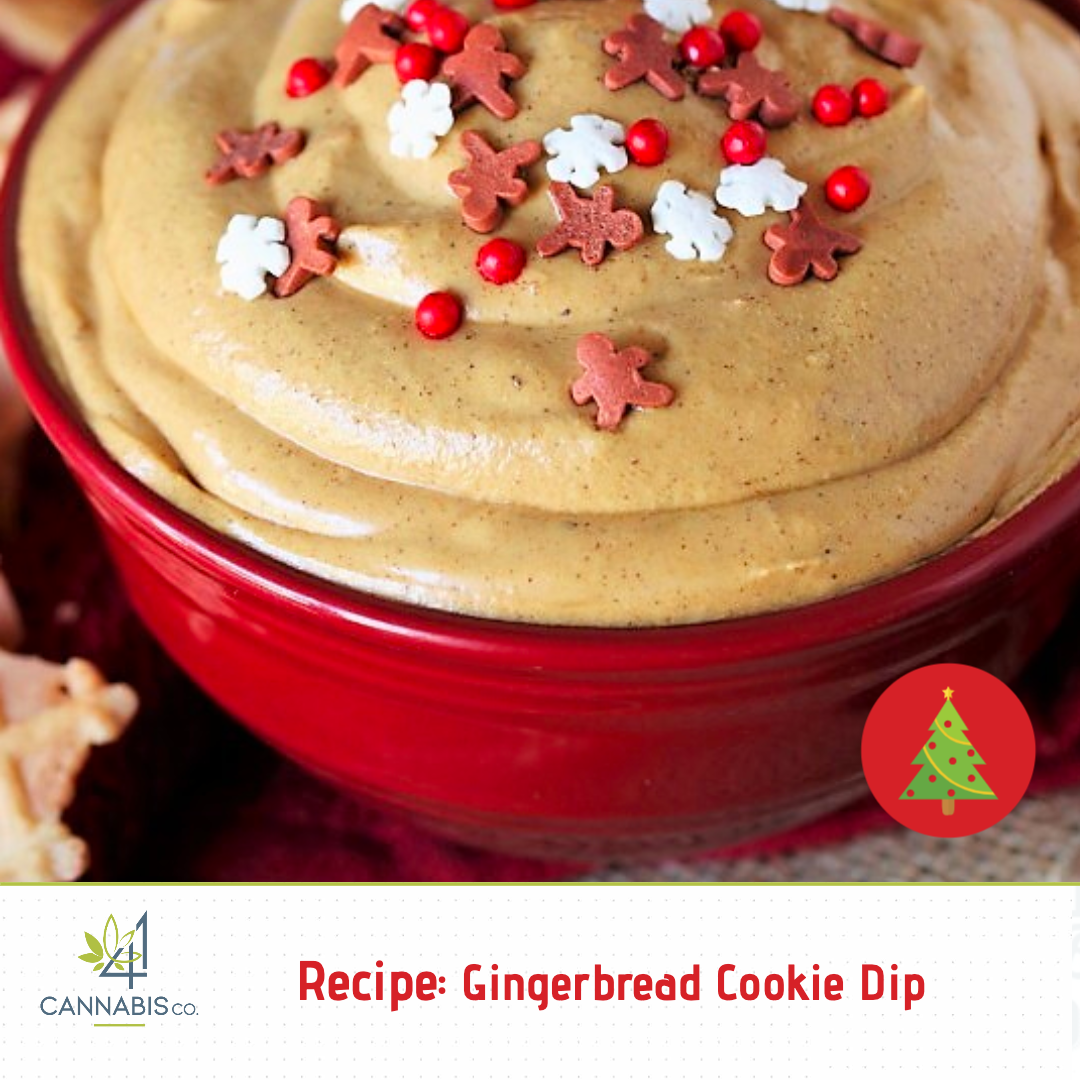 Gingerbread Cookie Dip
🎄🎄🎄 Be prepared to blow your own mind with Budtender Krystal's deliciously festive infused recipe! Infused Gingerbread Cookie Dip 🤤 yes, you read that right. No matter the occasion, this is sure to make anyone's mouth water!
Ingredients
🎄 12 Ounces Cream Cheese softened
🎅🏻 1/4 Cup Molasses
✨ 1/2 Cup Heavy Cream
☃️ 2 1/2 Teaspoons Ground Ginger
❄️ 2 Teaspoons Ground Cinnamon
🎁 3/4 Teaspoons Ground Cloves
🎄 1 Cup Ground Gingersnap Cookies (About 2 cups of cookies before being pulsed in a blender)
🎅🏻 1/2 Cup Powdered Sugar
✨ 1/3 Cup Brown Sugar
☃️ 1 – 2 Packs of Edison Gingerbread Truffles (5mg / truffle)
You may be asking "What on earth do I serve with Gingerbread Cookie Dip?" And yes, since it's technically cookies I see why you would be asking that.
Here are just a few ideas of things you could serve with this cookie dip:
Graham Crackers
Strawberries
Apple Slices
Bananas
Pretzels
More cookies!
Instructions
🎄 Pulse the molasses or gingersnap cookies in a food processor or blender until smooth.
🎅🏻 In a mixing bowl, using a handheld mixer, whip the cream cheese until soft.
☃️Add molasses, scrape the sides of the bowl and beat the two together.
🎄Add in the cream, ground gingersnaps, ginger, cloves, cinnamon and beat to combine.
🎅🏻 Finally, add your edison truffles (broken apart), the brown sugar and powdered sugar, beating until smooth.
✨To enhance this recipe simply drop in your desired dosage of reign drops 30:0. Just remember to start low, go slow!✨
Happy Holidays!