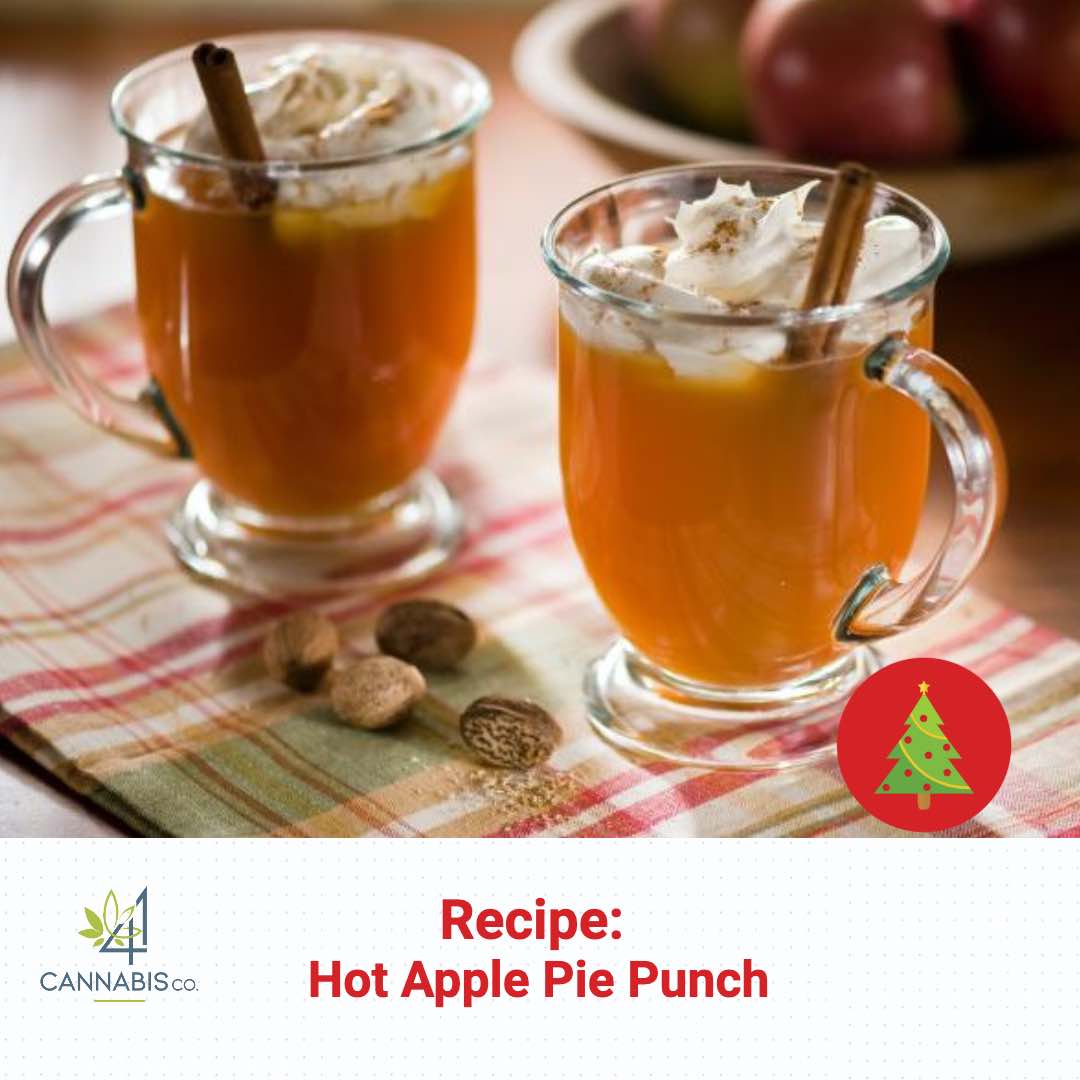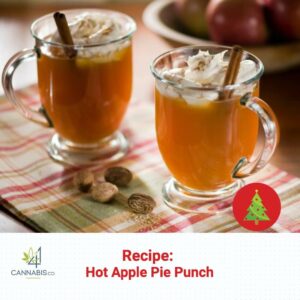 🍏🍎 Hot Apple Pie Punch 🍏🍎
Budtender Krystal's festive mocktail features House of Terpene's Myrcene & Sparkling Tonic!
What you need:
🍎 2L Apple Juice
🍏 1 Bottle of House of Terpene Myrcene
🍎 A pinch of cinnamon (optional, but delicious)
🍏 A pinch of nutmeg (optional)
🍎 Vanilla Extract (optional)
🍦 6 Scoops of Vanilla Ice Cream
🍏 Whipped Cream
🍎 Your apple of choice
🍎 STEP 1
Put the cinnamon, ground cloves, nutmeg, house of terpenes, apple juice and vanilla extract in a large saucepan. Bring to a gentle simmer
🍏STEP 2
When the apple juice has warmed through, add the vanilla ice cream and whisk vigorously until melted and combined with the hot apple juice – the ice cream should make a frothy top on the juice.
🍎STEP 3
When up to your desired temperature, serve topped with whipped cream and apple slices! You could even stir in a pack of Ripple dissolvable THC or CBD for an extra enhancement.