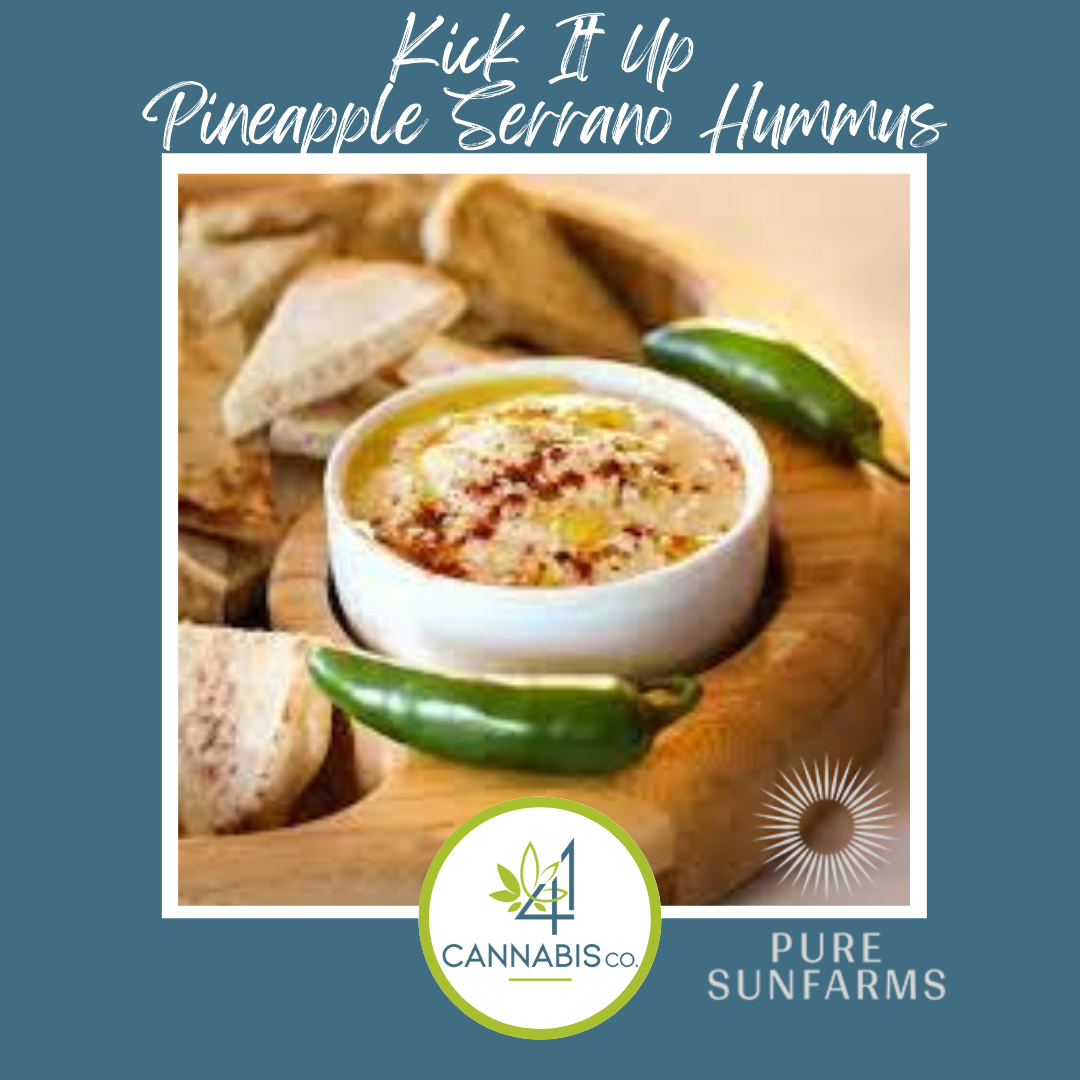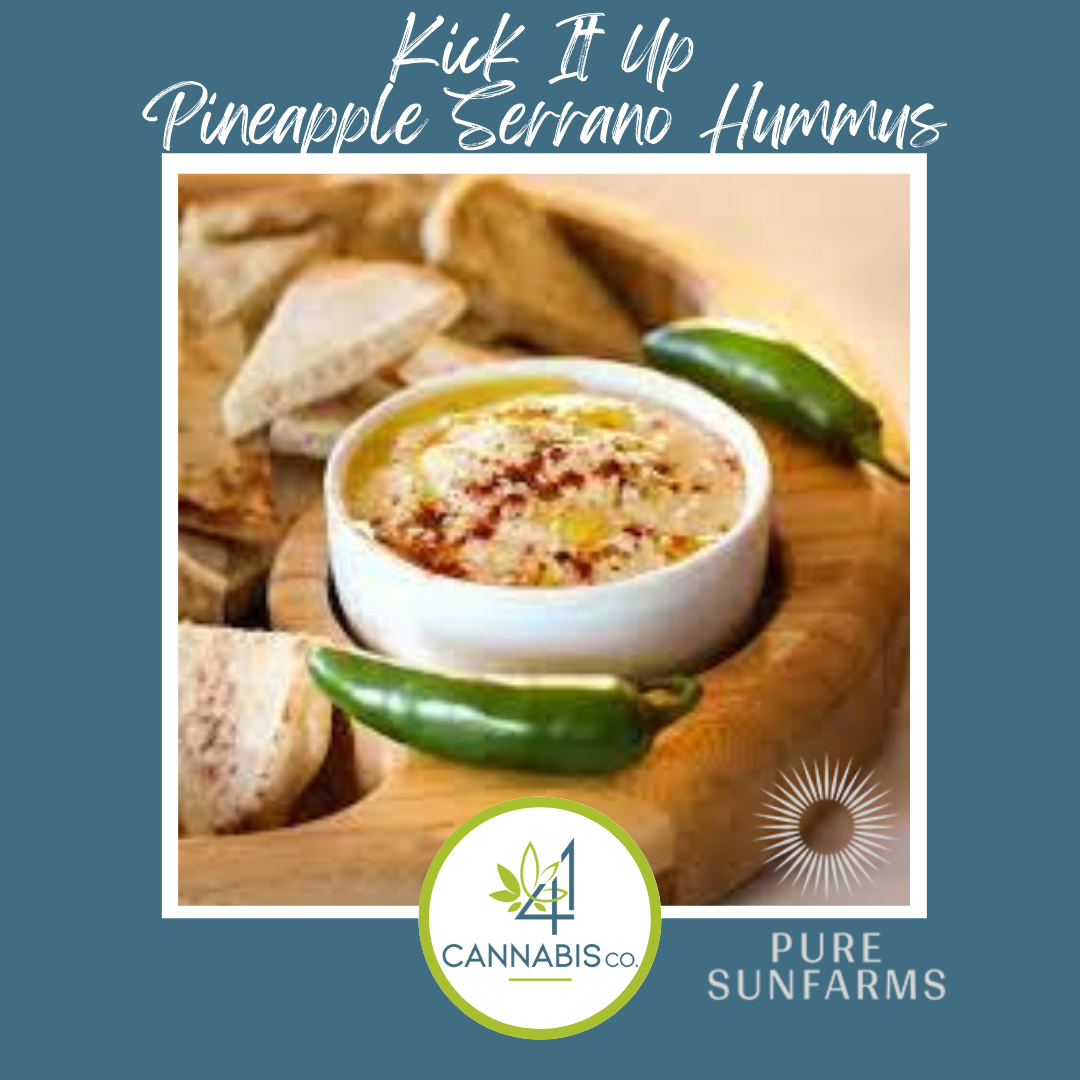 Kick It Up Pineapple Serrano Hummus
 Ingredients
1 (8 oz) can crushed pineapple
4 cloves garlic, peeled
1 tbsp serrano pepper, finely chopped
1 (15 oz) can chickpeas, drained, reserve liquid
1 1/2 tsp sea salt
1/2 lemon, juiced
1/2 cup tahini
2 tbsp canna infused olive oil (see blog post substituting any Pure SunFarms dried flower)
sesame seeds, optional garnish
paprika, optional garnish
To KICK IT UP add 1 bottle of Heartbeat Hot Sauce X Bogart's Kitchen Pineapple Habanero Hot Sauce – 10mg THC
Instructions
Combine pineapple, garlic, serrano pepper, 1/4 cup reserved liquid from chickpeas, chickpeas, salt, lemon juice, and tahini in a food processor.
NOTE: If using added Heartbeat Hot Sauce reduce reserved liquid by 2 tsp
Cover and blend until smooth.
Garnish with infused olive oil, sesame seeds, and paprika, if desired.
Serve with pita chips, crackers, crusty bread, etc.
Chef's note: For a creamier hummus cover the canned chickpeas with water & ½ tsp baking soda, bring to a boil, and cook for approximately 5 minutes. Drain, rinse in hot water, and then add to the food processor.