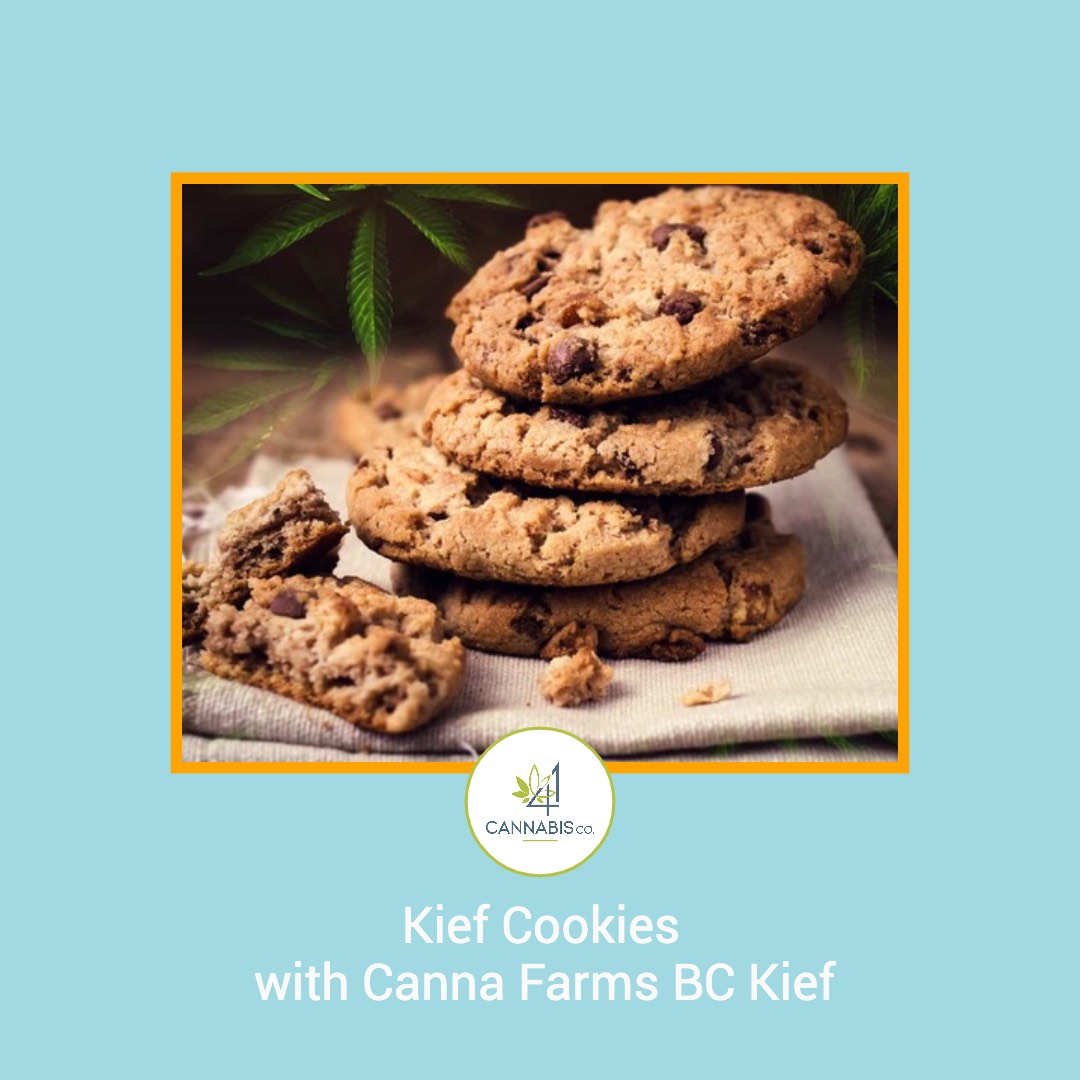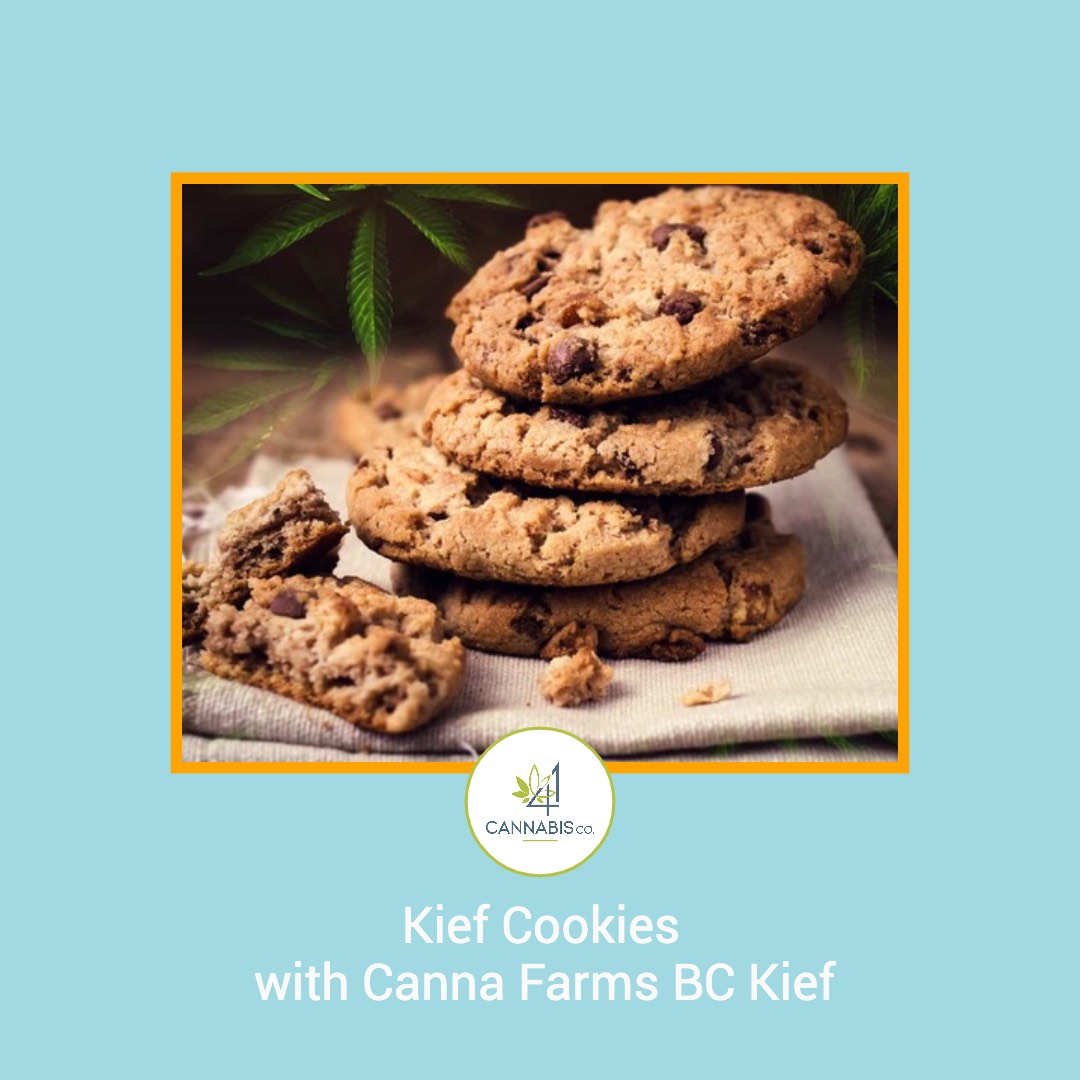 Take your cannabis cookies up a notch with kief cookies. They're the same delicious cookies you have made before but made with our potent
Bc Kief
 (34.9% THC) from Canna Farms.
Here's how we made them:
Preheat your oven to 245 degrees.
Spread your fresh kief over a clean baking sheet.
Bake for 35 minutes.
Step 2 make your cookie dough
1½ cups all-purpose flour
1 cup chocolate chips
1 egg
½ cup white sugar
½ cup light brown sugar (packed)
½ cup salted butter (softened)
1 tsp pure vanilla extract
½ tsp baking soda
½ tsp baking powder
1 ½ grams kief (approx.)
Baking your cookies
Preheat your oven to 375 degrees.
Mix flour, baking soda, and baking powder in a mixing bowl.
Mix butter, vanilla, white sugar, and brown sugar in a separate bowl.
Add eggs to the butter/sugar bowl and beat until fluffy.
Mix in the dry ingredients from the first bowl until combined.
Add chocolate chips and stir.
Roll the mixture into cookie-sized shapes and place a small pinch of kief in the center of each.
Fold the kief into the cookies, and place them on a baking sheet covered with parchment paper.
Bake for 8 to 10 minutes, until the cookies start to turn brown.
Let cool for 2 to 5 minutes.