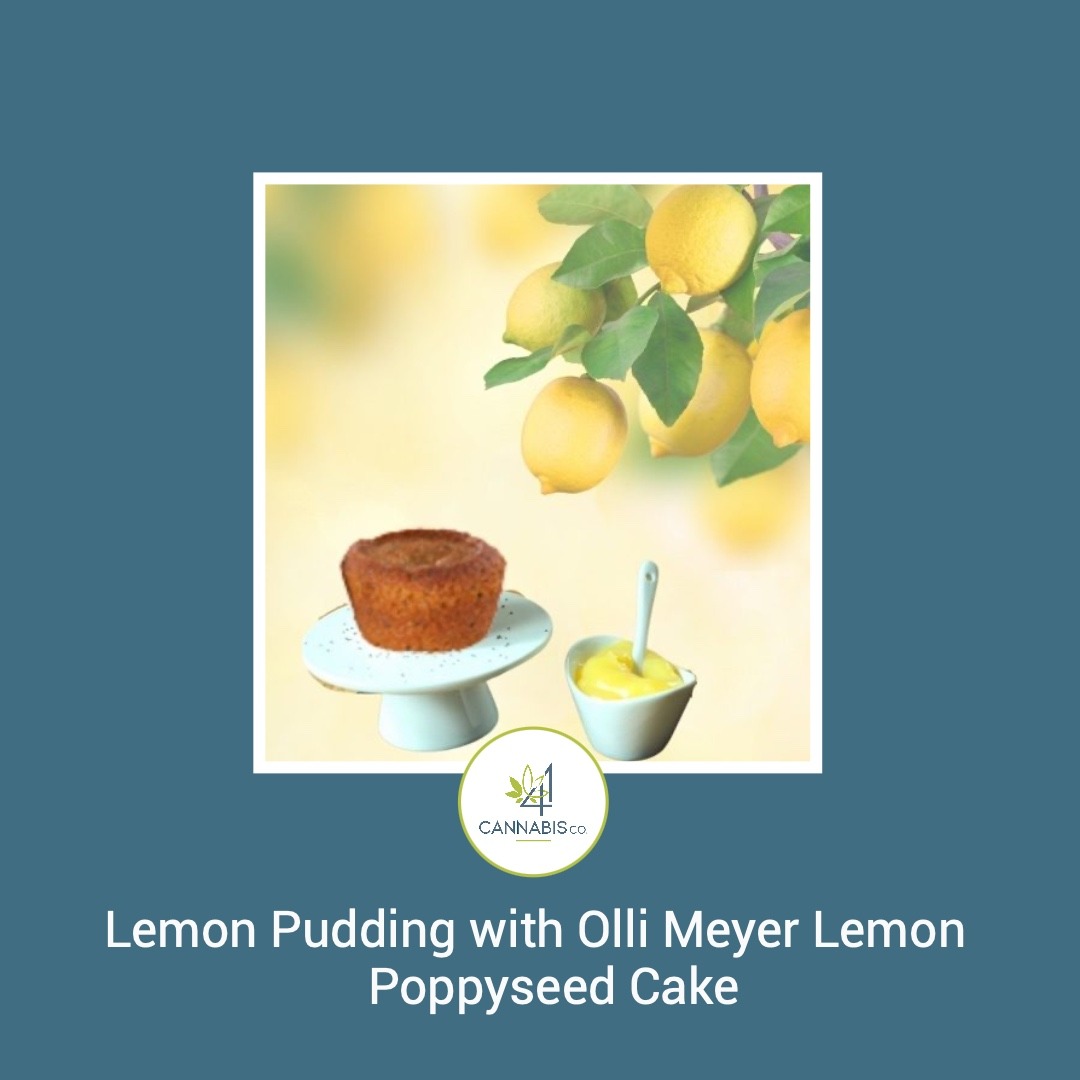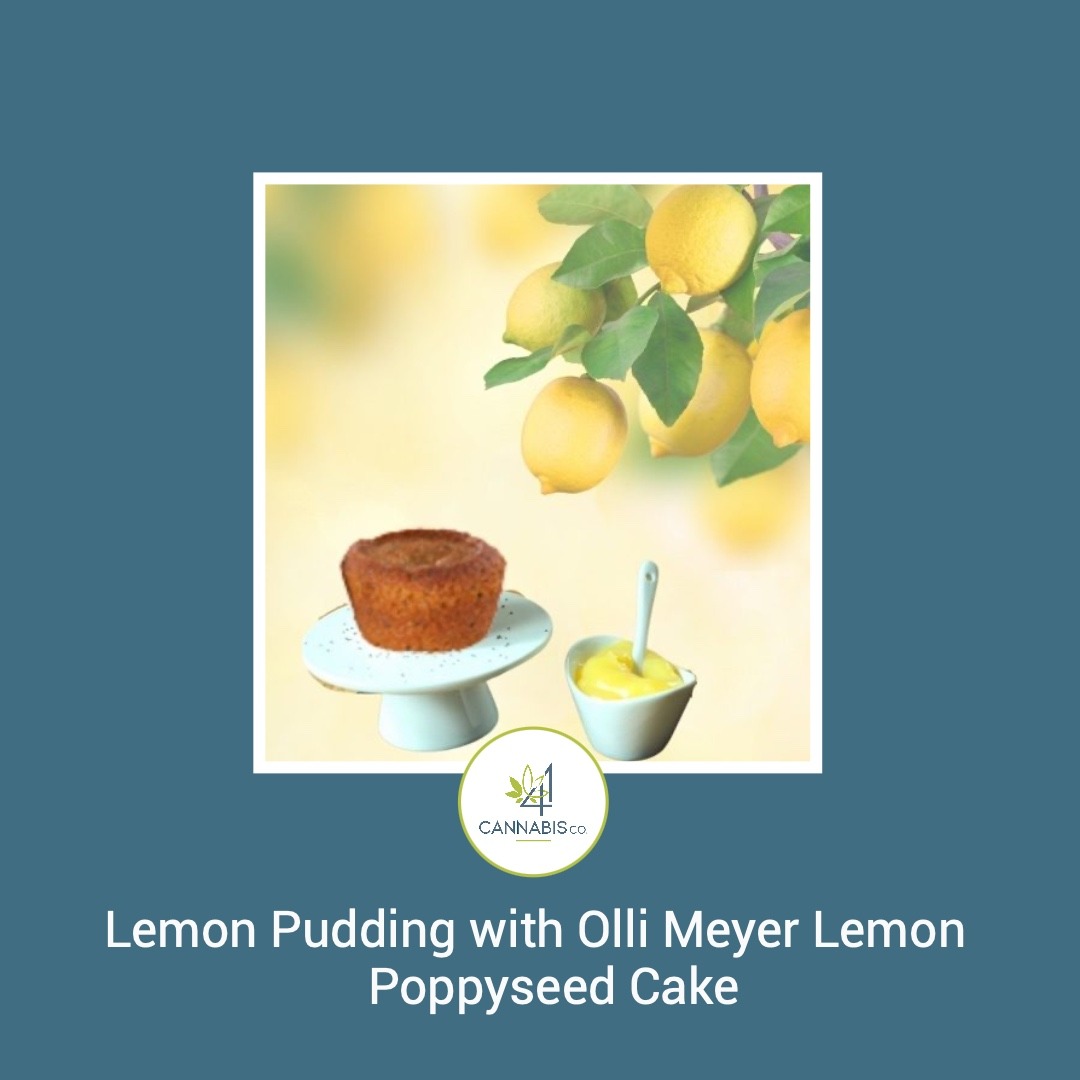 Ingredients
3/4 cup granulated sugar
3 Tbsp corn starch
1 cup whole milk
1 cup cream
3 large egg yolks
1/2 cup fresh squeezed lemon juice
1/4 tsp sea salt
zest of 1 lemon
2 pkgs OLLI Meyer lemon poppyseed cake – 10 mg THC 10mg CBD each package
Instructions 
1. Put a large mesh strainer over a large heat proof bowl and set aside.
2. Put all the ingredients into a medium saucepan and give it a good whisk to combine and break up the yolks. Let the mixture sit for 5 minutes, then stir again to make sure the cornstarch is dissolved. Don't worry about tiny lumps, they'll dissolve as the pudding cooks.
3. Cook over medium heat, stirring almost constantly with a whisk at first, then switching to a silicone spoon as it thickens. You want to avoid the pudding scorching on the bottom or sides of the pan, so reduce the heat if needed and keep stirring.
4. Just as the pudding comes to a boil, it should be thick and glossy. Remove from the burner just as the first large bubbles surface, don't let it continue to boil.
5. Immediately pour the pudding through the strainer, pushing everything through with the back of your silicone spoon. Only the zest and a few lumps will remain.
6. Cut the olli cake into bite size pieces and place on top of the pudding. At this point you can serve warm, or chill for later.
Cook's notes:
Don't try to substitute milk or half and half for the heavy cream, you will get a curdled mixture.