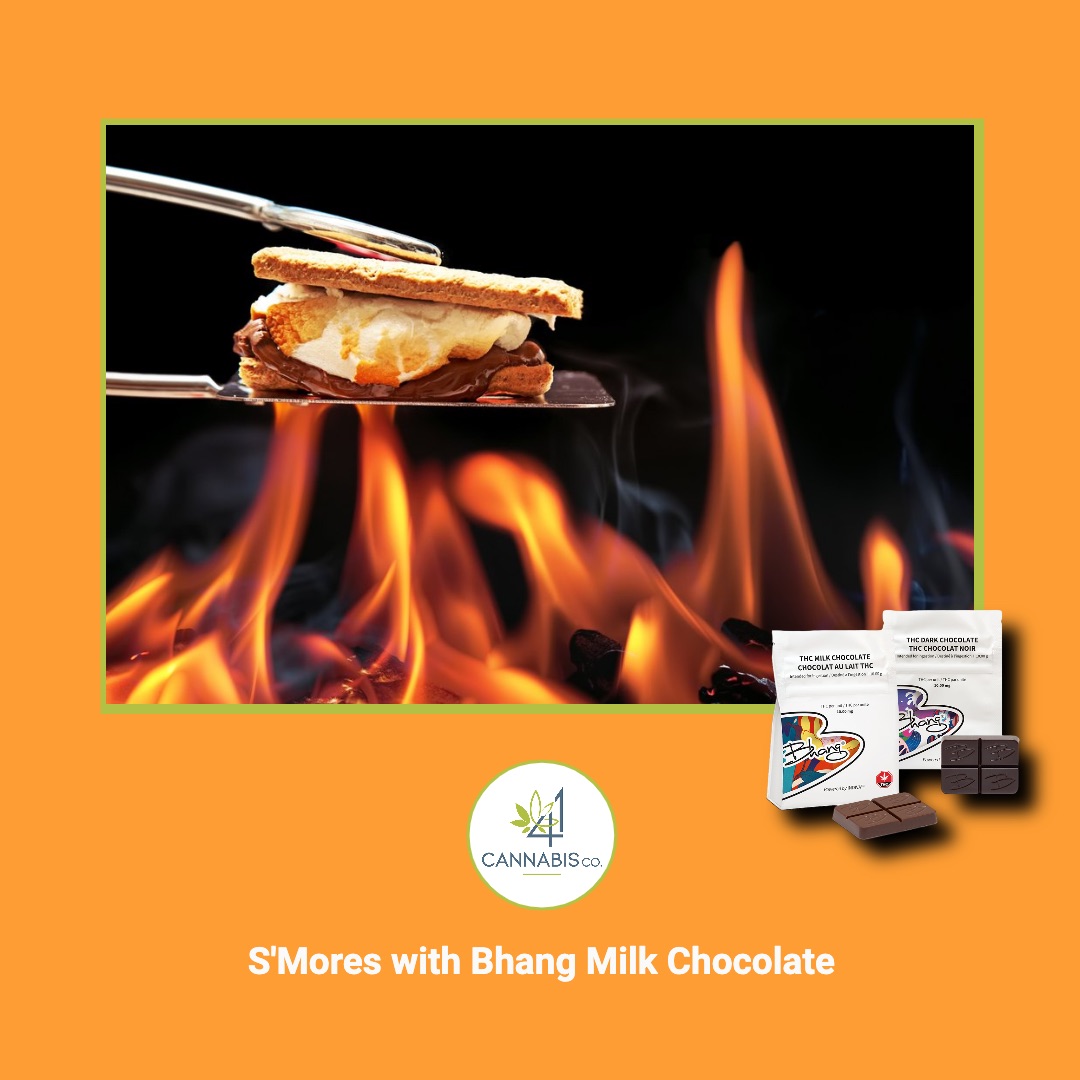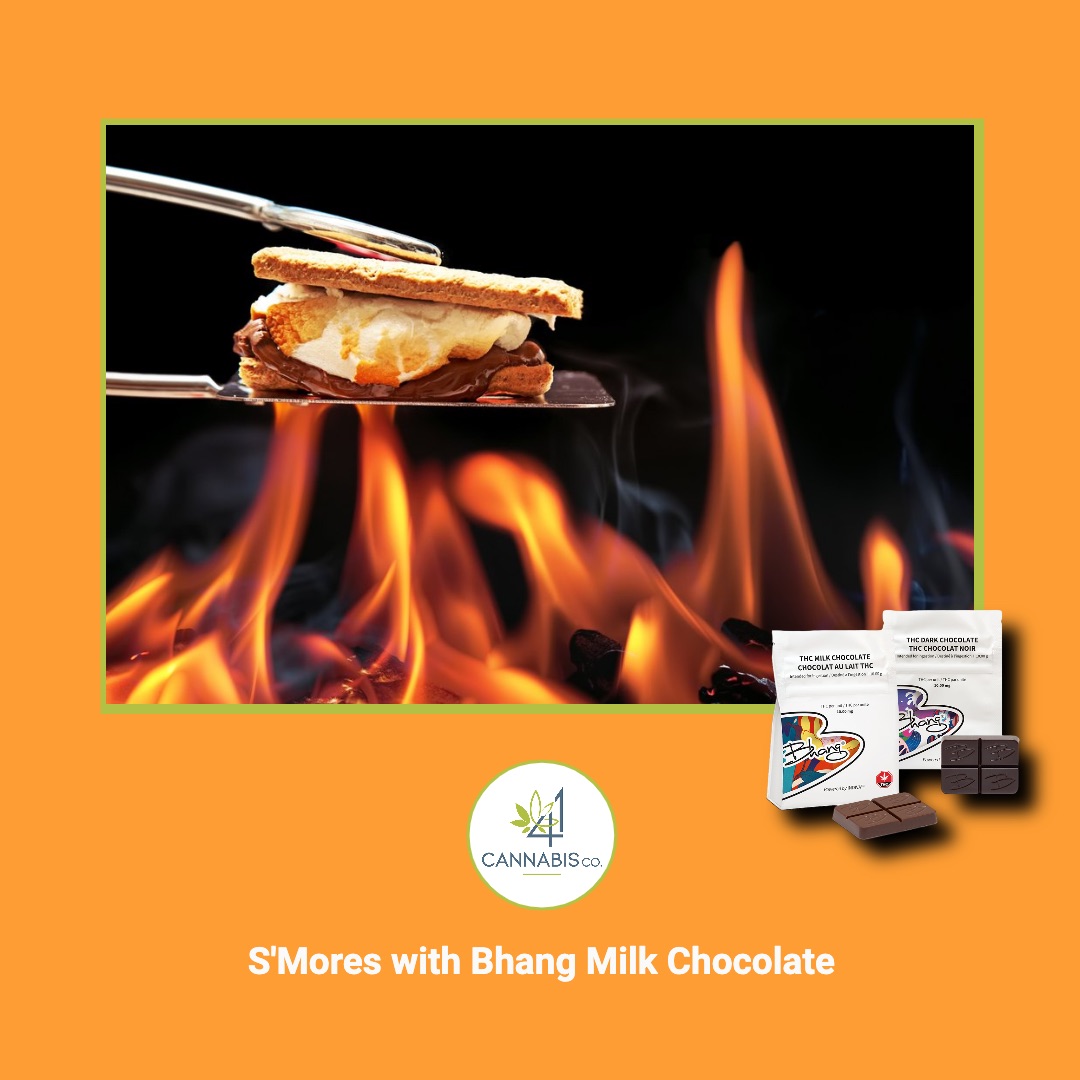 More S'Mores with Bhang Milk Chocolate
Nothing says summer like s'mores! Campfires and s'mores the perfect summer evening combo!
All the yummy ingredients you need:
4 marshmallows
4 graham crackers
4 Bhang milk chocolate,  THC or CBD
How to do it!!
Start your fire!!
Toast your marshmallow until it starts to brown and melt
Break your graham cracker in half and sandwich the chocolate between the cracker and the hot marshmallow.
Let cool a minute and you are ready to enjoy !!!!!