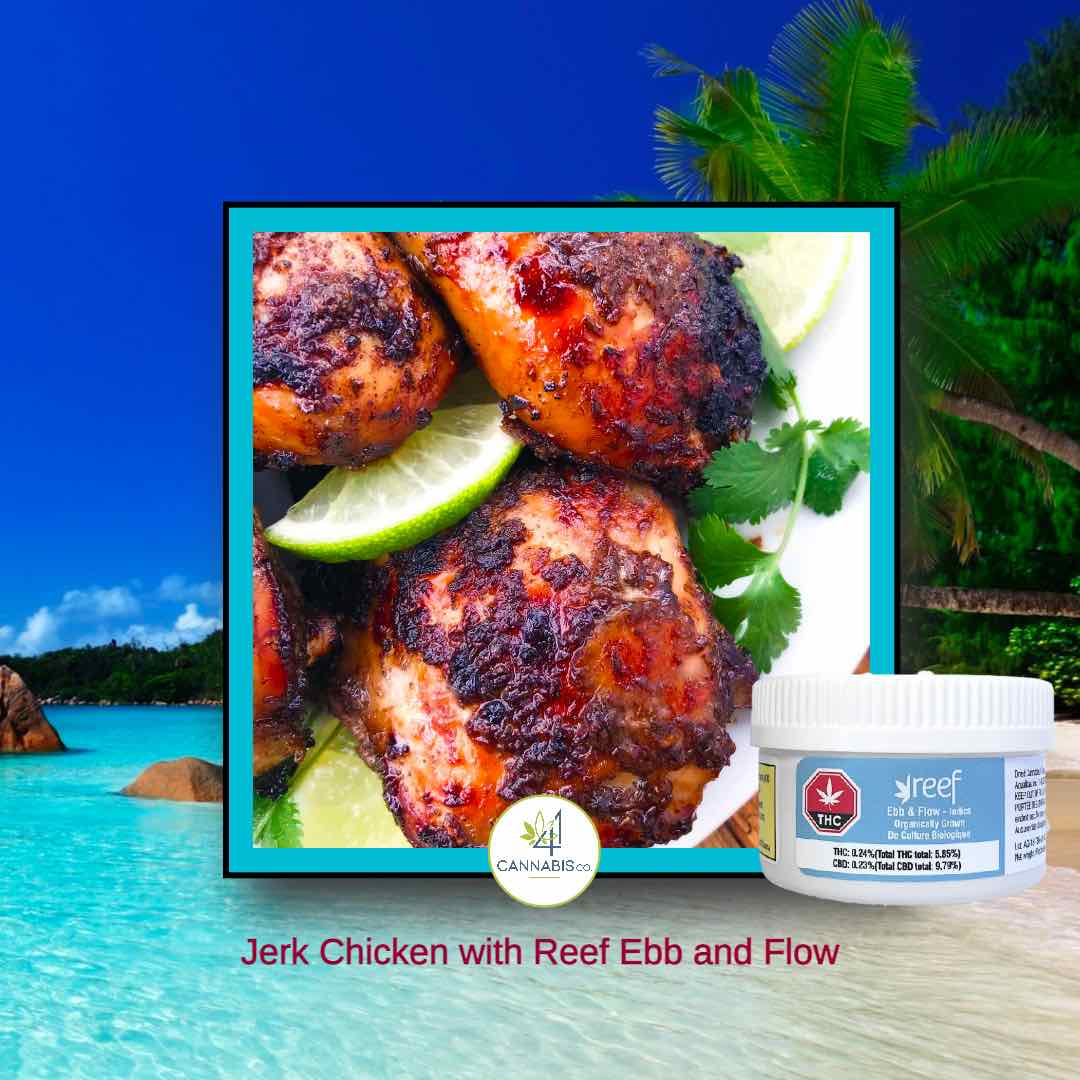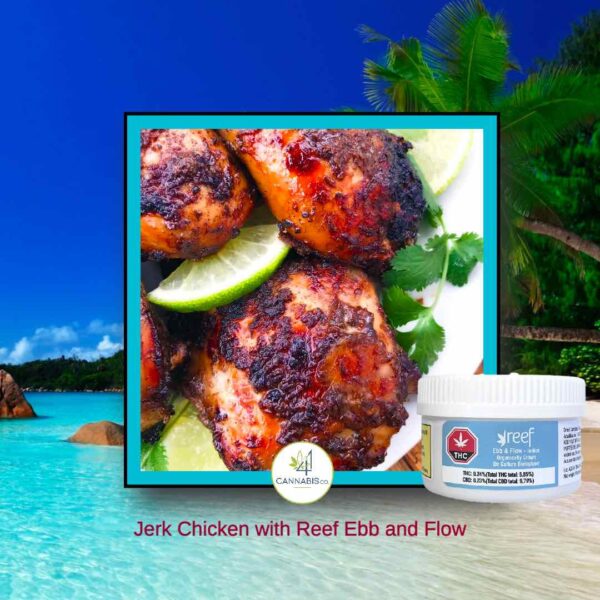 Jerk chicken is a spicy grilled-meat dish mostly associated with Jamaica but common throughout the Caribbean. Jerk chicken is believed to have been conceived when the Maroons introduced African meat cooking techniques to Jamaica which were combined with native Jamaican ingredients and seasonings used by the Arawak Indians. A group of these slaves escaped into the mountains and were later named the Maroons.
Boston Beach is known for its "jerk" pork and chicken stands and could be considered the birthplace of the spicy jerk seasoning for which Jamaica is known.
Let's go all the way to Jamaica for some Jerk Chicken with Reef Ebb and Flow.
What ya need !!!
1 TBS of extra virgin olive oil
1 TBS of Cannaoil 
4 minced garlic cloves
1/4 tsp of salt
4 skin on chicken thighs and drumsticks
Jerk Seasoning
1 1/2 TBS garlic powder
1 TBS onion powder
1 TBS sugar
1 TBS dried Thyme
2 tsp paprika
1 tsp pepper
1 tsp cayenne pepper
1/2 tsp ground ginger
1/4 tsp cinnamon
This how we do it !!
Whisk the oil, cannaoil, garlic, salt , and jerk seasoning in a large bowl.
Add chicken and coat evenly.
Cover and refrigerate for 8 hours or overnight.
Let's Grill
Grease the grill and heat to medium high
Place chicken skin side down until lightly charred, 12 to 16 minutes.
Turn down to medium and cook for 8 more minutes.
Plate and serve with your favourite BBQ for dipping.
Link: Cannoil Recipe