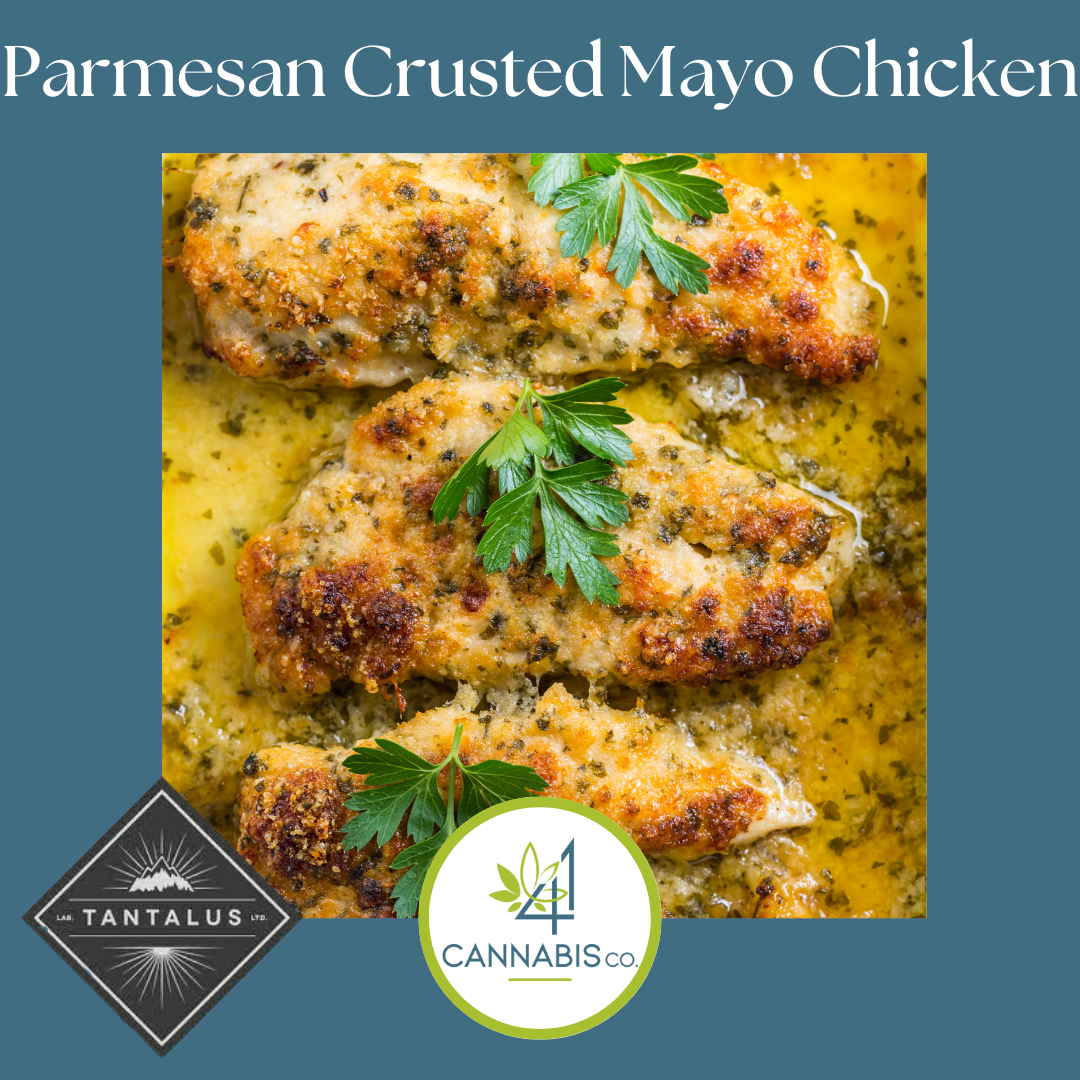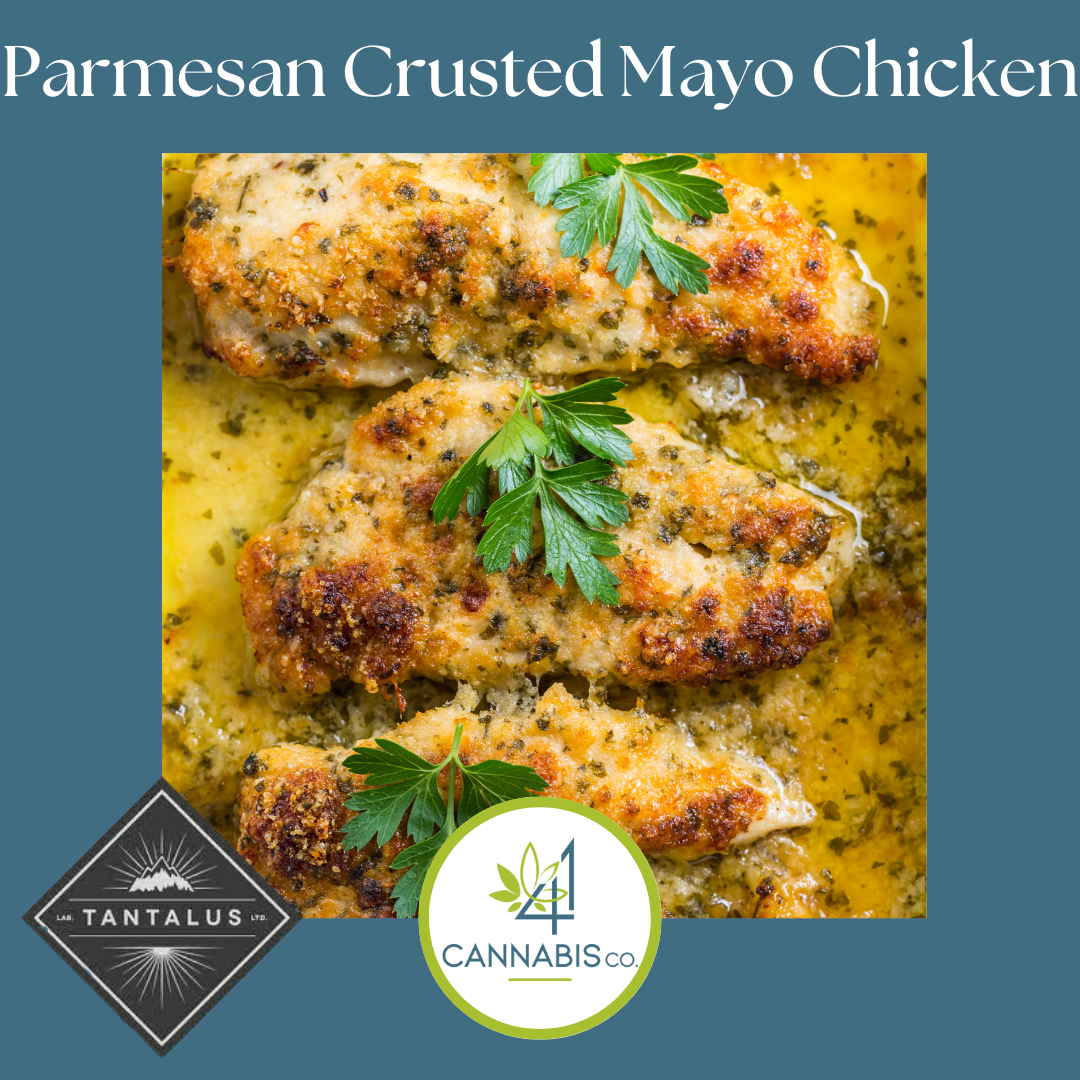 Parmesan Crusted Mayo Chicken
INGREDIENTS:
4 boneless, skinless chicken breasts trimmed of fat.

salt & pepper

1 cup infused mayonnaise (see 41cBlog for recipe)

1 cup shredded Parmesan cheese

1 tsp Italian seasoning

1/2 tsp garlic powder
INSTRUCTIONS:
Lightly grease a 9×13″ baking dish with non-stick cooking spray.

Arrange the chicken breasts evenly on the prepared dish. Salt & pepper them.

In a small mixing bowl, whisk together the mayonnaise, Parmesan cheese, Italian seasoning, and garlic powder until evenly combined.

Add the mayo mixture in dollops evenly out over the chicken, then use a spatula to spread as necessary to cover the chicken completely.

Bake the chicken at 400° for 20-25 minutes, or until a meat thermometer reads 165°. If the cheesy crust is browning too much before the meat's done, loosely tent it with aluminum foil.

Remove the baking dish from the oven and let the chicken rest for 5 minutes before serving.