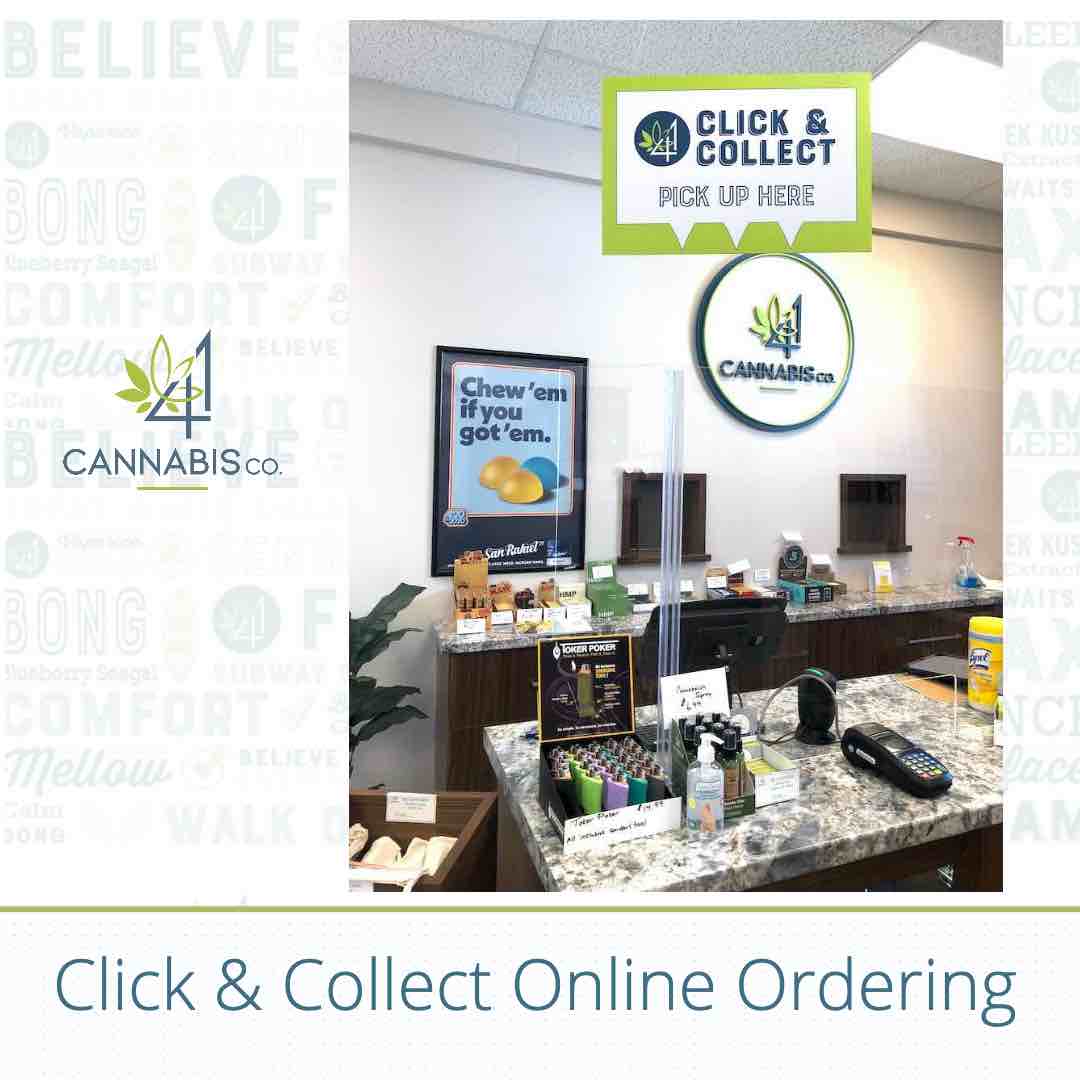 Did you know you can pre-order product and pick it up at the store through Click & Collect Online Ordering?
Click & Collect is a great way to shop since you can browse through the menu and get detailed information about the brand, cbd/thc content, sativa or indica dominant, terpenes and effects. It's also a great way to discover what's new!
Ordering is simple with Click and Collect and guarantees your product choice will be in stock as products often sell out.
Save time at the store since your order will be waiting for you. For pick up you will need to show ID and the card used for online payment.
Prefer to call in your order? Do you have questions?
Give us a call at 613-336-0441.
With Click and Collect Online Ordering you can search by category and brand. Categories  include;
Click and Collect changes daily so be sure to check back often!!