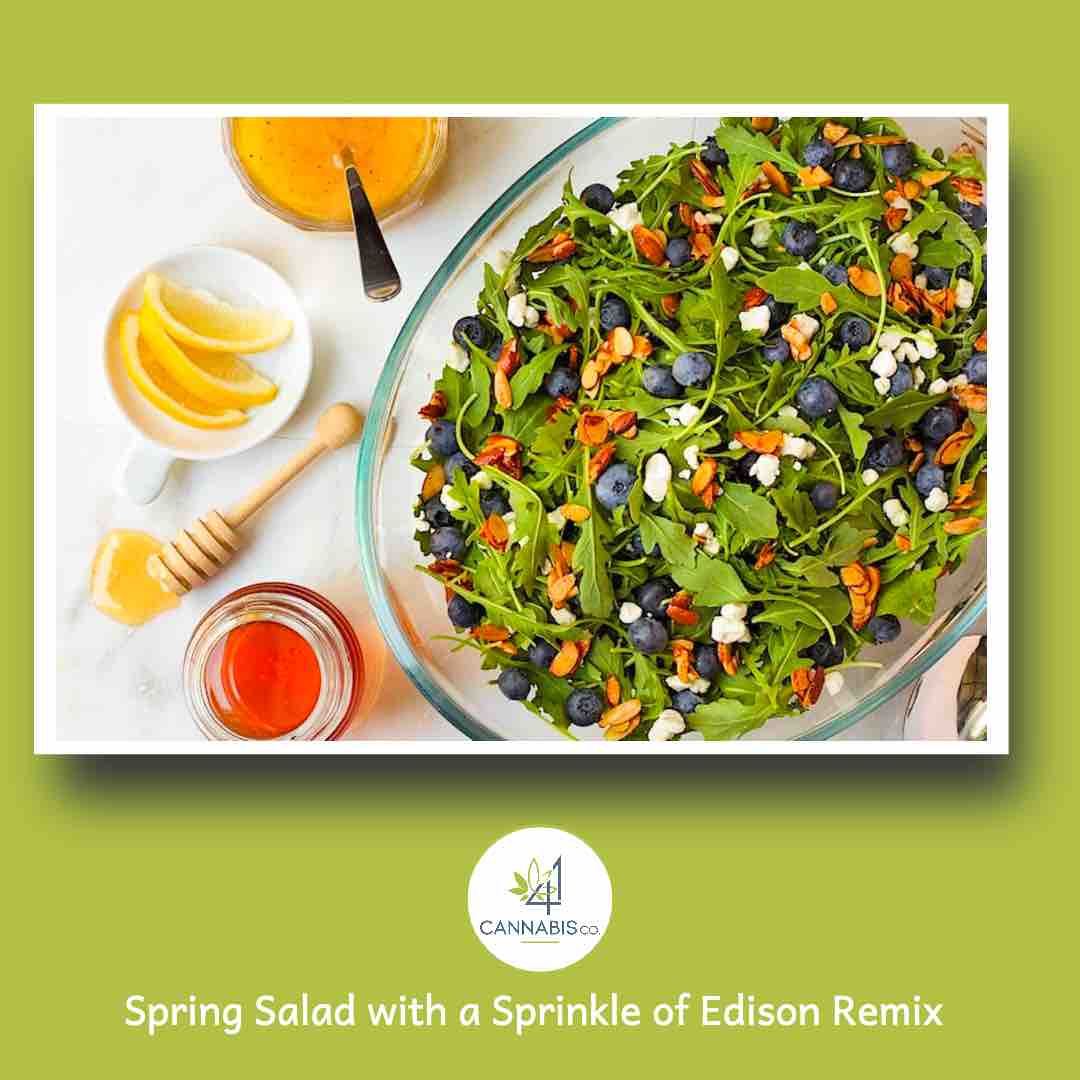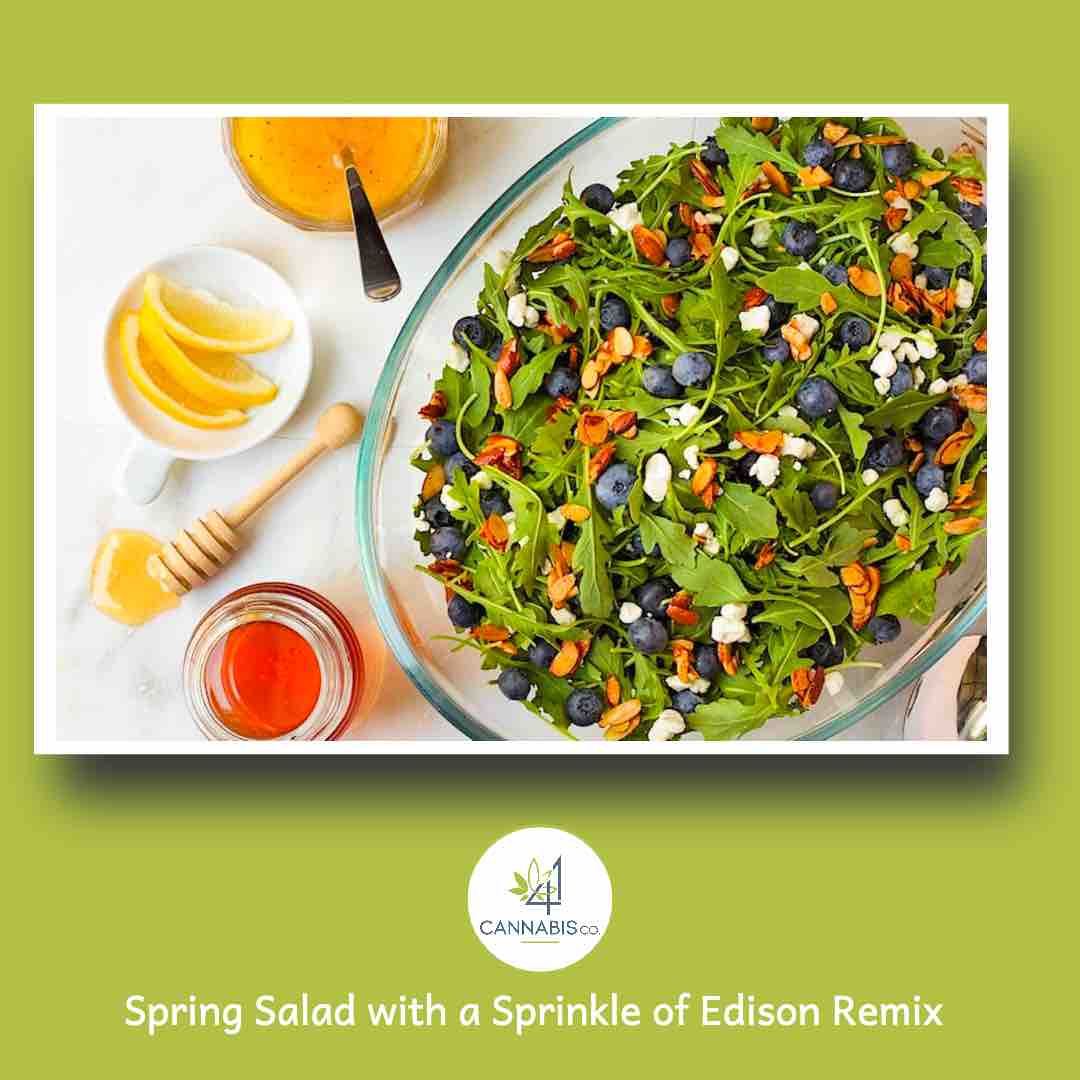 🌷Spring Salad with a Sprinkle of Edison Remix
From Budtender Liz: "Time to lighten up ??? Sick of soups and stews ? This fresh salad is like a burst of sunshine!"
Whatcha need for the salad !
🍐 1 ripe pear ( your favourite kind )
🫐 1/2 cup of blueberries
🌲 1/4 cup of toasted pine nuts
🐐 1/2 cup of goat cheese
🍃 1 bag of baby spinach
Whatcha need for the dressing !
🫒 1/2 cup of olive oil
🍋 1/4 cup of lemon juice
🐝 1 TBS of honey, slightly warmed
🧂  S&P to taste
Let's get tossing !
First toast your pine nuts on the stove in a small frying pan.
Do not leave unattended, they burn quickly.
Once a nice light brown colour remove from heat and put into a small bowl.
Slice up your pear as you prefer it. Slices or chunks.
Put the pears, and blueberries in the bottom of your salad bowl.
Top that with your spinach .
Now let's get dressed !
Pour all ingredients in a glass jar with a lid.
Give it a really good shake, then add your salt and pepper to taste.
Assembly !
Pour your salad dressing over the spinach and fruit already in your bowl, and give it a light toss.
Crumble your goat cheese on top.
Add the pine nuts
Sprinkle the Edison Remix and give the salad another light toss.
All done.
Enjoy !!!!