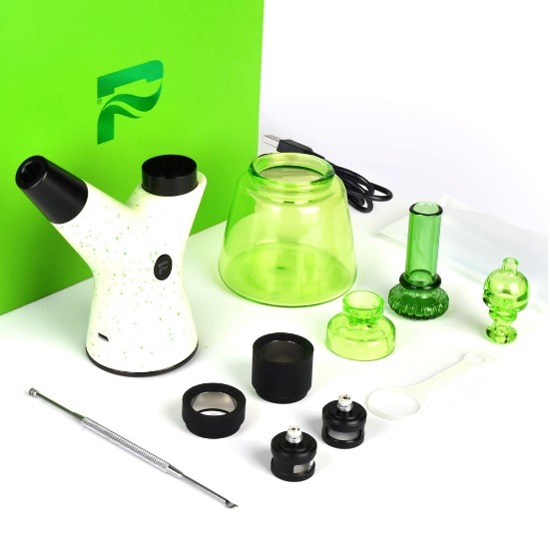 Take The Perfect DAB With The Pulsar ROK
Are Dabs Your thing? Looking for an easier way? Check out The Pulsar Rok.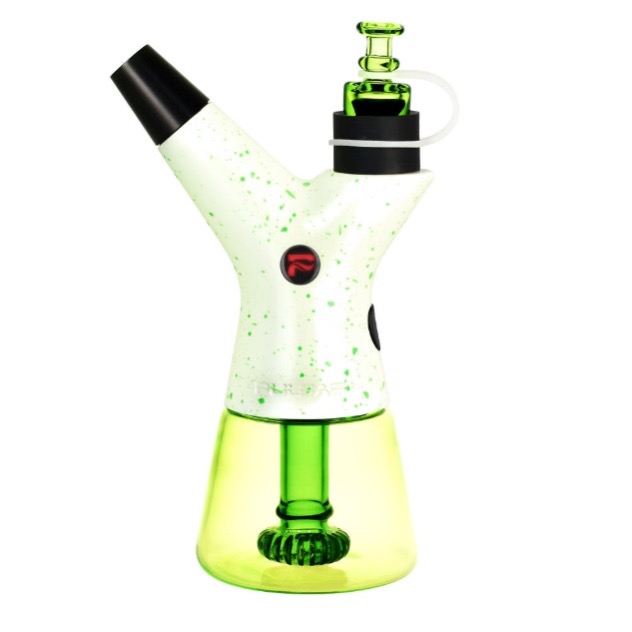 This all-in-one unit will change how you dab, the ROK features a V2 coil with more surface area so your dabs will burn slower and more completely. Expect more heat and bigger clouds for maximum flavor dab after dab.
The ROK can be loaded when it's hot or cold. Just fill up the bubbler and load it up, just not too much or it might clog and you won't get that perfect hit.
The E-rig has a fair-sized 1600MAH battery for longer seshes, and it also has three voltage settings that can be changed via hitting the dab button three times after you have turned it on. Once it has reached your desired temperature throw the carb cap on and you are good to go. It takes about 30 seconds to heat up.
Not only can the ROK rip dabs it can also do dry herb. By switching the coil to the dry herb one (included) you can dab or vape your favorite flower.
This is one of the best electric dab rigs going. The kit comes with everything but concentrate!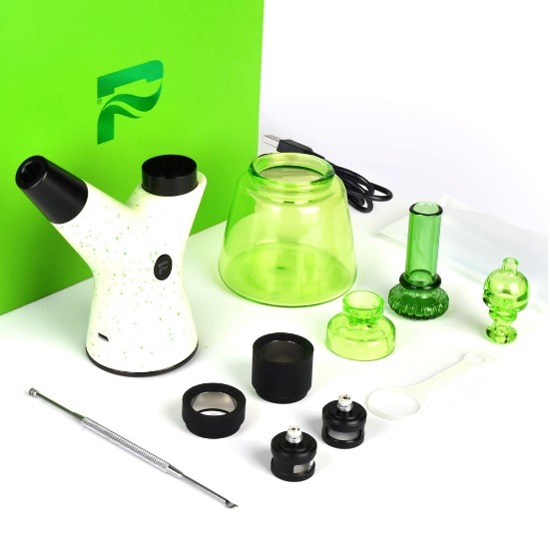 Specs & Features
6.75″ (17.14 cm) tall
1600mAh battery
Isolated, expanded air paths
3 voltage settings
30-second 'RöK Mode'
All metal body
Coilless quartz V2 atomizer
Ceramic atomizer cup
Boro glass filtration base
Disc percolator
Carb caps included
1 year limited warranty