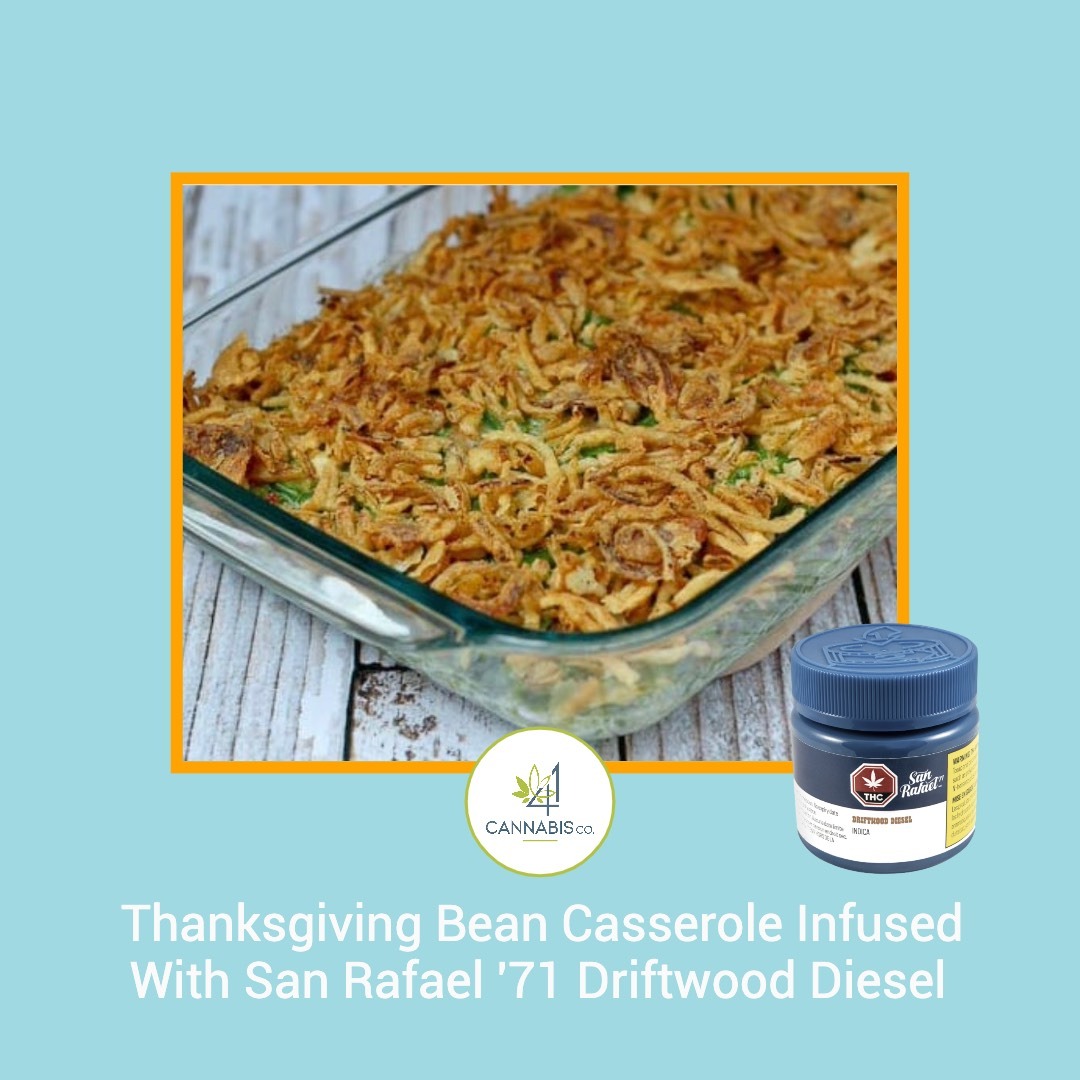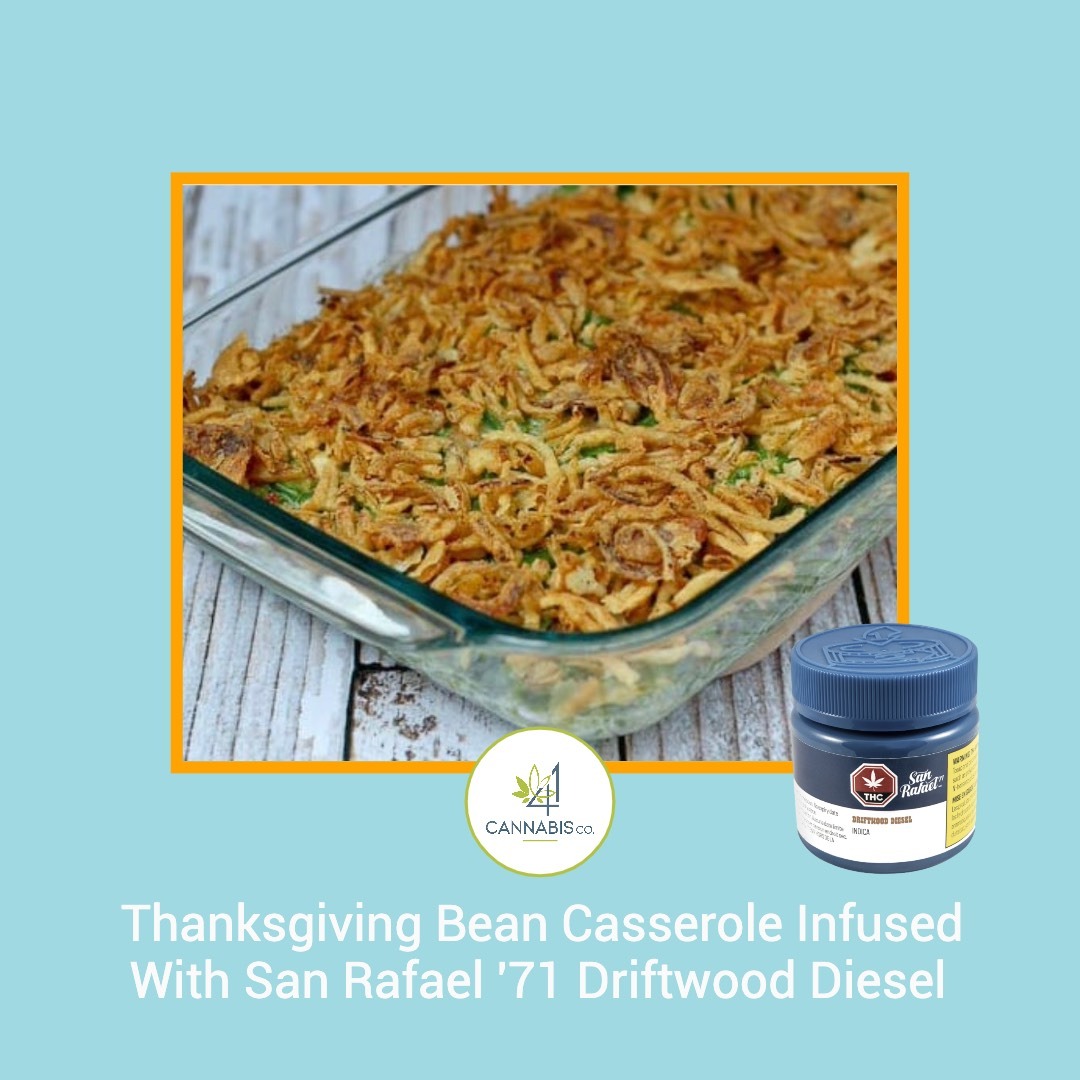 This is not your grandma's traditional bean casserole. Included in this recipe is cannabutter infused with San Rafael '71's new Driftwood Diesel, (refer to our cannabutter recipe but substitute with San Raf's Driftwood Diesel)  bacon, and shredded cheese . What a great way to spice up this traditional Thanksgiving recipe!
Ingredients:
•One 750g package frozen cut green beans, thawed (you can also use canned and drained green beans)
•Eight slices bacon
•10 chopped cremini mushrooms
•1/2 teaspoon garlic powder
•1/2 teaspoon onion powder
•One 284ml can condensed cream of mushroom soup
•1/2 cup shredded cheddar cheese
•¾ cup of crispy fried onions
•¼ cup melted cannabutter
•Salt and pepper to taste
Let's put it all together:
•Preheat the oven to 350 degrees F and place the green beans into a casserole dish.
•Fry the bacon until brown and crispy, remove from the skillet and drain most of the grease from the pan, leaving just enough grease to cook the mushrooms.
•Saute mushrooms until tender and season with garlic and onion powder.
•Pour in mushroom soup and bring the mixture to a light boil.
•Pour the mixture over the green beans.
•Crumble the bacon on top and sprinkle in the cheddar cheese.
•Cover with the fried onions then brush with melted cannabutter.
•Season with salt and pepper, then bake for 20 minutes until the sauce is bubbling.
•Serve and enjoy!