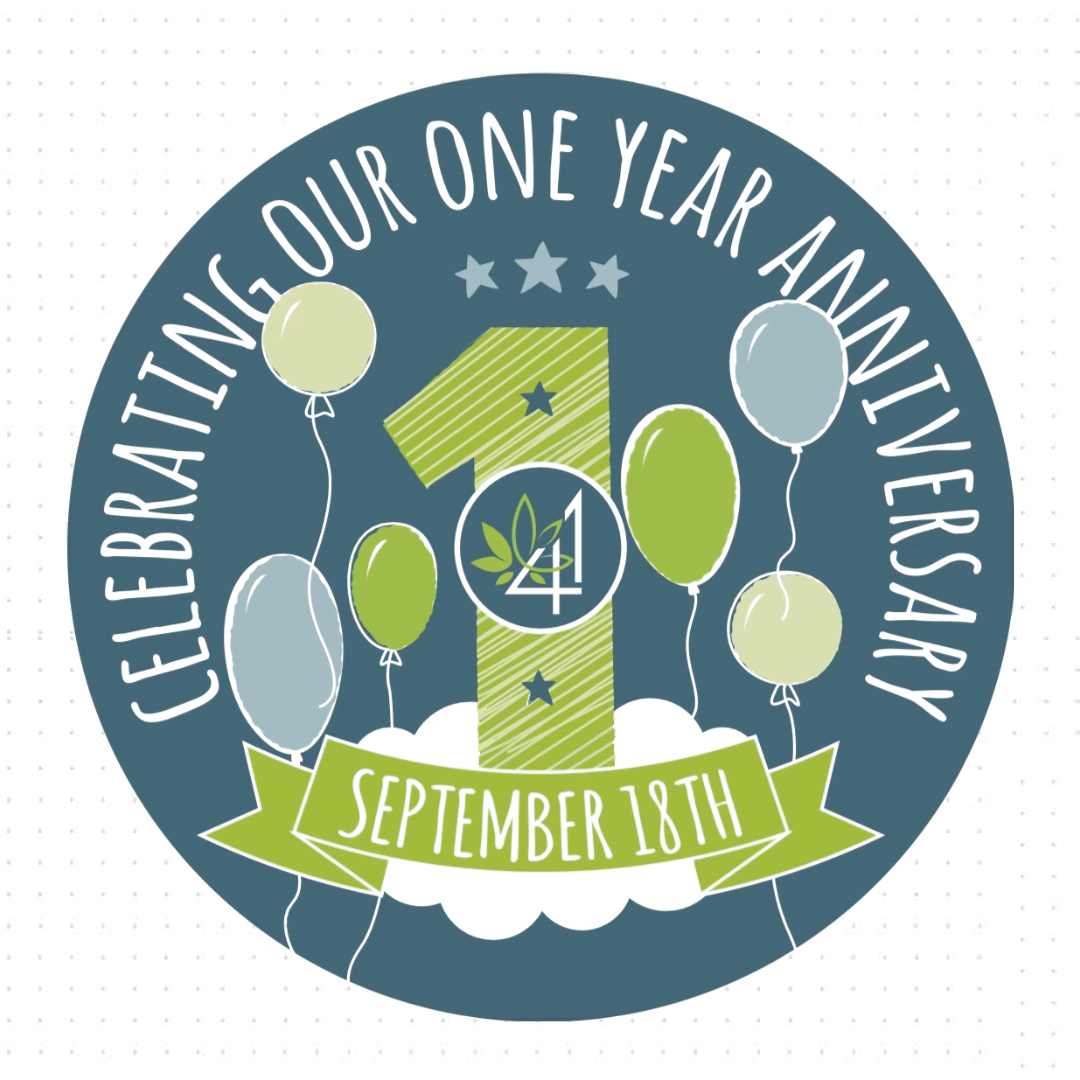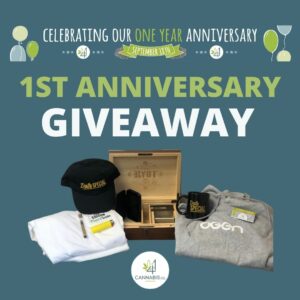 We are hosting a 🎉giveaway 🎉 for our 1st anniversary!
Ballots will be IN-STORE only available starting 10am Friday September 17/21 and the draw will be Thursday, September 30/21at 6pm.
Here's what you can win! 🤗
RYOT® Locked Humidor Combo Box in Walnut – 8×11 with 4×7 Screen Box
Daily Special Mug & Hat
Ogen Hoodie
Edison Long Sleeve T-Shirt
Divvy Lighter
Herbal Goods Ebony Leaf Pre-Rolled Cone
JUJU Power Vape Cartridge Holder
41 Cannabis Papers w/Filters

Join us as we celebrate our First Anniversary!!!
What a first year we've had – opening during a pandemic! We are so grateful for the community support and we invite you to come out and celebrate with us on Friday, September 17th & Saturday, September 18th! Come for the specials, swag, door prizes and leave with product information and your questions about Cannabis answered! Industry reps will be in-store both days to answer questions and provide product knowledge.
Swag bags for all customers starting on Friday at 2 while quantities last.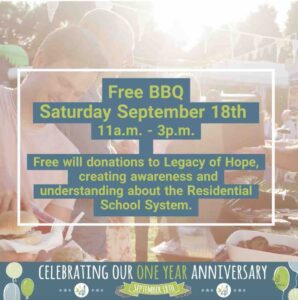 Free BBQ Saturday September 18th 11-3

Come out for a hot dog, hamburger BBQ!
Free will donations to Legacy of Hope, a national Indigenous charitable organization with the mandate to educate and create awareness and understanding about the Residential School System.
Grab a Special or Two!
During pop up hours our brand ambassadors will be on site to answer all questions about their products and will have brand giveaways during their announced hours!
Friday 2 – 6 p.m.


All Original Stash and Hexo Beverages – buy 1 of any Hexo product save 10% off. Buy 2+ of any Hexo product save 15%

Saturday 12 – 2 p.m.


All Redecan Products – buy 1 of any Redecan product save 10% buy 2+ of any Redecan product save 15%

Saturday

2 – 6 p.m.
All Indiva, Wana & Slow Ride Bakery Products – buy 1 of any Indiva, Wana or Slow Ride Bakery product save 10% buy 2+ of any Indiva, Wana or Slow Ride Bakery product save 15%

Saturday 10 – 6 p.m.

All brands 10% OFF
All accessories 15% OFF
41 Cannabis branded items 20% OFF
Discounts are only valid during specified date & time and cannot be combined with any other discount.
Meet Cannabis Industry Representatives in-store to showcase products & answer your questions.
Friday 2 – 6 p.m

. Hexo

Saturday 12 – 2 p.m.

Redecan

Saturday 2 – 6 p.m.

Wana, Indiva & Slow Ride Bakery