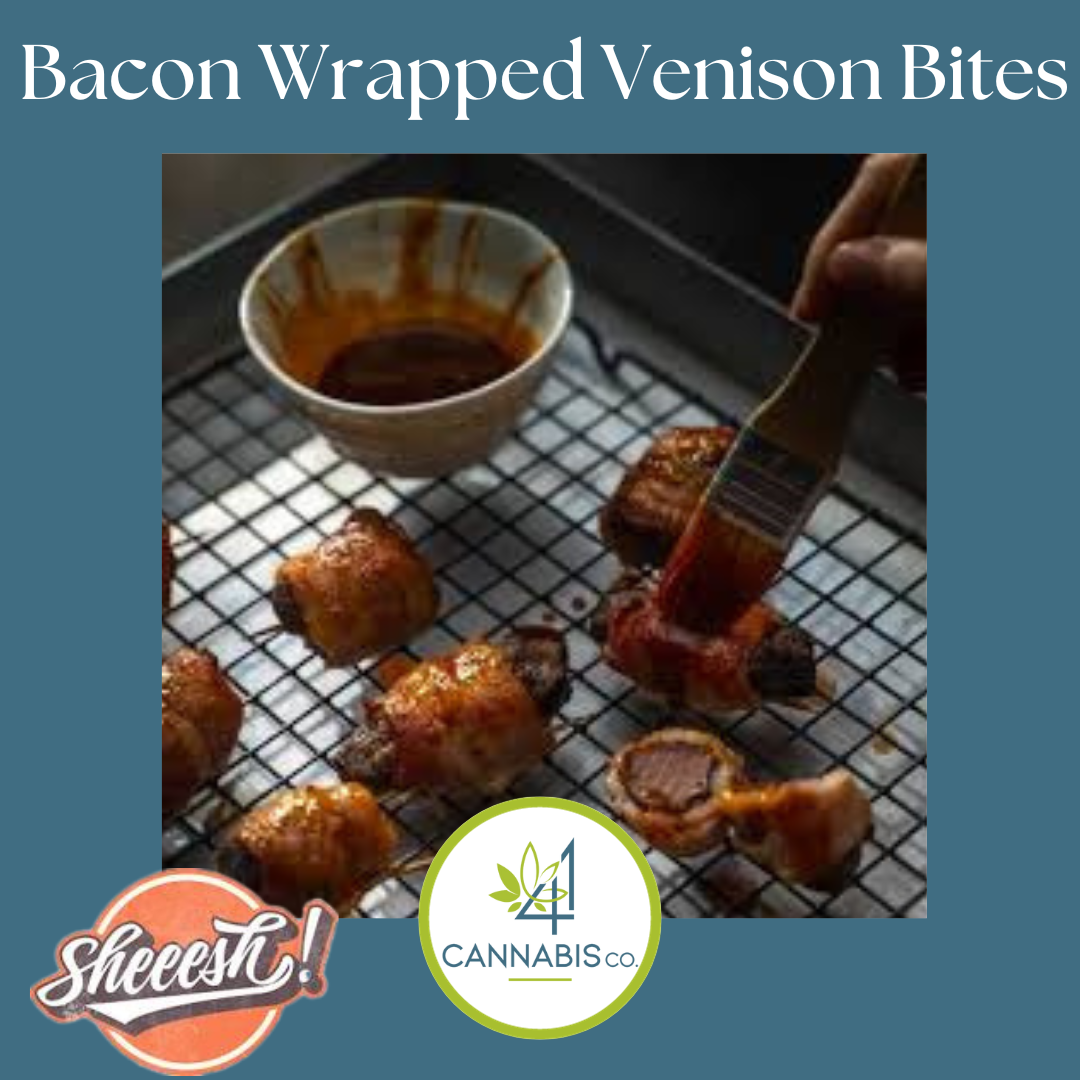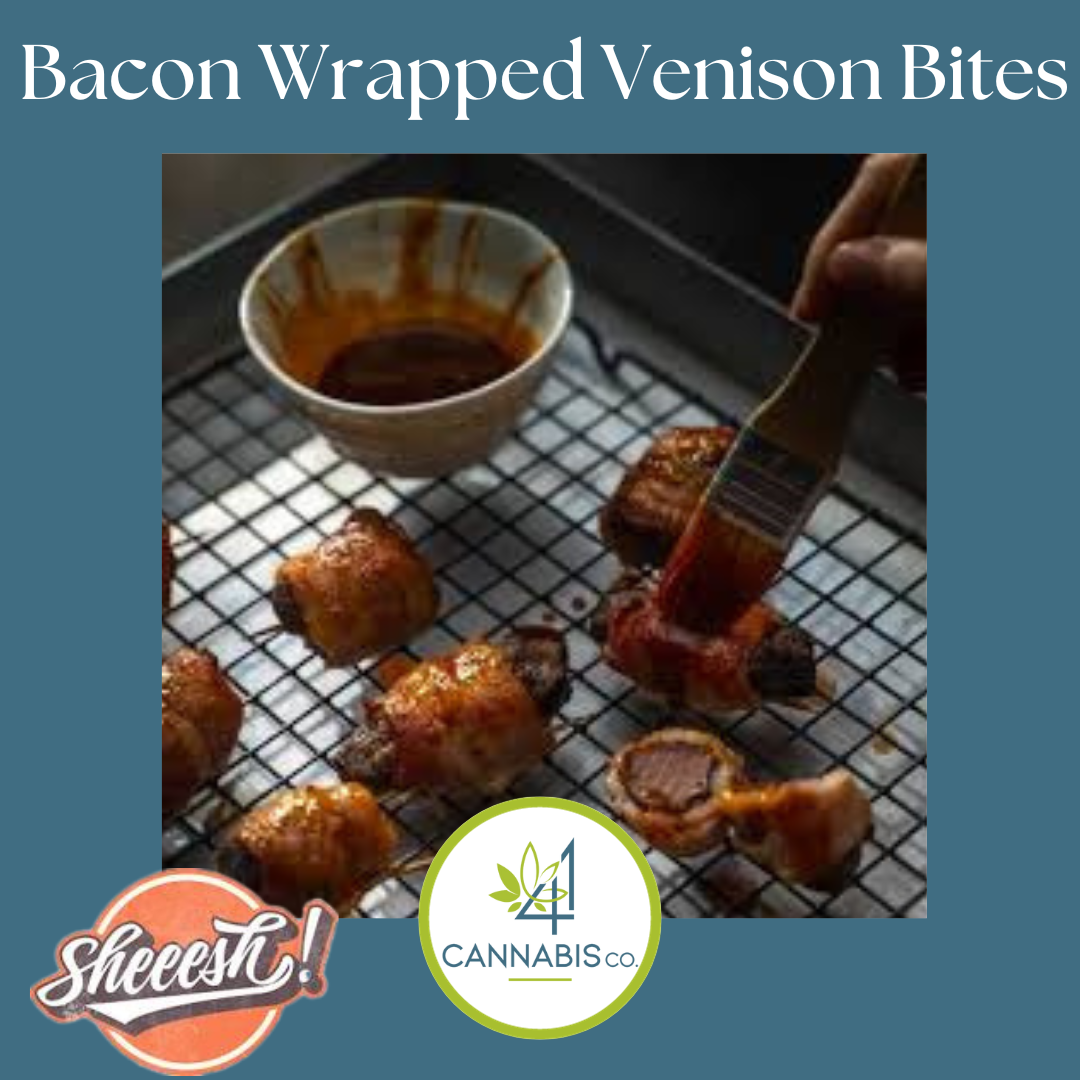 Bacon Wrapped Venison Bites
Ingredients:
5 pounds venison

¼ cup olive oil

¼ cup soy sauce

¼ cup Worcestershire sauce

¼ cup balsamic vinegar

3 cloves garlic pressed or finely minced

1 teaspoon mustard any kind

½ teaspoon black pepper

¼ cup infused barbecue sauce (see #41cblog for recipe)
Instructions:
In a bowl large enough to hold the venison, whisk together the olive oil, soy sauce, Worcestershire sauce, and balsamic vinegar. Add the crushed garlic, mustard, and black pepper. Set aside.

Rinse the venison backstrap and pat dry. Cut evenly into 1-inch sized pieces.

Place the venison chunks into the prepared marinade. Toss with your hands to coat all the pieces. Cover and refrigerate for 1 – 2 hours.

Preheat oven to 450 degrees. If your oven runs "cool", adjust it to 475.

Drain the marinade from the venison completely. Pat with paper towels to remove excess marinade.

Wrap each piece of venison with half a strip of thick-cut bacon. Wrap tightly, securing with a toothpick.

Arrange the bacon-wrapped bites seam side down onto a broiler pan or wire rack over a rimmed baking sheet.

Bake for 10 – 12 minutes at 450. Remove from the oven and turn on the broiler.

Stir together the barbecue sauce and water to a thin consistency. Using a brush, baste the bacon-wrapped venison. Broil and baste the bites, turning FREQUENTLY, until the bacon is browned.