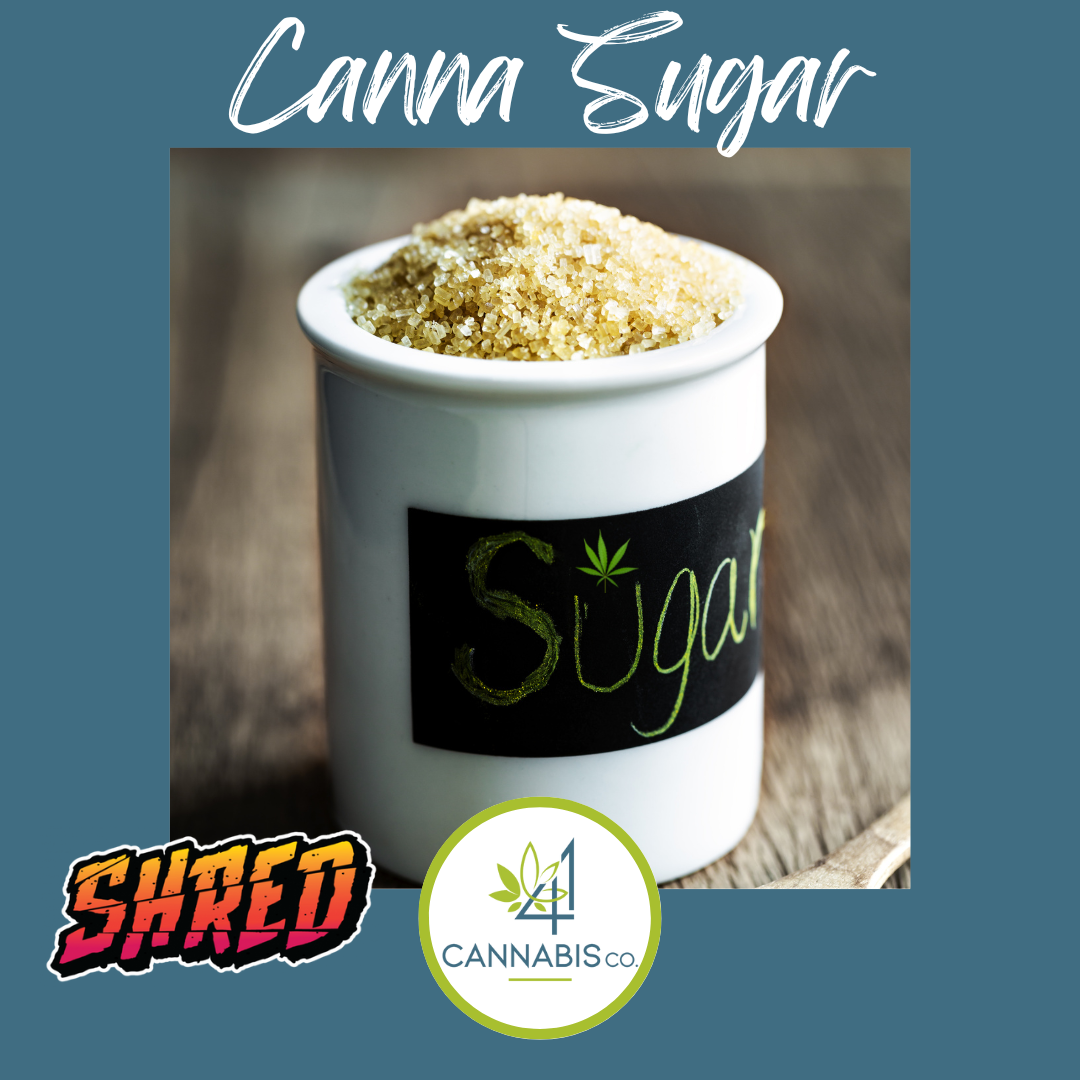 Canna Sugar
Ingredients
6 grams cannabis ( see blog Cannabis Decarbing on how to Decarb your cannabis)

1 cup grain alcohol

1 cup sugar, roughly 200 grams

Cheesecloth

Glass jar
Instructions
First take about 6 grams of ground, decarboxylated cannabis and pour it into a jar. Cover the cannabis with the grain alcohol and close the jar. Let it sit for around 30 minutes, shaking every few minutes.

Next, strain the liquid through a cheesecloth into a bowl and discard the cannabis flower.

Add the sugar to the strained liquid, stir well, and then pour it into a glass baking dish.

Bake the dish at 93°C/200°F, stirring regularly until the alcohol has evaporated and remove from the oven. Alternatively, you can place the liquid mixture in a pie plate on the stove on low heat until all the alcohol evaporates.

After the sugar cools, break up any large pieces and place in an airtight container.