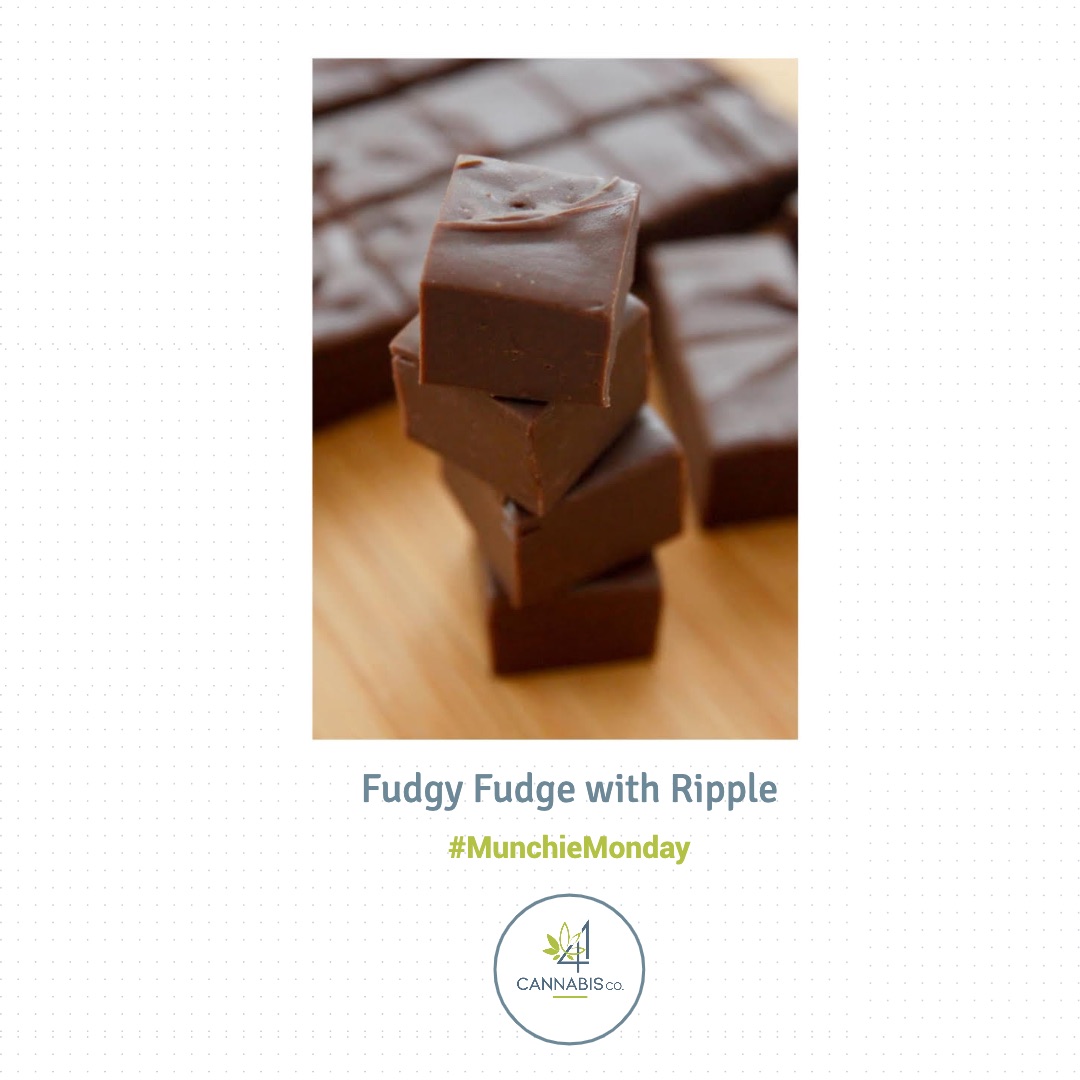 Budtender Liz's Fudgy Fudge with RIPPLE
Whatcha gonna need !
1 can of sweetened condensed milk (14 ounces)
2 cups of semi sweet chocolate chips ( one 12 ounce bag )
1 tsp of vanilla
1 package of RIPPLE Dissolvable THC Powder by T.GOD
This is how ya do it !
Butter a square pan and line with parchment paper
Microwave chocolate chips and condensed milk in a microwave safe bowl on high for 1 minute. Let sit for 1 minute and then stir. If not fully melted heat for another 30 seconds.
Stir in vanilla and RIPPLE,  and pour mixture in the pan.
Place in the refrigerator for 1 hour.
Slice into squares and enjoy !!