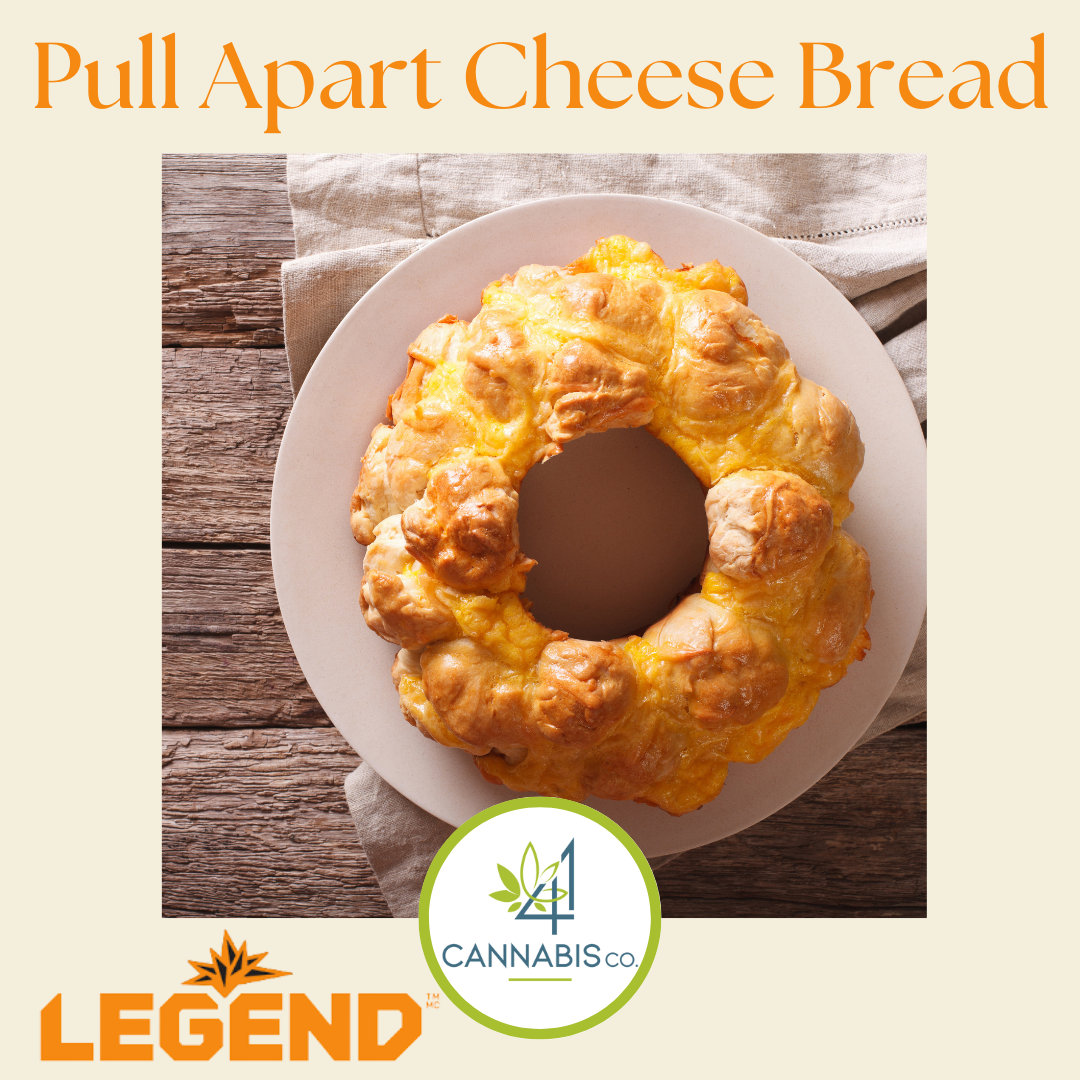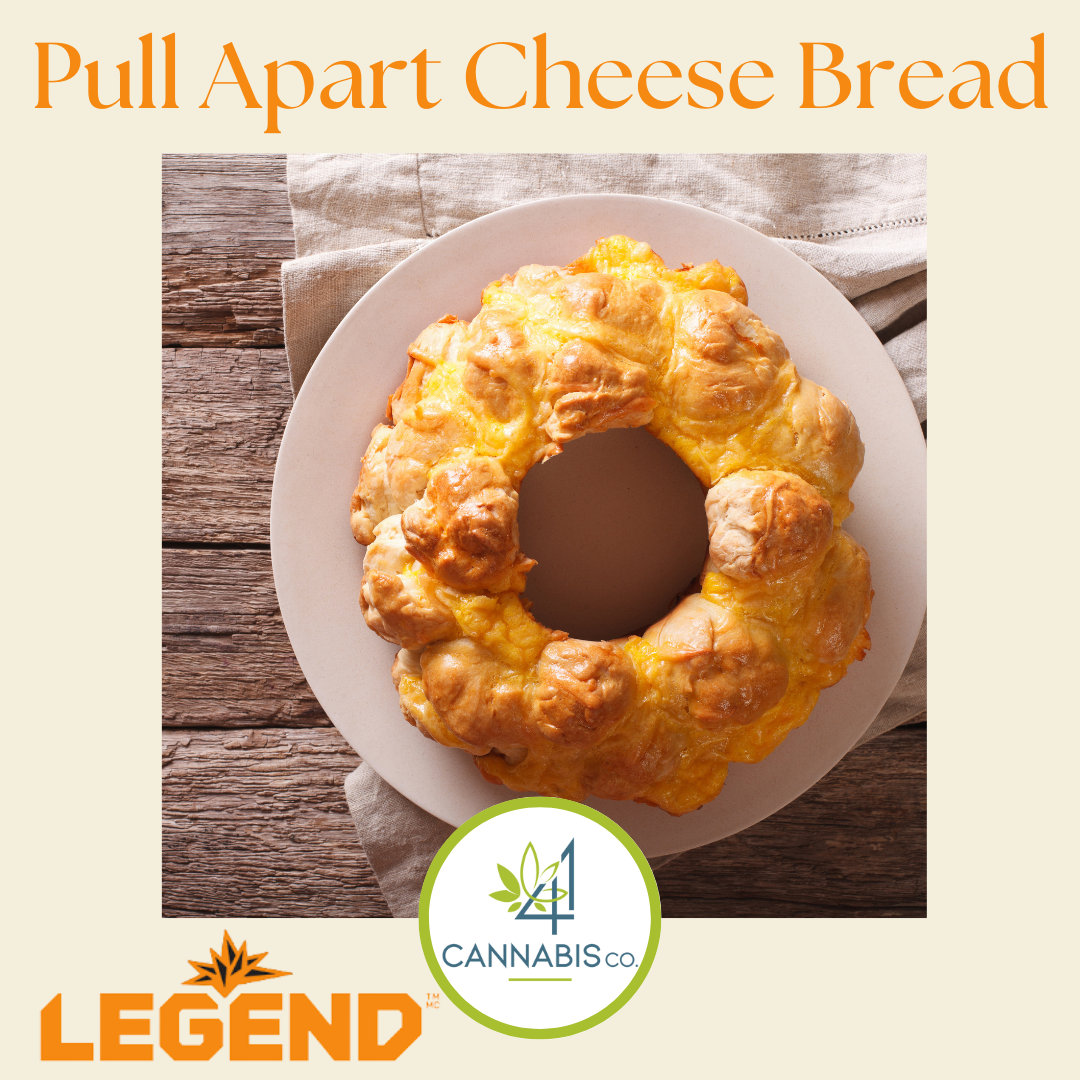 Garlic & Onion Pull-Apart Cheez Bread
INGREDIENTS:
24 dinner rolls, frozen, slightly thawed

4 eggs

1/4 cup green onions, sliced thin

2 tablespoons garlic powder

8 tablespoons cannabutter, melted

1/2 teaspoon salt

1 tablespoon minced garlic

1/2 cup Parmesan cheese, grated
INSTRUCTIONS:
Preheat oven to 350 degrees and grease a tube pan with cooking spray.

Add eggs, onions, garlic powder, and salt in a mixing bowl. Beat well by hand. Add melted butter and mix well.

Cut each roll in half and roll into a ball. Dip into egg mixture, several dough balls at a time, and place into prepared pan. Once the first layer of dough is in the pan, add minced garlic and shredded cheese.

Repeat by adding dough to egg mix and adding a second layer.

Bake for 25-30 minutes or until golden brown.

Cool, upside down, on a cooling rack before serving.