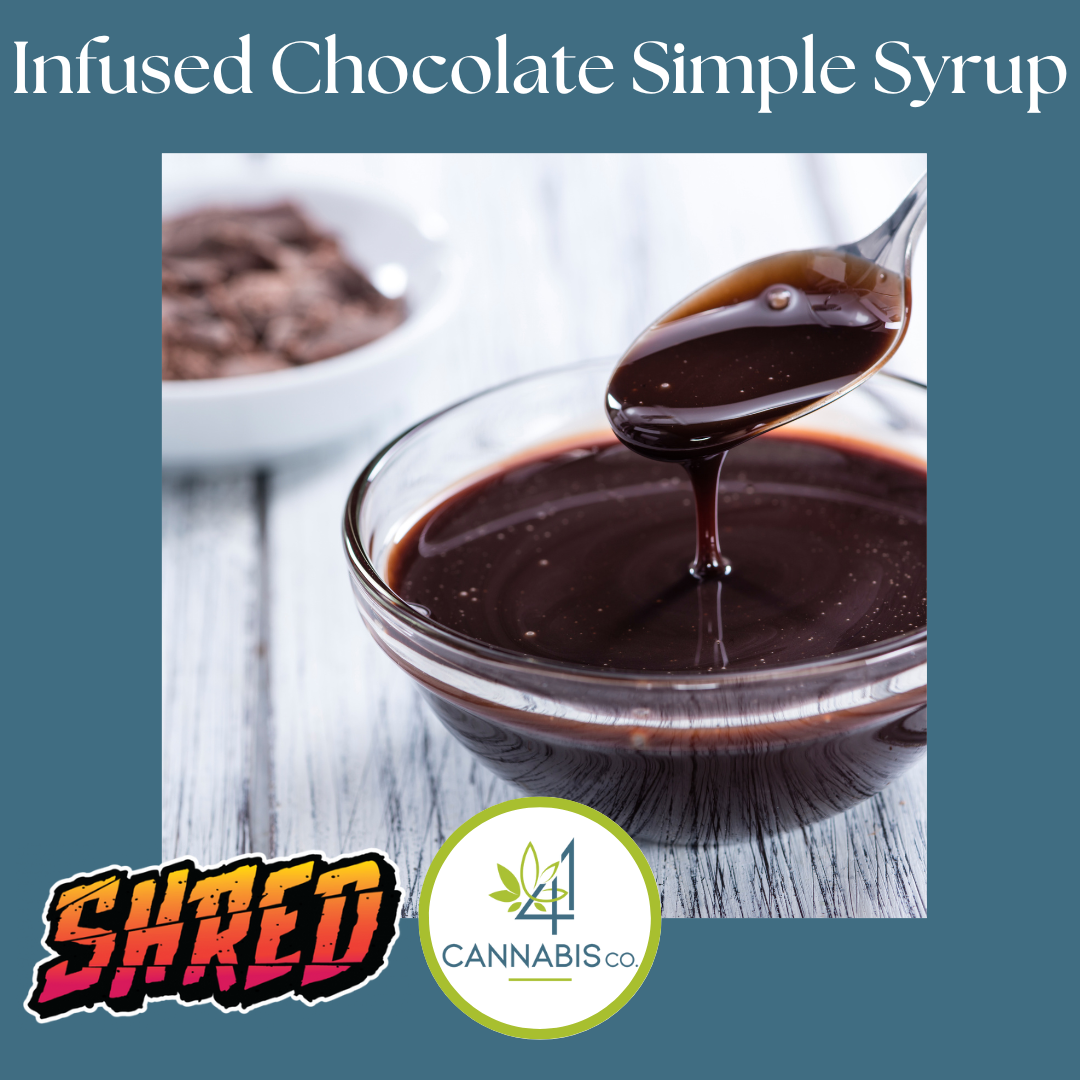 Infused Chocolate Simple Syrup
INGREDIENTS:
4 tablespoons unsweetened cocoa

3 cups granulated sugar.

2 cups water

1 teaspoon vanilla

5 – 7g dried cannabis (add more or less if you prefer)
INSTRUCTIONS:
To start, decarboxylate your cannabis to activate the THC. Preheat your oven to 240F/115C. Line a baking tray with parchment paper then evenly spread your roughly ground cannabis on top. Cover the tray with foil and crumple the edges to tightly seal it. Bake in the preheated oven for 35 minutes. Give the tray a light shake halfway through to help the cannabis decarb evenly.

Place a medium saucepan over medium heat.

Add all ingredients to the pan and stir continuously with a whisk allowing the simple syrup to come to a boil, about 3-4 minutes.

Once the sugar has dissolved, add your decarboxylated cannabis and let it gently boil for 15 minutes. Stir frequently.