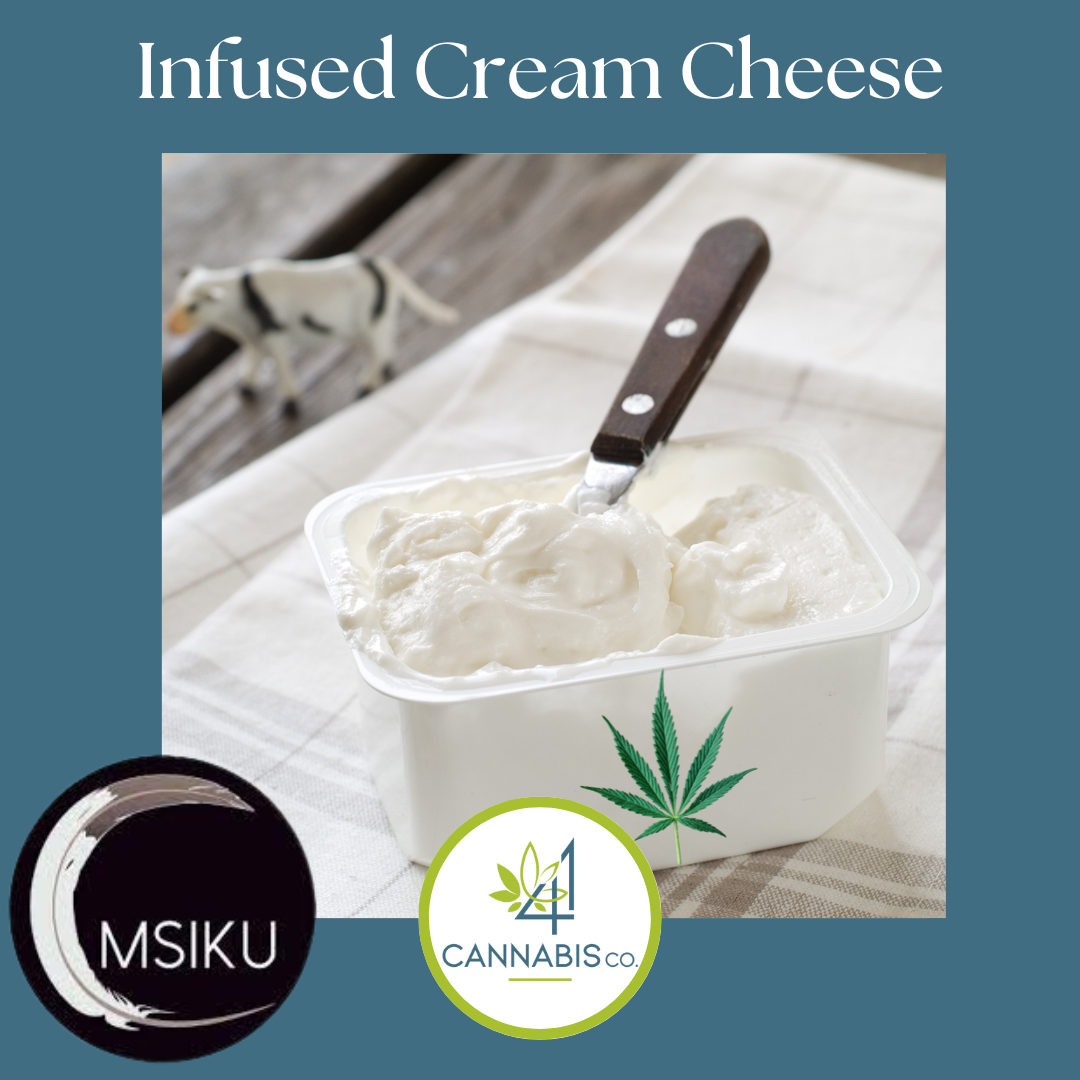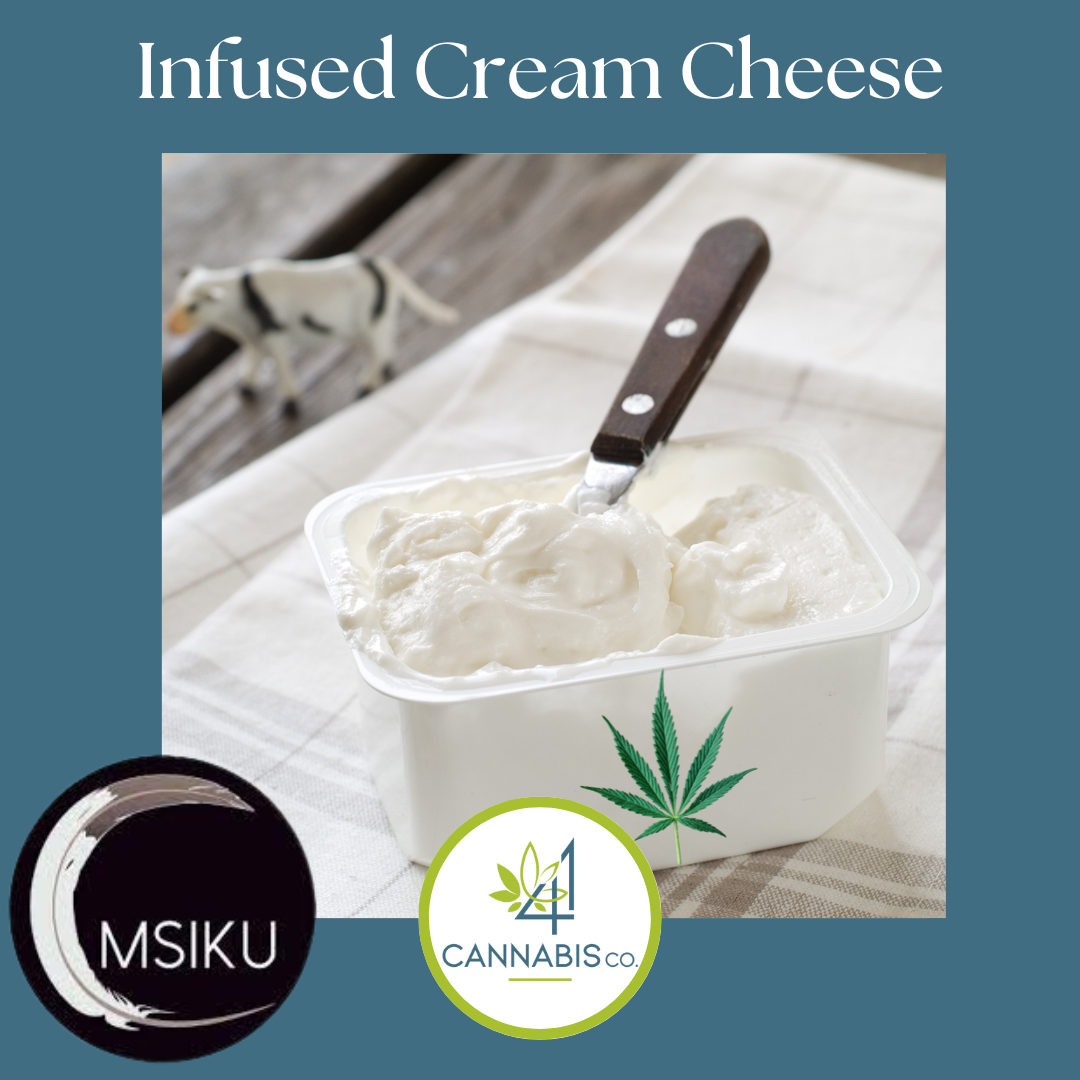 Infused Cream Cheese
Ingredients
16 oz cream cheese softened/room temperature

1/8 decarbed weed use up to 3.5g

Herbs and Garlic (optional)
Instructions
Place your cream cheese into a mixing bowl

Decarboxylate your cannabis ( 45 minutes at 240 F)

Add your decarbed cannabis to the cream cheese and mix it up!

Add any herbs and garlic to add to the taste.

Store it in the fridge, covered with plastic wrap, or use it immediately in any recipe where cream cheese is required!

Spread on your morning bagel or use with herb-infused crackers and salsa for a late night munchie-snack!