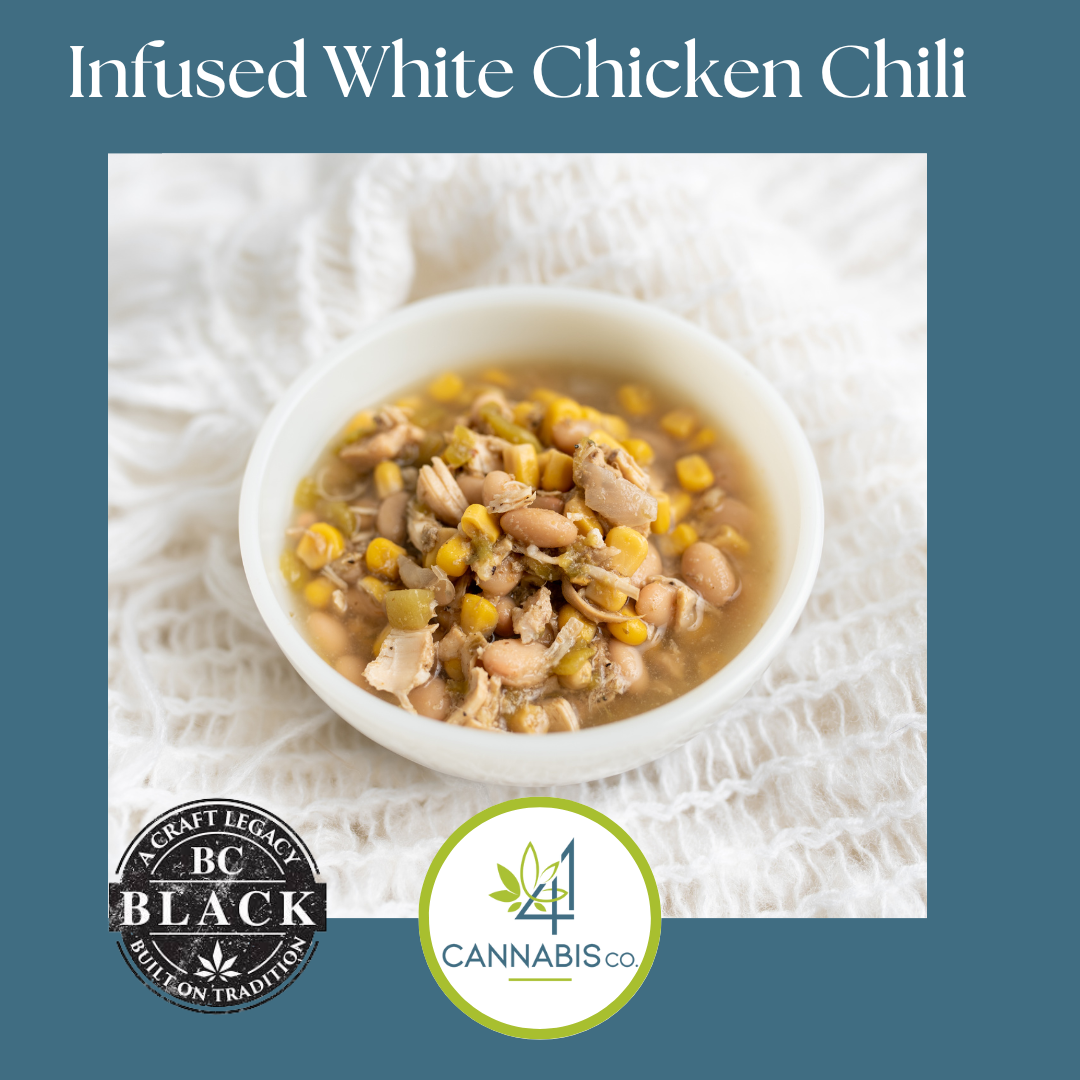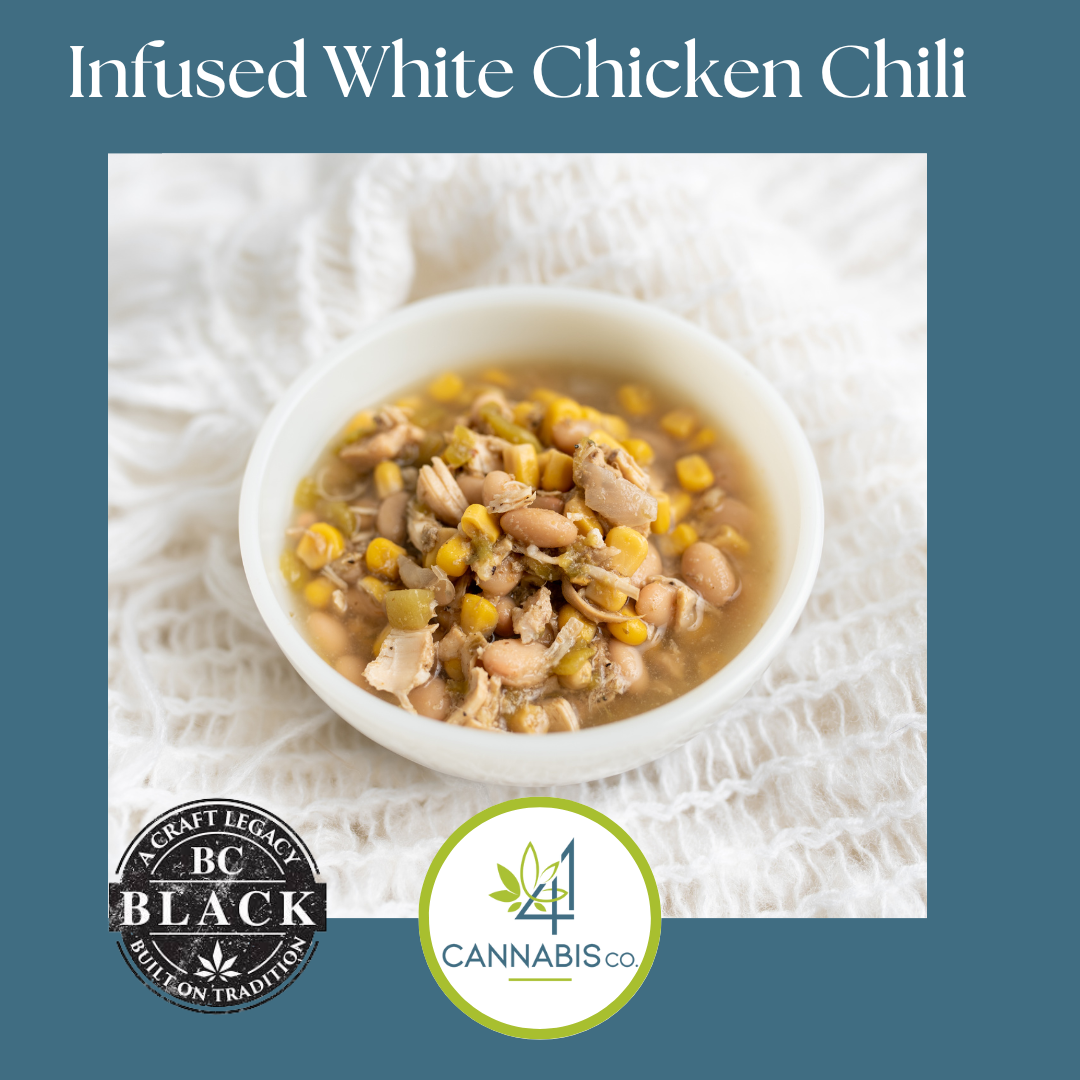 Infused White Chicken Chili
Ingredients
3 tablespoons olive oil

1 large yellow onion, diced

2 stalks celery, diced

1 medium green bell pepper, cored, seeded, and diced

1 (4-ounce) can fire-roasted green chiles (do not drain)

3 cloves garlic, minced

1 tablespoon ground cumin

1 teaspoon chili powder

1 teaspoon kosher salt

1/4 teaspoon freshly ground black pepper

4 cups (32 ounces) low-sodium chicken broth

1 pound boneless, skinless chicken breasts

2 (15-ounce) cans white beans, such as Great Northern or cannellini, drained and rinsed

2 cups fresh or frozen yellow corn kernels

6 tablespoons unsalted butter

6 tablespoons all-purpose flour

1 1/2 cups whole or 2% cannamilk (see #41cBlog for recipe)

Infused Sour cream if wanted more THC or just regular sour cream to top it off
Instructions
Heat the oil in a Dutch oven or large heavy stock pot over medium heat until shimmering. Add the onion, celery, and bell pepper, and cook until very soft, about 8 minutes. Stir in the green chiles, garlic, cumin, chili powder, salt, and pepper, and cook for 1 minute more.

Pour in the chicken broth and bring to a boil. Add the chicken breasts, reduce the heat to maintain a simmer, and simmer until the chicken is cooked through about, 10 to 12 minutes.

Transfer the chicken breasts to a cutting board. Shred the meat with two forks, then return the chicken to the pot. Stir in the beans and corn, reduce the heat to low, and simmer for 15 minutes.
Meanwhile, melt the butter in a medium saucepan over medium heat. Add the flour and whisk until completely combined. The mixture will look like wet sand. Cook until the mixture begins to dry out and turn golden brown, about 4 minutes. Gradually whisk in a little bit of the Cannamilk until smooth, then whisk in the remainder until smooth. Pour into the chili, and stir until completely incorporated and smooth. Bring to a boil, then cook, stirring frequently until slightly thickened, about 5 minutes. Serve topped with sour cream, scallions, and cheese, if desired.