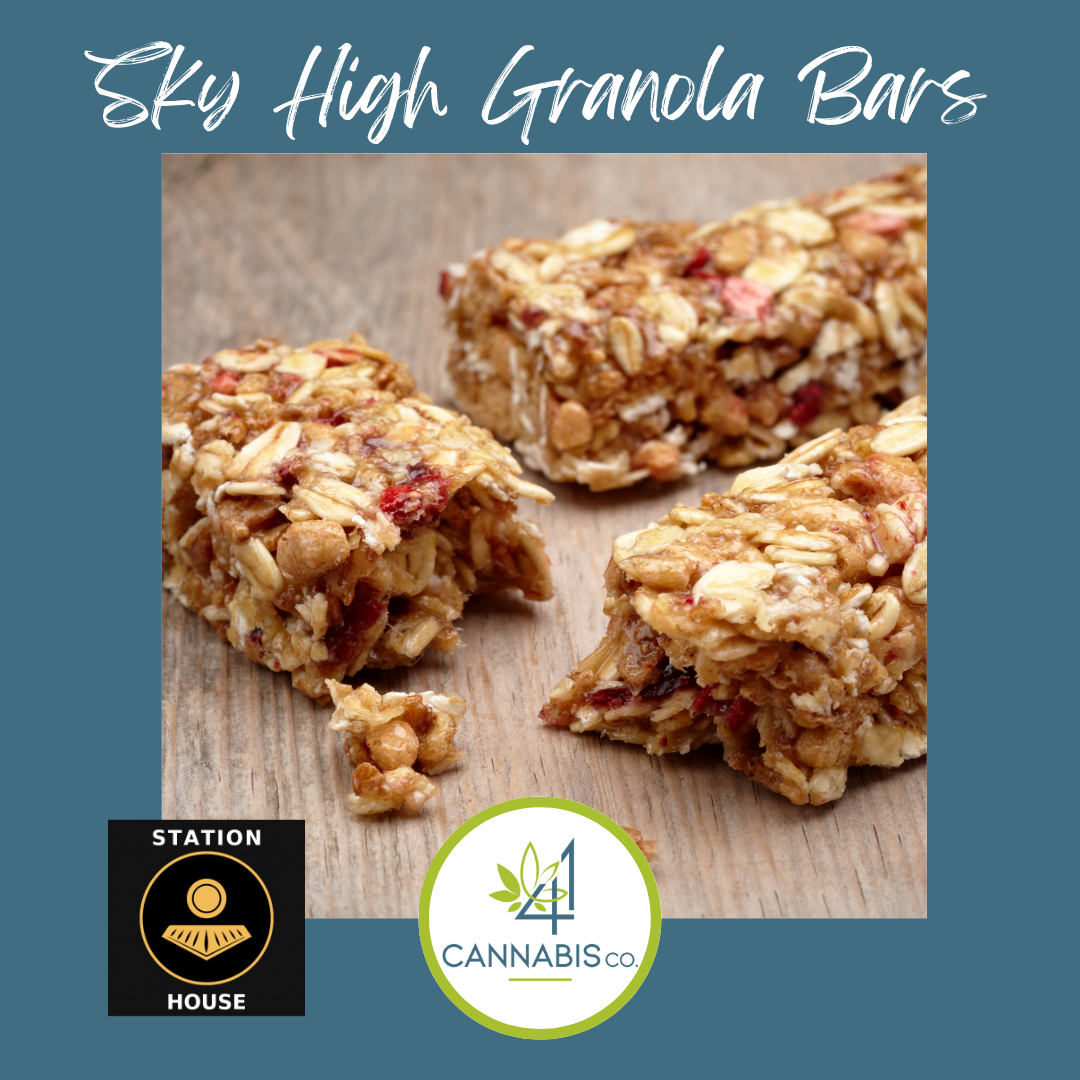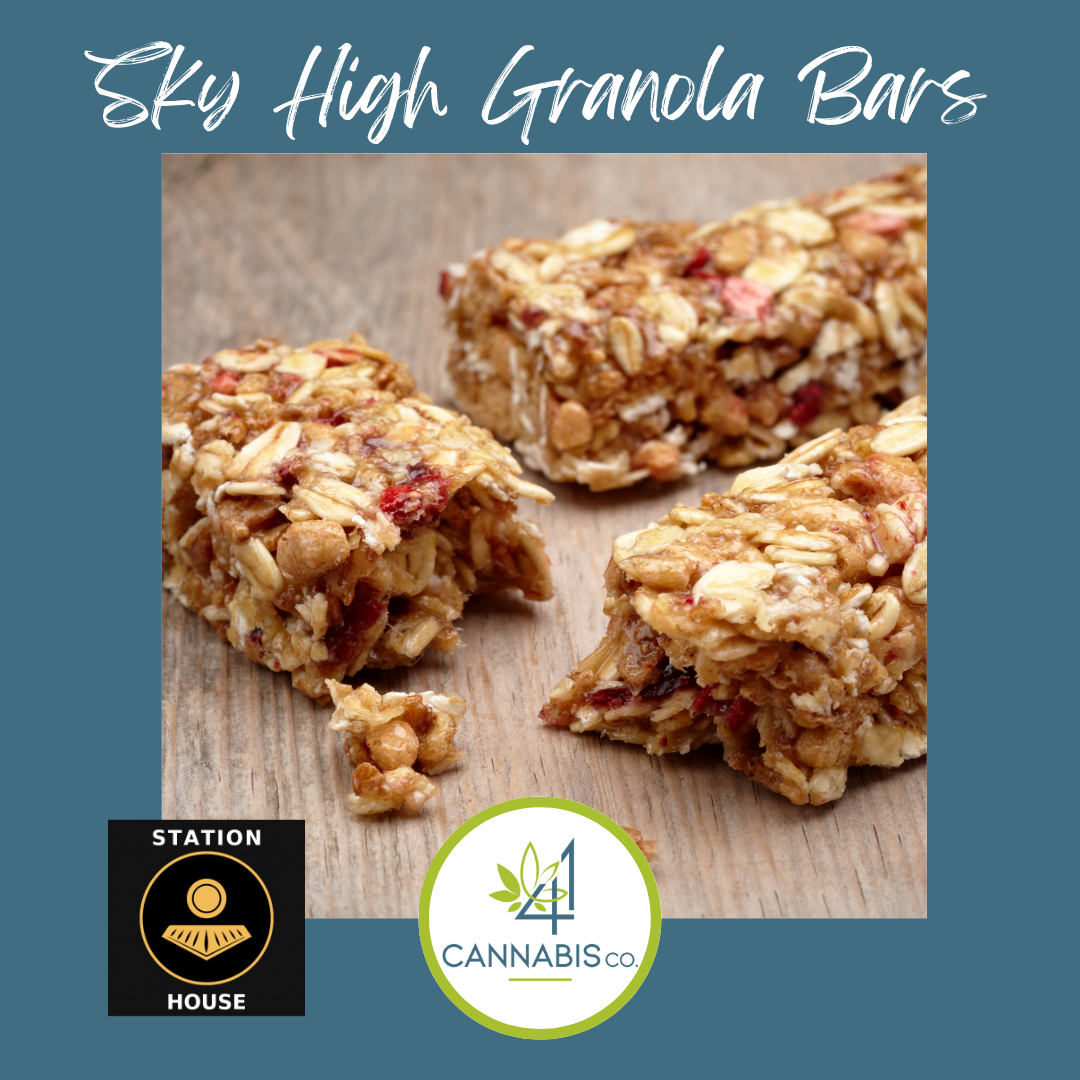 Station House Sky High Granola Bars
Ingredients:
2½ cups rolled oats

½ cup nuts, chopped

¼ honey (can use canna honey for more potent bars, see blog for recipe substituting Purple Hills Just Desserts)
2 tbsp Cannabutter (see blog for recipe)

2 tbsp unsalted butter

1/3 cup brown sugar

1 tsp vanilla extract

¾ cup total mix-ins (dried fruit, shredded coconut, or sweets like chocolate chips, white chocolate chips, or peanut butter chips)
Directions:
Place oats and nuts on a cookie sheet and bake for 8-10 mins in a 350 F oven until toasted.

Spray a 9-inch square dish with cooking spray, or line with parchment paper.

Place nuts and oats in a large bowl

In a small saucepan, combine honey (or canna honey), cannabutter, and brown sugar. Cook over medium heat, stirring occasionally until the butter is melted and the sugar is dissolved.

Remove from heat and stir in vanilla and salt

Pour mixture over the oats and nuts and stir to combine

Add mix-in ingredients and stir in until all oats are covered. (Note: if using chocolate, wait 10 mins for the mixture to cool down before adding.)

Use the bottom of a greased spoon to press the mixture firmly into the pan.

Place pan in the fridge for at least 2 hours, then lift bars from pan and cut into 16 pieces and enjoy.