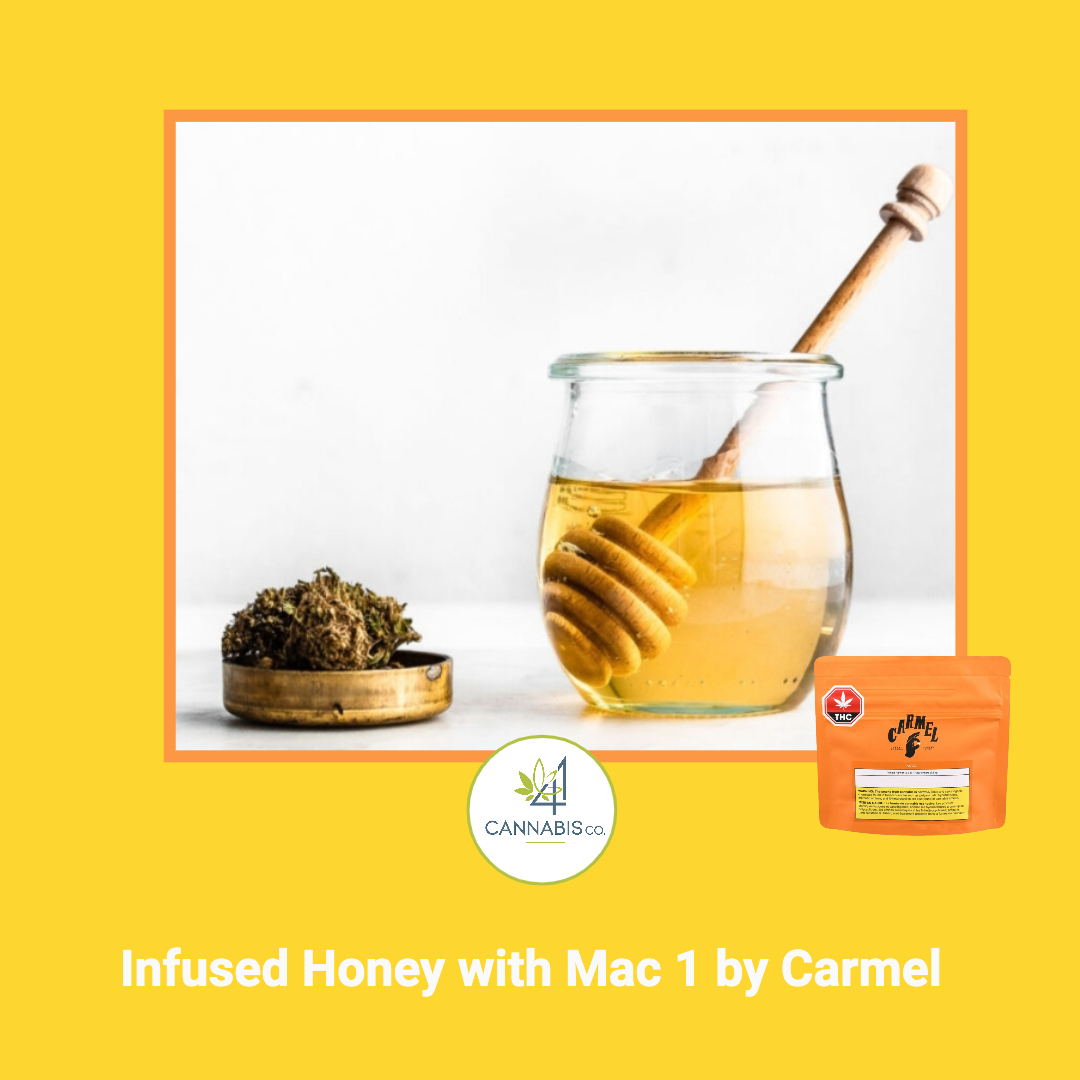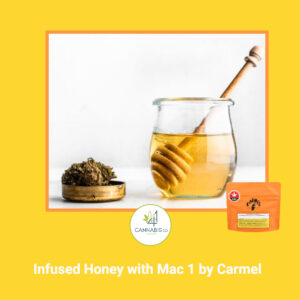 Infused Honey with Mac 1 by Carmel
We've done butter, milk, and oil, so here comes the honey, honey !!!
The Stuff
3.5 grams of decarbed* Mac 1
1/2 cup of local honey
1 to 2 cups of water
The How
You will need a double boiler, strainer,  cheese cloth, Tupperware container, a potato masher, and an air tight jar for storage.
Set your double boiler on the stove at medium high heat to bring your water to a boil, now turn down to medium.
Add honey and *decarbed Mac 1 to top pot and mix well.
Cook on medium/low for 40 to 45 minutes.  Stir often and check the water to make sure it is not at a rolling boil,  turn down the heat if that is the case.
Put cheese cloth inside your strainer and put those on top of your Tupperware.  Now strain your mixture, make sure you press very hard with your potato masher and get all the liquid into your container.
Now you can transfer that infused honey into an air tight jar and use it for baking, making the perfect cup of tea, spreading on toast, or your favourite homemade face mask.
So easy, Simply July !
* Decarbing simply means subjecting your cannabis to high temperatures ( 250°F or 120°C ) over about 30 minutes before using it in your recipe.